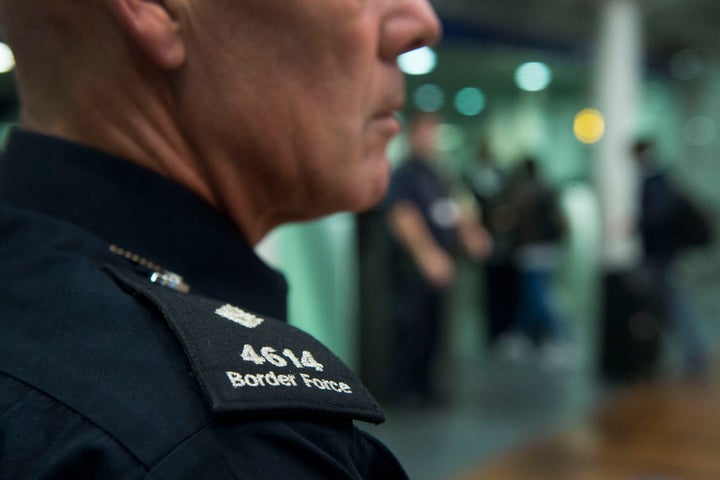 Freedom of movement is set to come to an end. "Brexit means Brexit," Theresa May so passionately says. No longer will EU citizens be able to come to the UK to work, study and settle. Freely, anyway. Those currently here will have to apply to stay under what's known as the EU Settlement Scheme. Those who want to come will still be able to. If we leave with Theresa May's deal, they'll be able to come as normal throughout the transition period. If we don't, they'll have to apply for temporary leave to remain.
All sound a bit technical? Well, the migration system is in a state of flux. Immigrants are facing one of the biggest shake-ups we've seen. And it's leaving many in a paralysing state of uncertainty.
Labour MP Jess Philips prompted widespread hilarity last week when she criticised plans to introduce a £30,000 salary cap post-Brexit. Speaking in the House of Commons, the outspoken member for Birmingham Yardley said: "The idea that my constituents are not skilled because they do not earn over £30,000 is frankly insulting."
"Since I was elected I have met many people who earn way more than £30,000 and have literally no discernible skills, not even one."
And herein lies the major problem with our immigration system: money trumps skills and character.
Take Tier 1 Investor Visas. If you have £2million under current rules you can come to the UK to work and study. You don't need an English language check. Nor do you have anyone looking at past criminal convictions. And if you want British citizenship, you only have to wait a few years. Some call it a 'golden visa'.
If you don't have £2million, it's a lot harder to come into the country. As Phillips so brilliantly puts, you may be skilled, have good character and have something to offer, but if you're a nurse or schoolteacher, you wouldn't qualify for residency purely because you wouldn't earn enough to reach the threshold.
That seems like an insanely daft way of locking out huge talent. But that's what currently exists for non-EU citizens. Under Tier 2 Visa rules, you have to earn at least £30,000 and pass a string of other tests in order to be allowed in.
Worse still, you then have to pay hundreds of pounds for the application, and are then subject to further costs in the form of a health surcharge. If you then want to upgrade and apply for indefinite leave to remain, the costs spiral even higher.
The government's own Migration Advisory Committee has recommended retaining the cap for non-EU citizens, and extending it to EU citizens, but says it will "engage businesses and employers as to what salary threshold should be set."
Perhaps some light at the end of the tunnel then. But unless the threshold is completely scrapped, any number could still impact some of Britain's key industries, like construction, where one in fourteen of its workers are foreign. It's unlikely they would be deemed highly-skilled nor meet a lowered threshold if one were set.
And it's not just in immigration where the migration system is broke. Asylum is stuffed too. Whistle-blowers have already revealed how Home Office staff are overworked, underpaid, and some use "intimidation tactics" during asylum interviews.
According to a report released in November 2017, more than a quarter of staff had quit their posts over a six-month period. This is clearly affecting its operation. A report released by Civitas found 50,000 asylum seekers who had their claim rejected had not been removed from the country.
Further, the number of cases awaiting a decision for six months or more has trebled in the last few years, from 4,081 in 2010 to 14,306 in 2017. This all points to a system at breaking point.
After we leave the EU, the Dublin Regulation, allowing Britain to return migrants to the first member state they passed through, will cease to exist here. That means Britain will be responsible for processing each individual asylum claim that comes through. If they find an applicant has been through an EU country before coming here, they will not be able to send them back.
In 2017, Britain received 33,780 claims for asylum. France, meanwhile, had 99,330, while Italy had 128,850. Ceasing the Dublin accord could push up the number of asylum claims substantially, putting yet further strain on an already overworked, underpaid and under-resourced Home Office.
Even the transition period or the 'temporary leave to remain' in event of a no-deal means many more people could come here. As Migration Watch points out, both options are free movement "in all but name". For three years, EU citizens would have the same rights as they do now: they could come to work, study and settle here. Freely.
This doesn't bode well for a government that wants to be seen to be doing something on migration, and for their commitment to reduce it to 'sustainable levels'.
That leaves us back where we started then. The anxieties that fuelled the Brexit vote remain unresolved. The public want fewer migrants, but that will affect business. The system designed to reassure them doesn't work: prioritising money over talent.
Everyone seems confused. I am confused. How on earth do we make this thing work?