When you think of the word operation the first thing you'll probably visualise is a person being cut open on an operating table.
Well in the future, operations could look very different.
Scientists at MIT, the University of Sheffield and the Tokyo Institute of Technology have developed a new type of origami robot which can transform into a 'microsurgeon'.
The astonishing little robot is actually made of dried pig intestine which is then folded up like an accordion inside a dissolvable pill.
You ingest the tiny robot as you would a normal pill. Once it reaches the stomach the acids break away the outer shell allowing the robot to expand.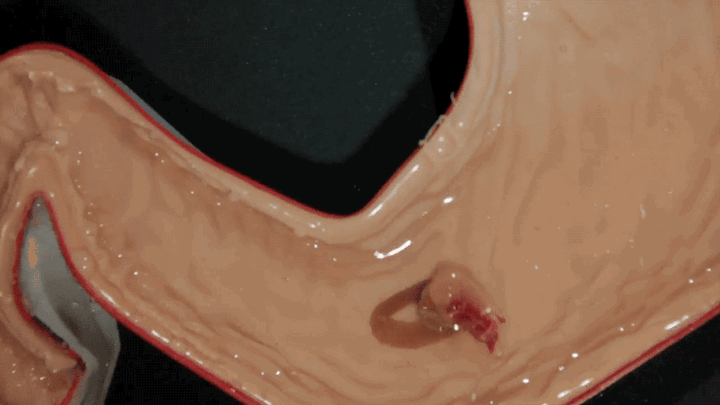 A tiny magnet is then embedded in the middle, allowing the surgeon to remotely control the robot using a magnet on the outside of the stomach.
With over 3,500 button batteries being swallowed every year in the US alone, the team decided to focus on small metallic items that could be accidentally ingested.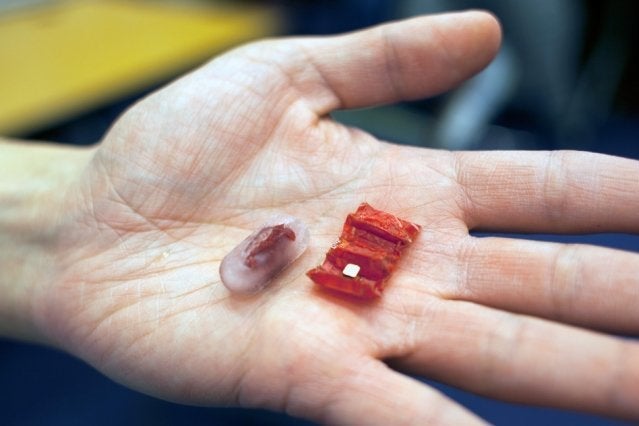 This tiny origami robot can prevent any unfortunate mishaps after ingestion by going down into the stomach and retrieving the battery.
The team have also been working on a range of other origami robots which can change their shape when exposed to external stimuli like heat or water.