An Indonesian man claiming to be the oldest person in the world at 145 years old has revealed he still enjoys smoking cigarettes.
Sidomejo - or Mbah Gotho, as he is known locally - says he was born on December 31, 1870, and has an identity card to prove it.
Sidomejo's secret isn't his diet, which is "nothing special", rather he says the key to longevity is to "relax and take it easy".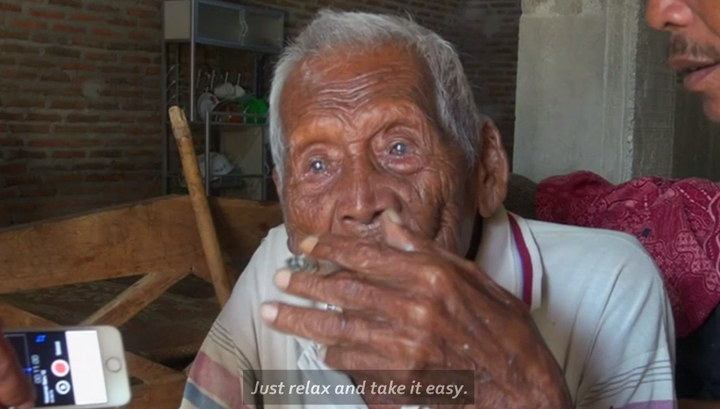 He has been married four times and had three children, all of whom he has outlived.
A local official said that while Sidomejo's ID card is real, it is impossible to verify.
However, the local government has said it will help Sidomejo apply for Guinness World record status if he wants it.
Jean Calment, who died in 1997, held the record for the oldest living person at 122.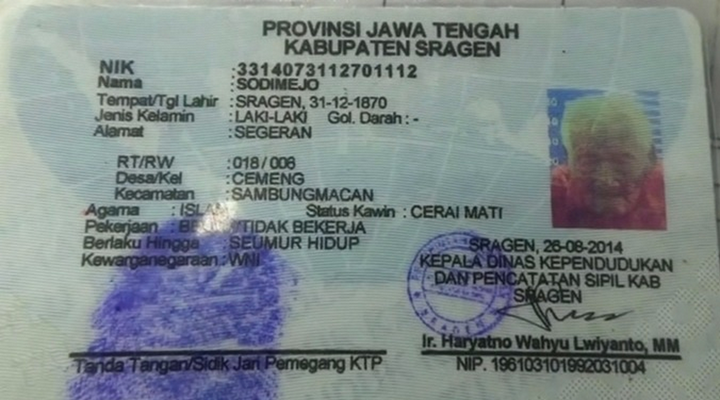 Sidomejo's grandson, Suryanto, 46, said apart from his grandfather's blurred vision and poor hearing, he is in good health and spends his days eating and smoking.
Suryanto says his grandfather never has "any special requests".
Born in Sragen, central Java province, Sidomejo claims to remember the opening of Dutch-owned sugar factory attended by the King of Solo in Gondang Sragen when he was 10-years-old.