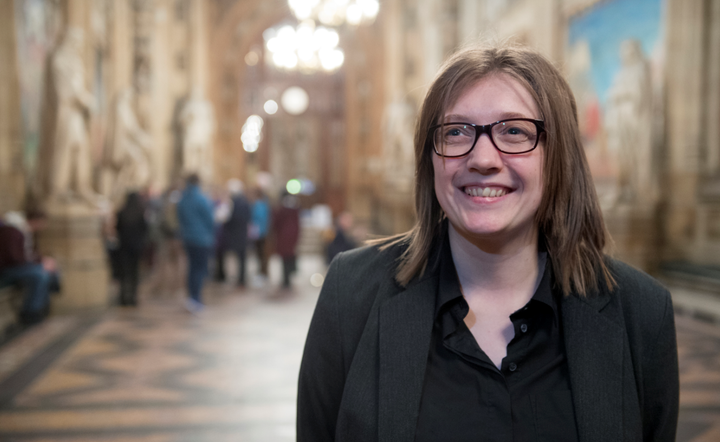 Vast and sprawling, with dozens of hidden chambers and corners, the Houses of Parliament are tricky to navigate even for veteran pass holders.
But there's one dedicated team who, between them, have everything covered - and they are hiring new members.
The visitors services team are responsible for showing everyone who comes to Parliament around the UNESCO World Heritage site - from A-list celebrities to school trips.
"When you start out in the job, it can be a little bit daunting because you have to figure out where all the different rooms are, all the different routes, where the step-free access is [for disabled visitors]," she said.
"I remember being so totally overwhelmed when I first started, and then someone asked me to go and do an escort by myself. I thought I couldn't do it, but then you do it and it's great and you realise that you can.
"It's a fantastic place to work. There is no typical day-to-day. You can be doing tours for the general public, tours for VIPs, so we get ambassadors coming, diplomats.
"You can be doing step-free access escorts, allowing people into the public gallery, or simply standing outside and talking to people, telling them they can come into the public gallery and see what's going on.
"I was on post once at the Cromwell Green entrance and there was a French lady who wanted to come in. She had really minimal English and my French is worse than minimal.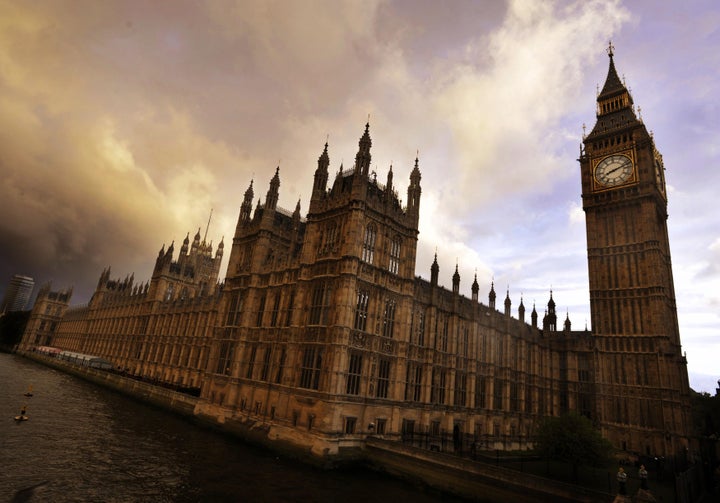 "And we somehow managed, in very broken languages, to communicate with each other and she decided to come in for a debate, and she was incredibly excited.
"The amount of times people will say to us 'this has been the highlight of my holiday' is really lovely. I think we've all had 'you've made my day' said to us at least once, and it's great knowing you can come into work and make that difference."
The history graduate, who stumbled upon her Commons job by accident after leaving university, said other highlights included seeing all surviving copies of the Magna Carta on display in Parliament - and meeting TV host Sandi Toksvig.
She added: "I just remember standing in the Reading Room and being surrounded by these documents, hundreds and hundreds of years old. And for me that was pretty incredible. Even the ones that were completely tattered and the paper was basically non-existent, being able to see them was amazing.
"That was the day I felt most privileged to work here, and there is a lot to pick from.
"In terms of famous people, the person that sticks in my mind is Sandi Toksvig and she was absolutely adorable.
"One of my colleagues was so star-struck and didn't get the chance to speak to her. So I had a chat with her and she gave him tickets to her radio show, which was so nice.
"She's exactly what you think she's like when you watch her on Bake Off. She didn't let me down.
"I also saw Michael Sheen once and I thought he was going to a memorial service, because I didn't look up when he was standing in front of me.
"So I said 'Hi folks, are you here for the memorial service?' and then this voice came...I looked up and was like 'No, you're not going to the memorial service, that's fine Mr Sheen, come on through'."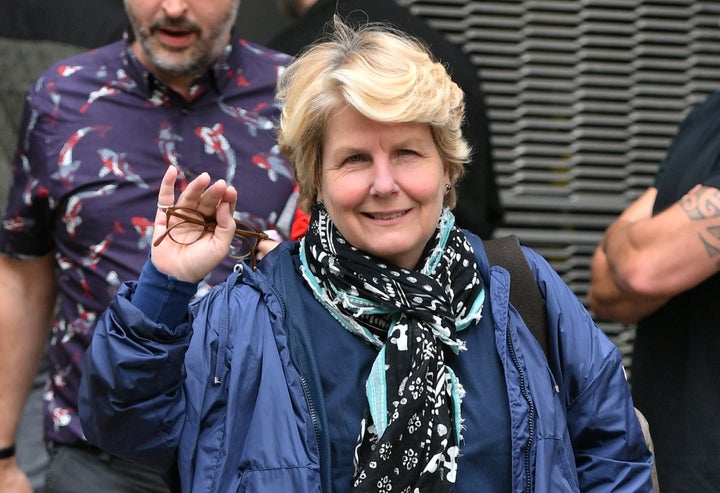 Amy has spearheaded the introduction of family tours in Parliament, to make the building and politics itself more accessible to youngsters.
"They are the voters of the future and I think it's really important for them to realise how Parliament affects their lives, and to understand what's going on," she said.
She is also heavily involved in Pop-Up Parliament, a programme which gives school children the chance to take part in their own mock debates, with staff members posing as Commons Speaker John Bercow and other senior officials.
Amy worked her way up the career ladder after starting as a visitor assistant five years ago, but has also faced some tough days - including the aftermath of the Westminster terror attack.
"It was my day off [when the attack happened] which in some respects was worse. I would rather have been here," she said.
"I was duty managing the next two days, so I got the aftermath of it. Obviously there was a lot of emotion in the team and a lot to manage, but everyone was great.
"We had a huge amount of support and there was a lot of camaraderie spirit and we realised we had to look out for each other. Everyone just cracked on and got on with work. We wanted to say we were open and we were going to do what we were here to do.
"One of my favourite stories from that day was one of the members of my staff who I line manage.
"A lot of them were in Central Lobby at the time, and there were some school groups up there with really young children. And one of our visitor assistants spent hours with this school group, singing songs with them and telling them stories to calm them down and keep it all natural.
"I remember hearing this a couple of days later and thinking 'that's what our team is'. At a time like that, he was able to put all his own fears aside and focus on them.
"They really are an amazing bunch of people to work with."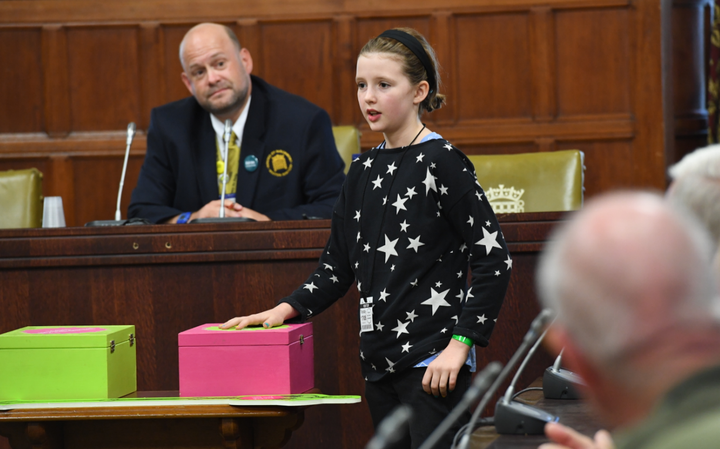 So what qualifications do you need to do such a glamorous job?
"We are just looking for people with good customer service skills," Amy said.
"I was an optical assistant, I did voluntary work at the National Trust and before all that I worked at Cafe Nero. I just stumbled across the job ad on some heritage job sites and it really appealed."
Amy said: "Anyone at all can come along, for free, and see the kinds of jobs we have available. Westminster Hall is such a great venue as well - it really has the wow factor.
"When most people think of jobs in Parliament, they think MP or Lord. But there are so so many different, diverse roles that need different skills.
It could be customer service skill, it could be an admin skill. It's a great chance to show off to people who might think they can't work here, that actually you can."