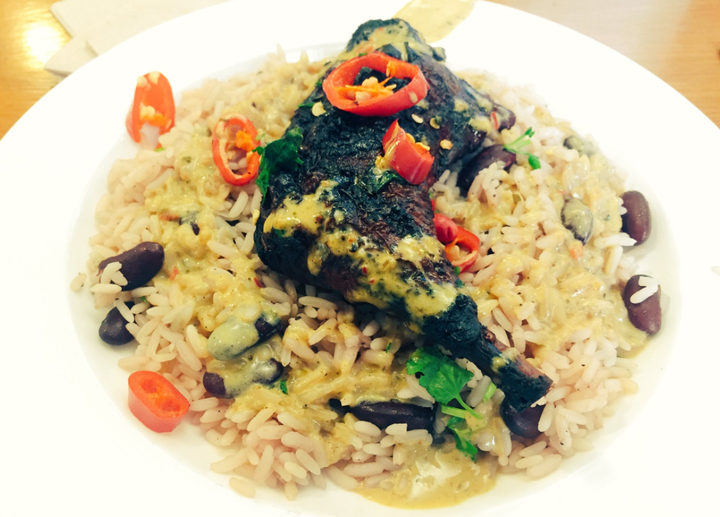 Those who work in Parliament know that some days in the Westminster calendar are more special than others.
It usually begins in the morning, with rumours swirling, social media speculation and journalists in the press gallery bickering over the reliability of their sources.
Throughout the morning, the quiet whispers become a low buzz along committee corridors, even in the Commons chamber – before someone returns triumphant from Portcullis House, across the road, with the news everyone has been waiting for.
By far the most popular dish produced in Parliament's kitchens, its recipe is sought after by politicians, reporters and staff alike.
It even has a dedicated Twitter account, named in honour of Speaker John Bercow, which publishes occasional lunchtime public service announcements.
As part of our Commons insider series, HuffPost UK spoke to sous chef Nick Munting, who is in charge of several cafeteria venues across the Parliamentary estate. He revealed the original jerk chicken recipe was brought to SW1 via an unexpected source.
"The most popular dish by far is the jerk," said Nick, who started in the palace kitchens as a 20-year-old in the late 1980s. "But I didn't make it up, sadly. That is credited to a sous chef of mine ... called Sean McNellis, who's now retired and back home with his family in Ireland.
"When Portcullis House first opened about 15 years ago, he came in one day with this jerk recipe and it's stayed exactly the same ever since, so well done to him. We sell hundreds and hundreds when it's on. It causes much excitement amongst the punters.
"We're not that secretive about the recipe - if customers ask for it we'll give it to them."
Nick became a culinary expert by accident - literally. "When I was about 16 my father was a designer for the BBC and he was filming a TV show in Dorset, so I went down to work there during the summer," he said.
"I got a job as a thatched roofer apprentice, which I was loving. I was on the roof and in those days the guys you worked with used to like a beer at lunchtime.
"They gave me a beer and I fell off the roof. I was scared of heights afterwards - although I wasn't badly hurt, at that age you can bounce off the floor.
"I went back to the pub that we were living in for that six weeks and needed something to do while my dad was working.
"I met this wonderful old farmhouse cook. Her name was Joyce and I just found my way into the kitchens. I started washing up for her and learning from her and making pies. Then she started letting me do the prawn cocktail starters in the restaurant."
After spending the next eight months honing his skills, Nick came home to Bermondsey, south London, and got a place on the newly-established government Youth Training Scheme.
"The next Monday morning at nine o'clock I walked into my first professional kitchen, with a full set of chef's whites and a set of knives and a big floppy hat," he said.
"It was the Basil Street Hotel in Knightsbridge, just round the corner from Harrods - a beautiful private hotel. I spent 18 months working there. I started on sweeping up and mopping up and by the time I left I was working on recognised sections in the kitchen."
After stints at the Selfridge Hotel, the Ritz and the Dorchester, Nick secured a job as a commis chef in Parliament.
″I celebrated my 21st birthday here and I'm now 50 - a lot has gone on," he said.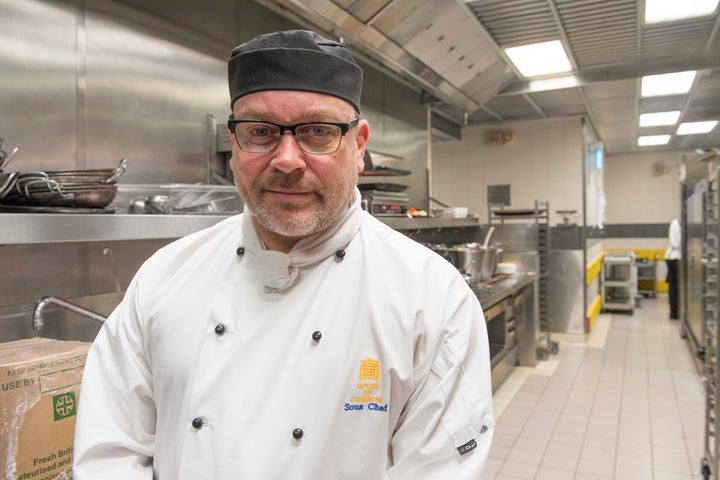 "Margaret Thatcher was the first prime minister I met while I worked here, and I met John Major in one of the long summer recesses we used to have many years ago, when we used to take summer jobs.
"I took a job at the Oval cricket ground, doing the buffet for the committee room. John Major was a guest at one of the test matches and he came through to the buffet.
"I came across Tony Blair a couple of times, but not to talk to. Towards the end of his tenure I was running Portcullis House and he used to come running through the atrium, so we'd see him at close quarters. Similar with Gordon Brown.
"I met David Cameron with George Osborne was before he was prime minister. They came in across the Debate counter for lunch a few times, laughing and joking.
"So that's five prime ministers since I've been here and I expect to see at least one more. I've not met Theresa May yet."
Nick lists attending a Buckingham Palace garden party, the state opening of Parliament and seeing Nelson Mandela address the Commons and Lords among his career highlights, but at the very top is his meeting with the Queen at Windsor Castle, when he received an MBE for services to Parliament and to young people in Croydon.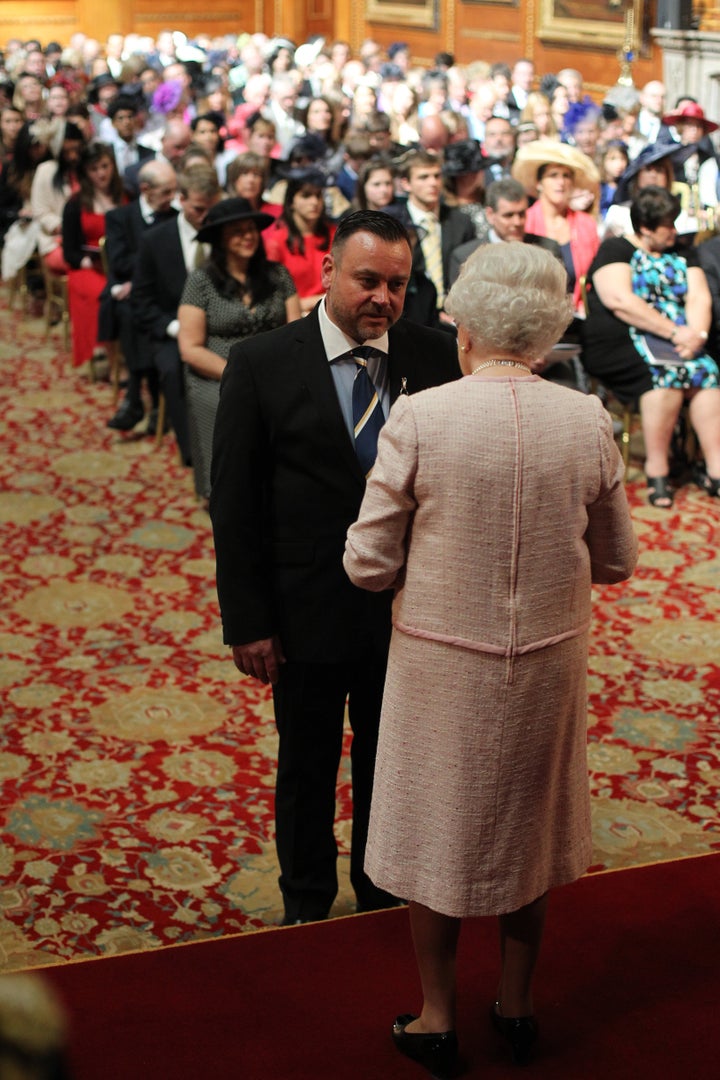 "Around 10 years ago we decided we should get some outreach going from the kitchens here into our communities and we worked out a work experience programme to get kids from quite an underprivileged area into a scenario like the House of Commons.
"I went to school in Croydon and left with zero qualifications, no direction and no idea what I wanted to do. My mother and father had separated when I was seven and although they did their best, it's not always easy for the kids, and there are lots of kids like that around those sorts of areas who have had a hard time.
"A little leg-up or a push in the right direction is something I was really keen on giving them and we get full support from the House authorities, our executive chef and managers and directors.
"They are always really shy and nervous when they come in and they leave full of confidence. It's great to see."
As part of the programme, 15-year-olds from south London schools are invited to undertake work experience on the Parliamentary estate and can choose from a range of areas, from the kitchens to clock-making.
They can also opt for front-of-house services, run by head of banqueting Patrick Cree, who has worked in the Commons for 16 years. "The simplest way to explain my job it is if you imagine a regular restaurant with 70 or 80 tables, and I'm responsible for those," the former restaurant manager said.
"I run now probably four or five dining rooms and the terrace and I'm like a maître d'. I make sure everyone who comes here - and any member of the public can, to have a meal - has a happy and enjoyable experience.
"I always tell my staff, the two or three hours people spend here is their experience of Parliament, and you want them to go away knowing they have had a good time.
"I think when younger people come here, it's very good for Parliament and it's good for them to see what we do. The people that come here should reflect the wide society that we serve."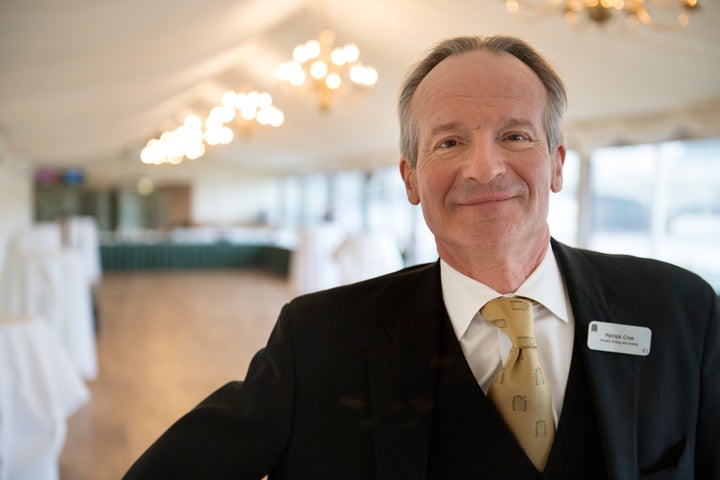 So how easy is it to follow in Patrick and Nick's footsteps?
"I would say it would be quite easy to get a career in this industry now because we are so short of people coming in," Nick said.
"The more people we can get excited at a young age about a career like this, the better for us for the future. We've got an ageing workforce, we need people to step into our shoes after the place has been regenerated.
"Our industry is quite fashionable I suppose at the moment with all the TV shows, but the reality of a lifetime career in kitchens is brutal hard work, and it puts a lot of people off.
"And Parliament is massive and ever-changing - we have about 15,000 people coming through our doors each day, we do 8-10,000 transactions a day and our department is about 210-strong, with chefs and stewards and back-room staff."
As MPs prepare to move out of the Unesco World Heritage Site estate for essential works to take place, staff are busy making sure the status quo is preserved for future generations.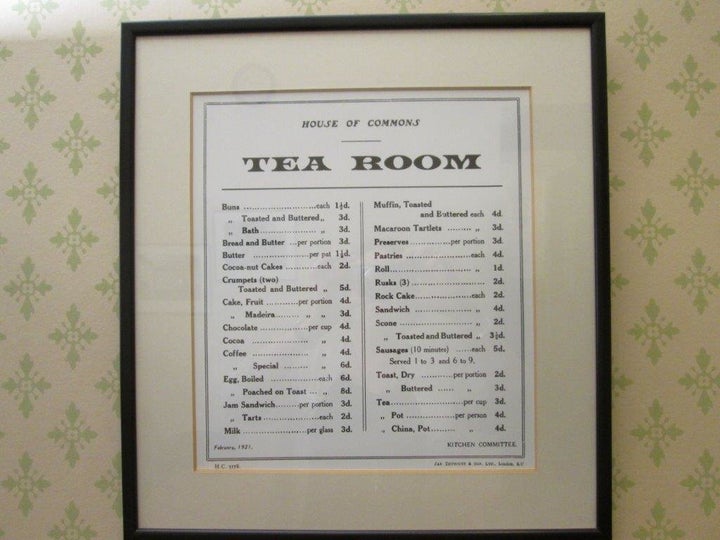 Nick and his team have even hidden a time capsule in the walls of some of their kitchens for future workers to find. "We put some photographs in there, some menus and a paring knife and peeler," he said.
"When we refitted the current kitchens around the millennium, we found another time capsule that had been left, with old photographers of the members' dining room in the 1800s set up for a lunch service on a bright sunny day."
So did an ex-south London schoolboy expect to be embarking on a decades-long career when he came through the doors as a 20-year-old, and can he ever see himself sitting on the benches one day?
"I planned to just do a couple of years, get it on my CV and move on," Nick said. "But it didn't work out like that. I had my first son, I needed a stable income to provide for my family and I ended up staying.
"Would I want to be in the House of Lords? I don't think it's going to happen somehow, but it would be great if it did.
"Lord Bermondsey. I'd definitely like that."