Instagram has unveiled a brand-new vertical video service called IGTV.
Designed to rival the likes of YouTube and Snapchat, IGTV will contain everything from short clips to long-form videos from popular users like Selena Gomez to media companies like National Geographic and Vice.
IGTV is a major departure from the norm for Instagram which has exclusively focused on images and its self-destructing Stories which do let you share pictures and extremely short video.
The feature was unveiled at a special event alongside the news that Instagram has now reached the milestone of having a billion users.
To get your head around what IGTV actually is and how it works here's everything you need to know:
What is IGTV?
IGTV is a new video service launching from Instagram. It allows popular creators and media companies to produce short or long-form videos.
Unlike most video services such as YouTube or Twitch, IGTV exclusively shows videos in vertical format rather than requiring you to twist your phone to see it in widescreen.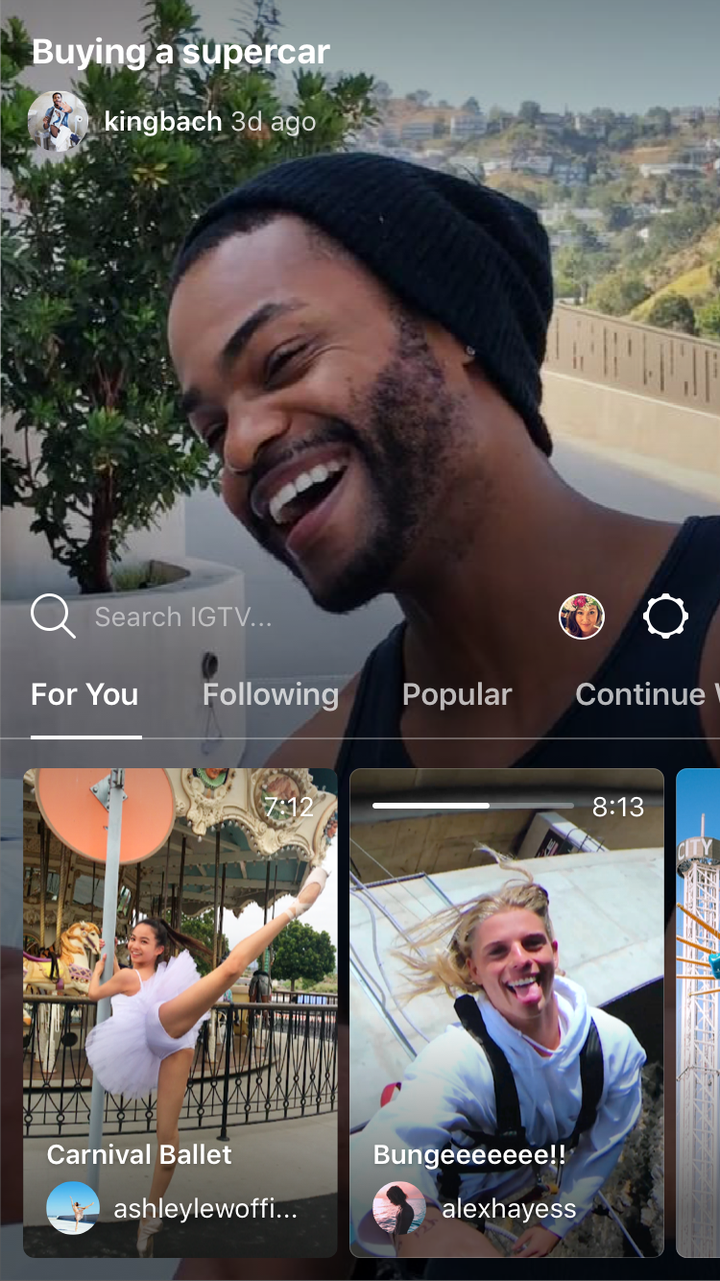 This echoes the likes of Snapchat's Discover tab which allows major publishers such as CNN, Vice and more to create bespoke short video content in vertical format.
Unlike Snapchat however, IGTV won't limit the length of these videos so you can (if you wanted) watch the entirety of National Geographic's One Strange Rock documentary right now through the app.
How do I watch IGTV videos?
So IGTV is watchable in two ways: Either through the Instagram app itself or via a separate app that you can now download via the App Store or Google Play.

To access IGTV through the Instagram app simply open it up and look for the IGTV logo that will now appear in the top right-hand side of the screen.
It'll be black and white normally but if there are new videos from people you follow it'll be coloured in.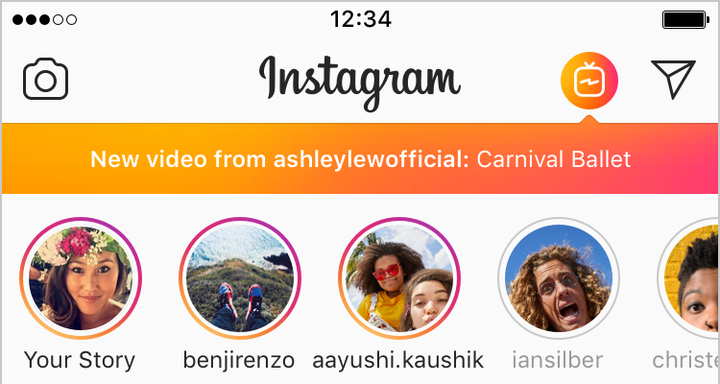 Once you tap on the icon you'll be taken to the homepage of IGTV. From here you can see videos that have been recommended specifically for you, videos by people you follow and of course videos that are popular from all over the app.
You'll also see a Continue Watching tab that lets you carry on watching any videos you'd previously paused.
Can I create my own IGTV videos?
Yes, this is not exclusive to a select number of users that Instagram has chosen. Instead anyone can create a channel and start producing longer video content.
To create your own channel you simply tap on the Settings icon once you've opened up IGTV and you'll be asked if you want to create a channel.

Once you've followed the instructions on screen you'll be taken to your channel page where you'll see a large + symbol. Tap on that and you can start uploading your videos.
Instagram doesn't offer any video editing tools so if you are planning on creating your own videos you'll have to download something like iMovie, Adobe Premier Clip or Apple's own social video app Clips.