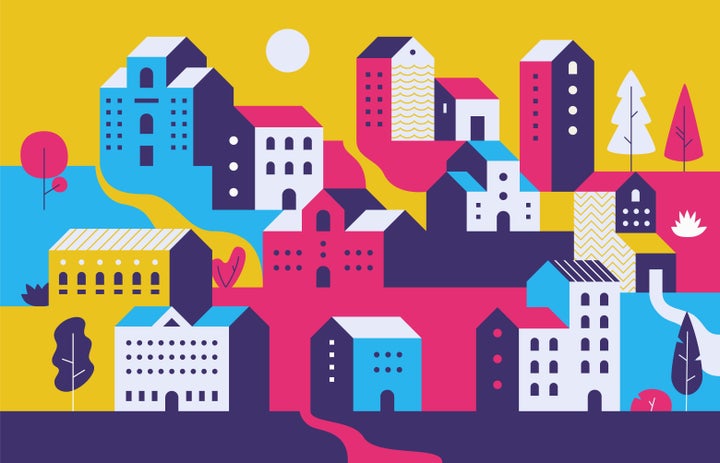 When the UK went into lockdown, some people were staying with partners, family or friends. Many decided to move temporarily for a more comfortable working from home environment, or to avoid being home alone.
But with England now beginning to ease ever-so-slowly out of lockdown – and some even encouraged to return to work – these people will undoubtedly be wondering when, or if, they're allowed to return home home. So, is it allowed?
During lockdown, the only groups who have been able to move between homes include students, who were given permission to move back home, and under-18s who were able to move between households if parents are separated.
The coronavirus regulations also allow for a person to move to a friend's address for several days to allow a 'cooling-off' period following arguments at home, according to guidance from the College of Policing. But what about the rest of us?
"Leaving your home to stay at another home or your second home for a holiday or other purpose is not allowed," a Cabinet Office spokesperson tells HuffPost UK. "But, for example, if someone is moving permanently to live back at their main home, this is permitted." This means you're able to return home if you plan to stay there – but you can't hop between the two.
When asked about the same issue, a government spokesperson told HuffPost UK: "It is vital that the public stays alert to avoid the spread of the virus, which means continuing to closely follow social distancing rules and avoiding public transport where possible."
There are a few things you may want to consider before you move back to your actual home.
Firstly, what's your reason for moving? If you need to move so you're able to return to work, for example, that's okay, suggests Rakesh Patel, head of employment rights strategy at Thompsons Solicitors. But if you don't have a valid reason to justify the move, it might be worth thinking about whether it's the safest option for you right now. Can you stay put for a while longer?
Of course, if you have coronavirus symptoms, or someone in your household does, you should be self-isolating and not moving anywhere.
"If someone is moving permanently to live back at their main home, this is permitted."
The next thing to consider is: how will you get there? If you have a car and you're able to drive, this is the optimum solution as you can easily maintain social distancing on your journey – and there is no restriction on driving, adds Patel.
Everyone, including critical workers, should continue to avoid public transport where possible, instead choosing to cycle, walk or drive, the government has stated. So if you don't have a car, social distancing on public transport "must be followed rigorously".
And thirdly, are you returning home to an empty house? Things might be more complicated if you're not – for example, if you live in a flat share. You should only return providing you don't have any symptoms of coronavirus, and it would be courteous to check with your housemates first. Once you've moved back home, you should stay there.
Ultimately, if you do decide to move home permanently, it's up to you to do it as safely as possible, while respecting hygiene and social distancing measures.