The bedroom antics of Jeff Bezos, Amazon CEO and owner of the Washington Post, have been thrown back into the limelight after he accused the owner of a US gossip magazine of trying to "blackmail" him over 10 private sexual images — including a dick pic.
The 55-year-old, who is going through a divorce from wife MacKenzie Bezos, alleged that intermediaries of National Enquirer chief David Pecker threatened to publish the embarrassing photos as part of a bid to intervene in a Washington Post investigation of the Enquirer's parent company American Media Inc.
Pecker has yet to respond to the claims, but as much as we try to avert our eyes from Bezos' new lease of life, it seems the universe has other ideas.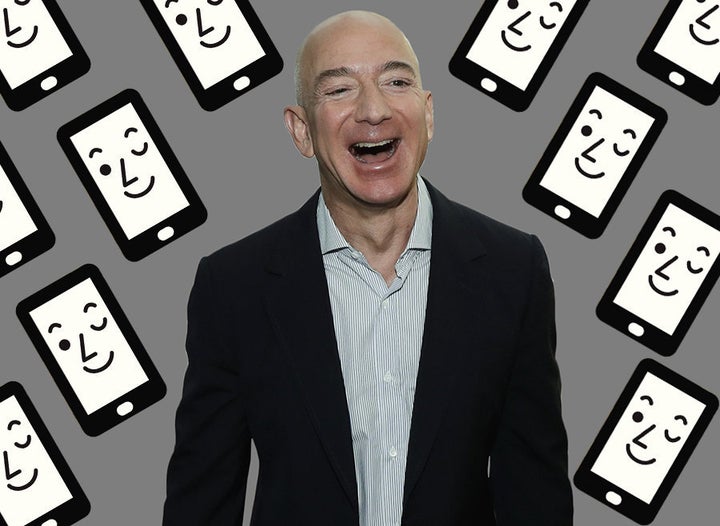 Unfortunately for Bezos, the first set of text messages obtained by the National Enquirer last month – which the father-of-four sent to his married mistress Lauren Sanchez – are embarrassing even without the accompanying images.
They also remind us all of a fundamental truth: reading anyone else's sexts is always unsexy, even (especially) when they were meant to be romantic.
Credit where credit is due, Bezos has stuck to the golden rules: compliments, details, enthusiasm. "I love you, alive girl. I will show you with my body, and my lips and my eyes, very soon," one message reportedly read.
Another said: "I want to smell you, I want to breathe you in. I want to hold you tight. I want to kiss your lips. I love you. I am in love with you."
Another enthusiastic one read: "I like it when you're strong, and I like it when you're vulnerable. Everything. The only thing I don't like is not being with you. All of this is just straight from my heart. I love everything about you."
Bezos also did what we've all succumbed to in the throes of a love affair — liberal use of capital letters and exclamation marks — telling Sanchez: "I basically WANT TO BE WITH YOU!!! Then I want to fall asleep with you and wake up tomorrow and read the paper with you and have coffee with you."
(We're assuming that paper is the Washington Post).
Oh Jeff, we've all been there. But at least you're still a billionaire.