WH Smith has been voted the worst retailer on the UK high street in a Which? survey of more than 10,000 consumers.
The purveyor of pencil cases and last minute train snacks has reclaimed its crown as the country's most unloved retailer, from supermarket Morrisons: the fifth time in eight years WH Smith has found itself in this (unenviable) position.
But does the stationery giant really deserve such an accolade? After all, if it were to disappear, where else would we waste hours at the airport?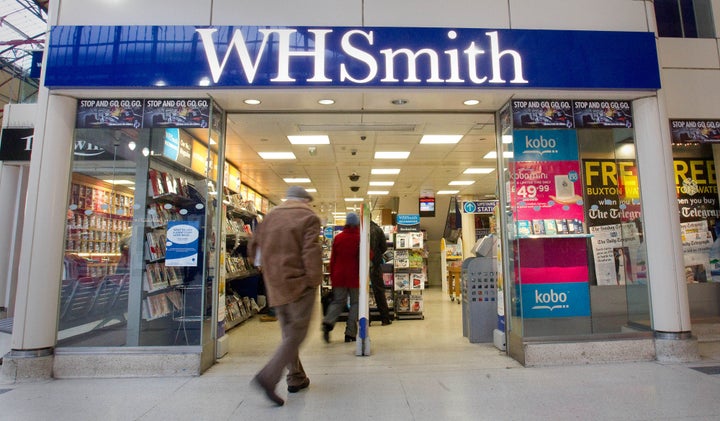 The UK high street is experiencing a watershed moment, with many industry experts claiming it is in crisis because customers favour shopping online.
So those brick and mortar shops left standing are really having to pull out all the stops in order to lure customers in (and keep them coming back).
Unfortunately for WH Smiths customers in the Which? survey said they found the shops were out of date, stocked with expensive products and have rude staff: the holy trinity of a bad shopping experience.
One customer told Which?: "I find WH Smith very expensive and its stores need updating." Another shopper summed up the retailer's troubles, branding it "hugely inferior to what it was in the past".
The brand is most famously known for selling books, stationery and snack or drink items: two thirds of these products you can now buy on Amazon for half the price and have shipped directly to your door.
Which does pose the question, can a brand live exclusively on the fast-paced footfall from travellers, waiting to catch a flight or passing through a station?
Perhaps not. Although where else would we buy a giant bottle of water and emergency chewing gum?
WH Smith defended itself by highlighting that just 184 shoppers commented on it in the survey. A spokesperson said: "We serve 12 million customers each week. And despite a challenging retail environment we continue to open new shops, and to maintain our presence on the UK high street."
Which? said its ranking was based on customers' experiences of buying items other than groceries, their level of satisfaction and the likelihood of recommending each shop.
Cosmetics chain Lush, discounter Savers and toy chain Smyths Toys came top. Closely followed by Screwfix, Toolstation, Bodycare, Richer Sounds, The Pefume Shop and Waterstones.
But WH Smith wasn't alone in shopper's black books, as they were closely followed by Clintons, Evans, Sports Direct, Homebase and Toys R Us, a store that has since gone into administration and closed more than 100 shops.