Imagine walking into your child's bedroom and hearing a strange voice coming through your baby monitor.
It's a terrifying thought and yet according to security experts, thousands of people in the UK are leaving their webcams and internet-connected baby monitors vulnerable to hackers.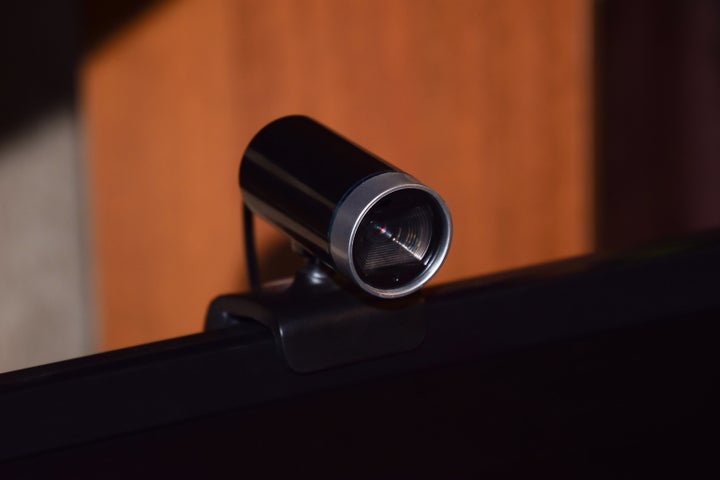 Following an investigation by Good Morning Britain that found 100,000s of devices were vulnerable, security experts have called for consumers to be both aware of the dangers and vigilant in protecting their homes from these worryingly simple hacks.
Speaking to the Huffington Post UK, Kaspersky Lab's principal security researcher David Emm explains that the dangers can extend to every aspect of your home life.
"The most alarming aspect of this is the potential harm that could be done to the most vulnerable members of any family: i.e. they can interact with a young child."
"Alternatively," explains Emm, "they could use the camera to spy on the person who owns it – listen to conversations, see who comes in and out of a room where the device is being used, etc."
How do you find out if you've been hacked?
Emm points out that unless someone has been actually shouting through the baby monitor or your home audio system there won't be any "obvious signs" that you've been hacked.
However he points out that if anyone's in doubt they should immediately change their device's password and any passwords used to access the live video feed.
How can you protect your baby monitor or webcam from being hacked?
So many of these incidents can be easily prevented by taking the time to create strong passwords and increasing the security on all your devices.
Many modern devices from smartphones to home monitoring equipment will have built-in security features like passwords, fingerprint recognition and more.
To help you find out if you're at risk, and then also provide some simple steps to protect yourself Emm has come up with these 7 easy steps:
Make sure you change the default password, to stop someone accessing the device. The fact that a website is able to stream footage from thousands of cameras, illustrates the risks that consumers are taking by not changing the default passwords on camera enabled devices. It only takes a minute to change a password, and the longer it is left unchanged, the greater the chance that the device will be compromised.
Make sure that your Internet router or modem is secure (i.e. change the default admin password, enable encryption and install updates), since this is how the device will connect to the Internet
If you're a parent looking for a baby monitor for example, consider using a non-Internet-connected device, like the older 'walkie-talkie' baby monitors. Or at least switch off the functionality that allows someone to communicate into your child's room (so that the device can monitor them, but doesn't allow you to speak to them).
Ensure your computer, laptop and mobile devices are fully protected with security software. Cyber attacks aimed at mobile devices are increasing rapidly and it's no longer just our laptops and desktop PCs that need protecting
Be aware of rogue apps. In particular, check the permissions that an app asks for when you're installing it. Be suspicious if it's asking to access functionality that doesn't match the purpose of the app - some apps may ask to access your images, contacts and other aspects on your phone.
Be aware that mobile devices are easily misplaced and lost. By using a secure password or initiating a finger-scanning application on your mobile device, it makes it far more difficult for a hacker to gain access to the device. If you have no password on the lock-screen and you lose your phone, you are essentially handing someone all the content stored on the device – as well as access to all your online accounts!
Only connect to secure Wi-Fi hotspots. When you're browsing the internet in a coffee shop, you may be connected to a hacked network, allowing hackers to sniff your web traffic and get into your device.
It's not just webcams and baby monitors that are at risk
The Internet of Things has meant that in the last 12 months there has been a huge increase in the number of "smart home" gadgets from smart thermostats, WiFi-connected lightbulbs and more.
While they can provide us with a number of great features, security experts are worried that in the rush to build them many manufacturers are failing to protect them from hackers.
The Huffington Post UK spoke to Allen Scott, a home security expert at F Secure earlier this year and learned that unless properly protected, hackers could quite literally hold your home to ransom.
"What happens if your lighting in your house gets compromised?" asks Scott. "That may sound far fetched but that's exactly what's happening, people are taking data, encrypting it and then holding it to ransom."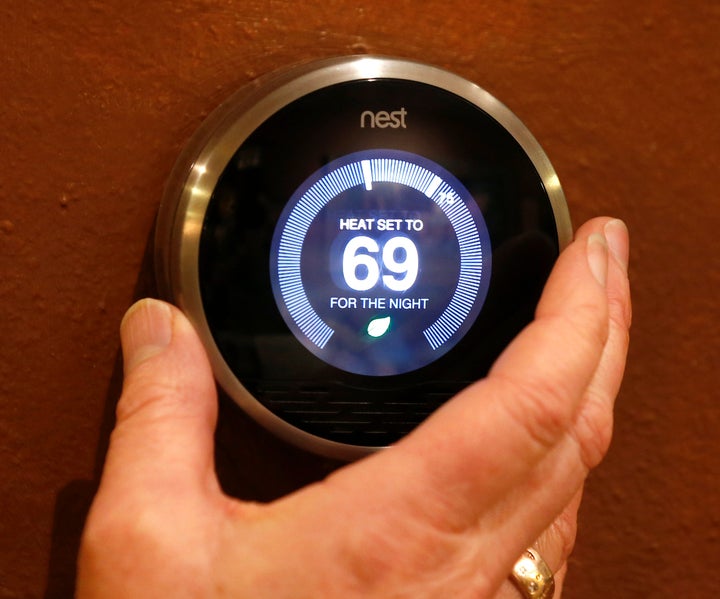 Related