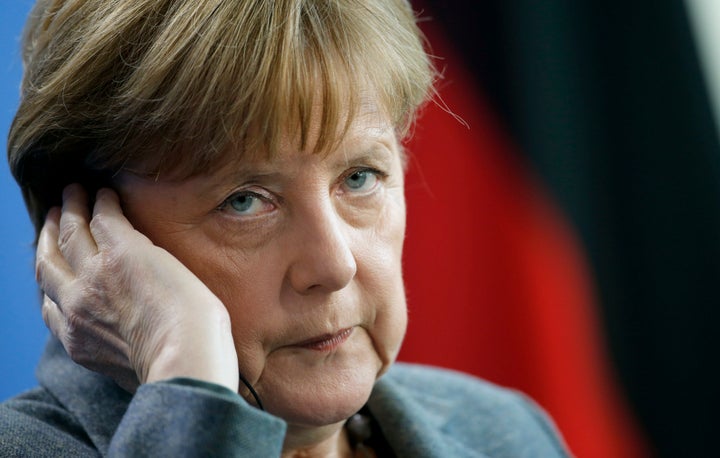 Germany is on alert after affiliates of the Islamic State group posted messages across social networks on Wednesday calling on German Muslims to carry out Brussels-style attacks.
The militants suggested striking the offices of Chancellor Angela Merkel and an airport near the former capital of Bonn, while denouncing non-Muslim Germans as "enemies of Allah."
In one post, a picture of the Cologne-Bonn airport is show, with the text: "What your brothers in Belgium were able to do, you can do too."
Another shows the German chancellery in Berlin with the caption: "Germany is a battlefield."
A third shows a German military jet alongside supposed images of Syrian civilians with bloodied faces. The headline reads: "Will you continue to grieve or will you finally act?"
The German air force was part of a US-led coalition that carried out airstrikes in Syria in 2015.
The incitement comes a week after explosions at a Metro station and airport in Belgium left 32 dead.
However, the German Federal Police said the posts have not changed the country's "security assessment."
"We are aware of this material and our experts are checking it," a police spokeswoman told Reuters. "It is clear that Germany is the focus of international terrorism and that attacks could happen, but this material doesn't change our security assessment."