It could be six months or longer before the country gets back to normal from the coronavirus pandemic, the deputy chief medical officer has said.
Dr Jenny Harries told Sunday's Downing Street press conference it was "plausible" social distancing measures could need to remain in place beyond the end of September.
But Harries added it was not necessarily the case that the UK would be in "complete lock down" for that long.
She said instead measures could be loosened and tightened in response to the rate of infections.
Harries warned it would be "dangerous" for the UK to "suddenly revert to our normal way of living" before the outbreak had been "really squashed".
"If we stop then all of our efforts will be wasted and we could potentially see a second peak," she said.
"As a nation we have to be really, really responsible and keep doing what we're all doing until we're sure we can gradually start lifting various interventions which are likely to be spaced – based on the science and our data – until we gradually come back to a normal way of living.
"Three weeks for review, two or three months to see if we've really squashed it, but three to six months, ideally, but lots of uncertainty in that but then to see at which point we can actually get back to normal and it is plausible it could go further than that."
Harries added she expected the coronavirus death toll to increase "for the next week or two".
She said: "But then we anticipate that if we keep doing what we're doing… we do anticipate that those numbers will start to drop."
Harries said the government would review the current lockdown measures in three weeks time.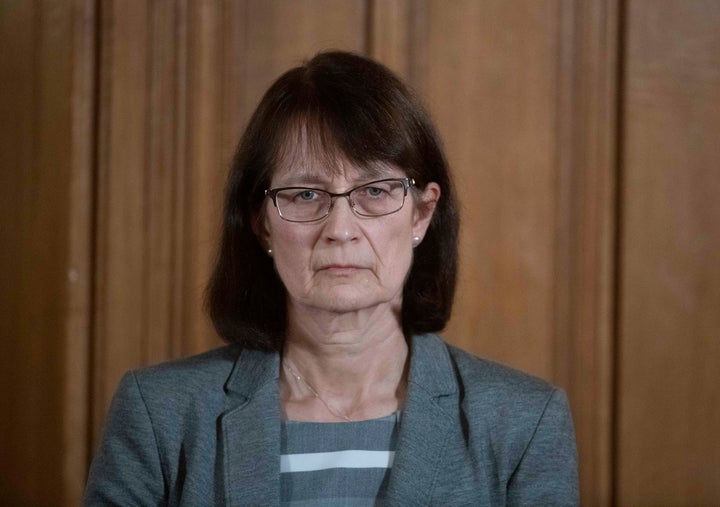 Make sense of politics. Sign up to the Waugh Zone and get the political day in a nutshell.
Speaking alongside Harries, communities secretary Robert Jenrick said all parts of the UK were now on an "emergency footing".
And the NHS announced the first confirmed death of a frontline health worker who had tested positive for the coronavirus.
Gove acknowledged the scale of the "sacrifice" the public is taking but said he could not make "an accurate prediction" on how long it must be endured.
Professor Neil Ferguson, one of the key experts advising the government on the spread of the virus, told The Sunday Times today the current lockdown would likely have to remain in place until June.