Isabella Smith had only been a student at the University of Birmingham for a couple of weeks when she received unsolicited 'dick pics' on her iPhone. Sitting in a business lecture on October 19, surrounded by her peers, the 20-year-old fresher was sent a stream of sexual images via AirDrop – the WiFi and Bluetooth enabled feature that allows the transfer of files between anyone within 30 feet of each other. She knew the sender was likely in the same room as her.
"It made me feel sick and uncomfortable," she tells HuffPost UK. After declining the request to accept the images, she also realised there was little she could do to trace the perpetrator. "I've heard of this happening to people but I never thought it would happen in a lecture hall. That is meant to be a safe place."
When the same thing happened to Jess Shepherd, 28, in April this year, she was sitting outside a bar in Manchester's Northern Quarter with a group of her work colleagues at around 2pm in the afternoon. Like Isabella, she also received a notification asking her to receive intimate pictures – she didn't open it.
"I'd never even heard of AirDrop so when I got the notification and saw the thumbnail and what the image showed, I was really panicked," she explains. "It made me feel really violated. I felt very exposed that I could be sent something in the middle of the day without warning."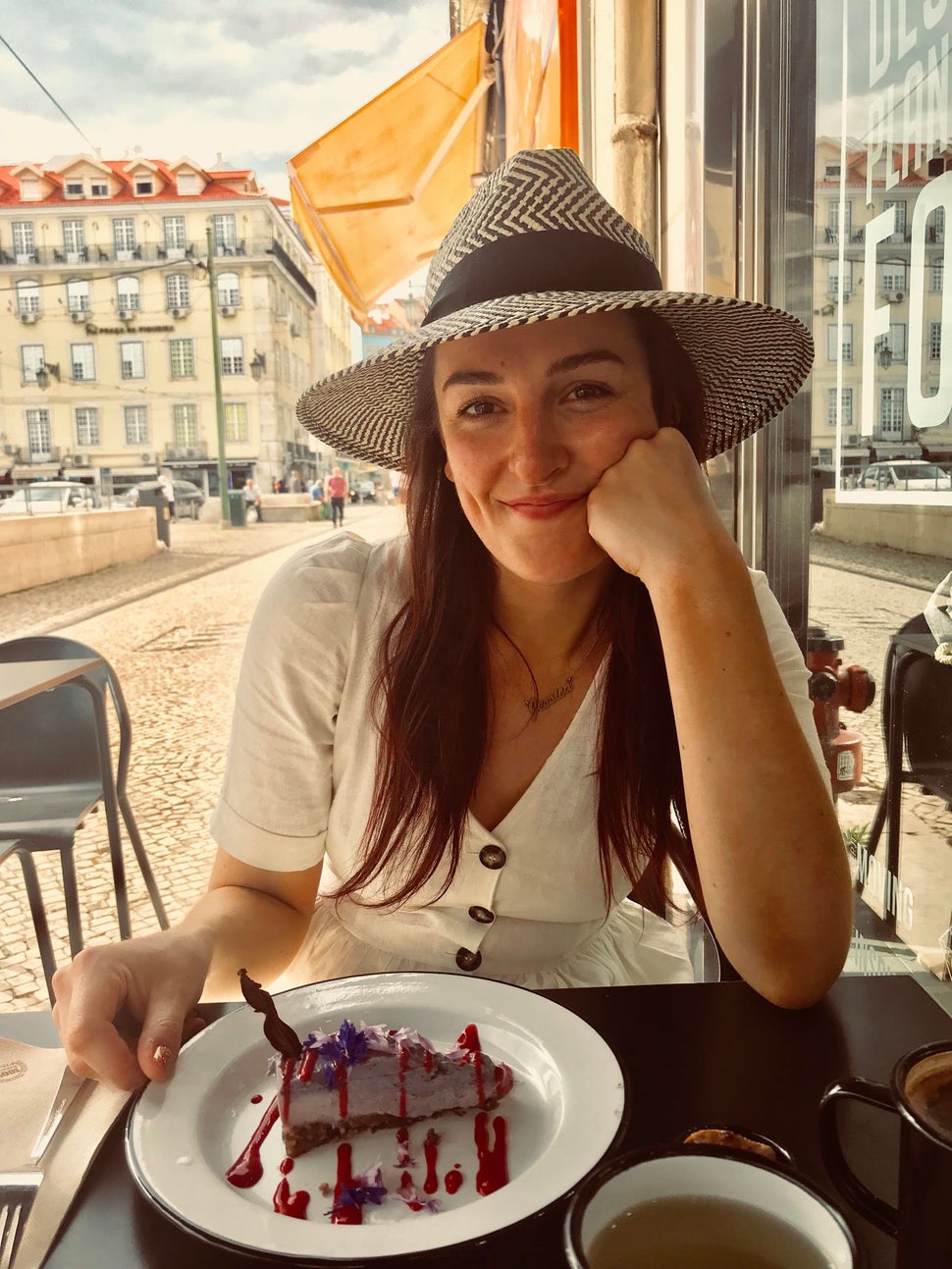 Shepherd felt more violated by the images being on her phone, she says. "I think our phones are actually a very personal and intimate belonging (most people sleep with them in their bedroom) and it felt like my phone was then infected."
In May 2018, PR consultant Chloe Matthbury, from Leeds, was taking her usual train home, surrounded by hundreds of other commuters in a packed carriage, when she received a photograph of herself via AirDrop. The picture showed the 28-year-old sitting on the train, with a circle hand-drawn around her, as to identify her from other passengers. This picture was instantly followed by more images.
"I felt pretty vulnerable for the rest of my trip and it was scary not knowing who it was but that they might be looking at me or potentially follow me off the train," says Matthbury.
McGlynn previously told HuffPost UK: "It is inevitable some of these people [who send dick pics] will then go on to commit contact sexual offences, but it is not possible to say at this time what sort of proportion it is."
These women's stories are not unusual. A YouGov poll conducted earlier this year – credited by specialists as the first large-scale study into 'cyber flashing' – found 41 per cent of women had received unsolicited sexual images and 46 per cent of these women said they were younger than 18 when it first happened.
As in all three of these cases, the victims are often unaware that this is happening to others across the UK and many decide not to report it, meaning data on the true scale of the problem is still hard to come by.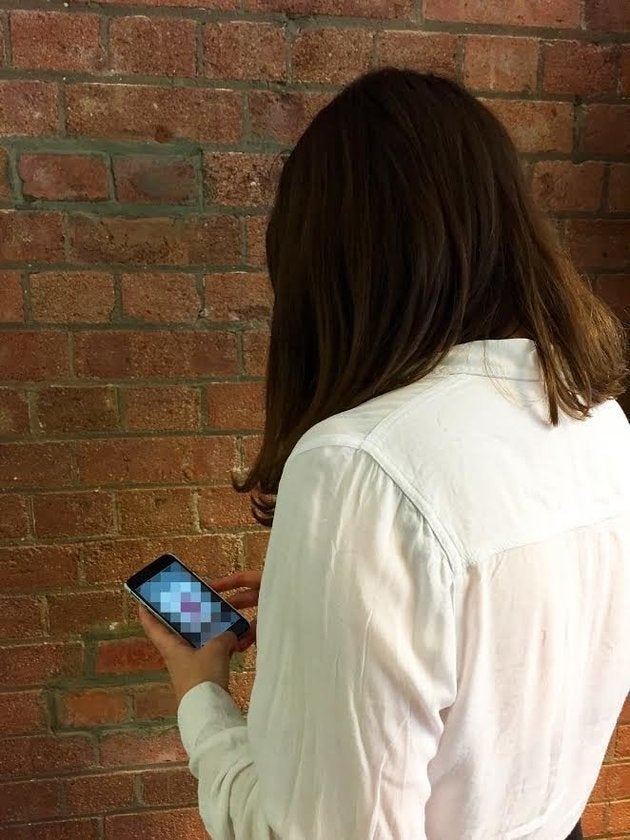 Despite the continued lack of large-scale data, MPs have now called for the creation of a new law to criminalise all non-consensual creation and distribution of sexual images (as well as threats to do so), which would cover this type of unsolicited dick pics.
Currently, perpetrators who send them could in theory be prosecuted under the Indecent Displays Control Act (1981), which criminalised the public display of 'indecent matter' but the law is now largely outdated and little known by law enforcers.
The new law would legislate on the basis of the victim's lack of consent rather than perpetrator motivation. It would also give an automatic right to life-long anonymity for the complainant, as with other sexual offences.
"Individual choices and privacy are now being compromised...""
This is not the first time HuffPost UK has reported on the issue of sexual images being sent via AirDrop: a reporter was a victim on the London underground in 2017, being sent 120 sexual images. Other women quickly came forward to share their own experiences.
Rehema Figueiredo, 25, was targeted with a AirDrop of 129 photographs at Stockwell Tube station. She told HuffPost UK at the time: "I thought it was weird and it made me feel uneasy on the platform and then on the train. I was trying to work out who it was but everyone was on their phones."
But Figueiredo didn't alert the British Transport Police (BTP), explaining: "I wasn't convinced it was worth reporting it to the police or that they'd take it seriously. I've reported worse things to them and nothing has come of it."
Gail Watt, 37, also shared that she had been a victim of unsolicited images on two separate occasions while travelling in the capital, but did not inform the police, despite feeling that the situation was the "same as exposure, and should be treated as such".
And this isn't just happening via AirDrop, or in public. Women have also spoken to HuffPost UK about being sent unsolicited images in private, via Whatsapp, email and a variety of social media platforms.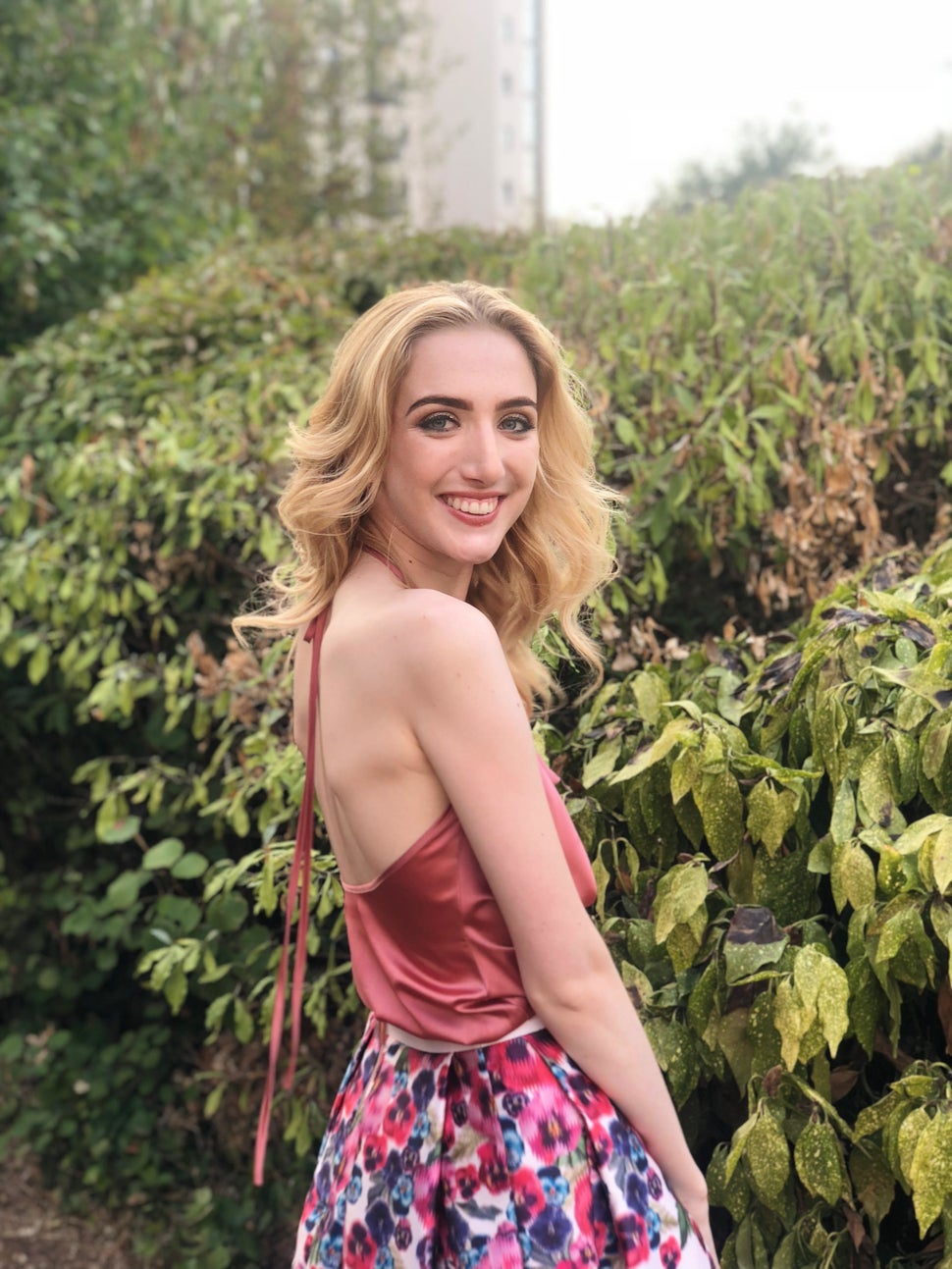 Mollie Davies, 21, from Cardiff and 26-year-old Natalie* from Leeds, say they have most frequently received unsolicited images via Snapchat, and that just because they were sent them via a private social channel (rather than over open Bluetooth as in the AirDrop cases), it didn't mean they had given permission to the senders.
Natalie tells HuffPost UK she had received upwards of 40 sexual images. On one occasion she was sitting on the sofa with her boyfriend when she received a dick pic and a video from a man she had known years before, but had never spoken to.
"I literally threw my phone across the room," she says. "I rarely use the platform now and have deleted any males who are not my boyfriend or a trusted friend."
Davies has also received images from men she has never spoken to, let alone had a relationship with that might give context to such behaviour, she says.
Laura Thompson, a lead researcher in this area at City University, believes that, as a society, not only do we need to recognise the harm this has on individual women, but also the broader ways this behaviour contributes to gender and sexual inequality by limiting women's confidence and security in public spaces.
"What gives men the right? It's disgusting. You don't see women sending pictures of their vulva and clitoris to men.'"
One woman we spoke to, 37-year-old therapist Lindsay Coldrick from York, says she was targeted with unsolicited sexual images while trying to search for somewhere to live. Coldrick had been looking for rental properties on Gumtree and rang one landlord for a chat, which lasted about 20 minutes before she decided she wasn't interested in the property. The next morning, she woke to see the man had sent her a picture of his penis on Whatsapp.
"What gives men the right? It's disgusting," she tells HuffPost UK. "You don't see women sending pictures of their vulva and clitoris to men. They think it makes them a man but it just doesn't."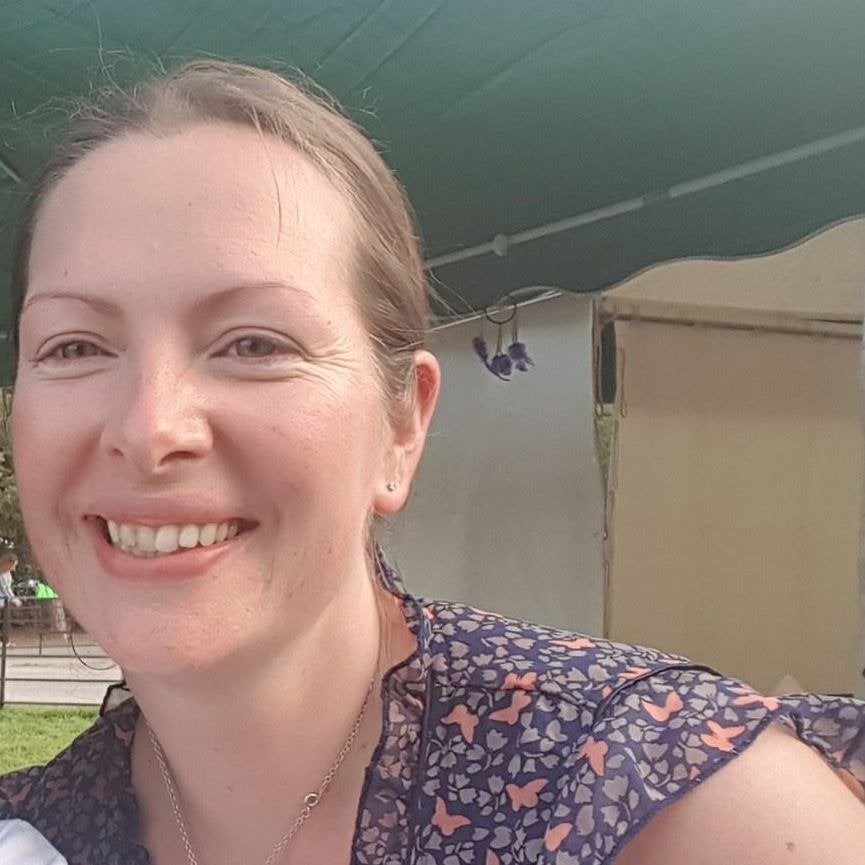 Other women have been targeted while at work. Comedian Suzy Bennett, 41, from Devon, has had dick pics sent to her on multiple occasions. In 2017, while talking to an executive of another company about collaborating at an event, he sent her photos of him masturbating, and a link to a similar video he had uploaded to a porn site. "He was a married man and his wife was pregnant at the time... I blocked him," says Bennett.
She did not report the incident to the police. "I didn't feel it was worth taking further or that it would be taken seriously."
Bennett says that as a teenager she was also a victim of face-to-face indecent exposure, and never reported it. "I really should have, but I felt frightened, ashamed, confused and just pushed it to the back of my mind. It is only now I realise it's not ok and just hope that man did not go on to hurt someone."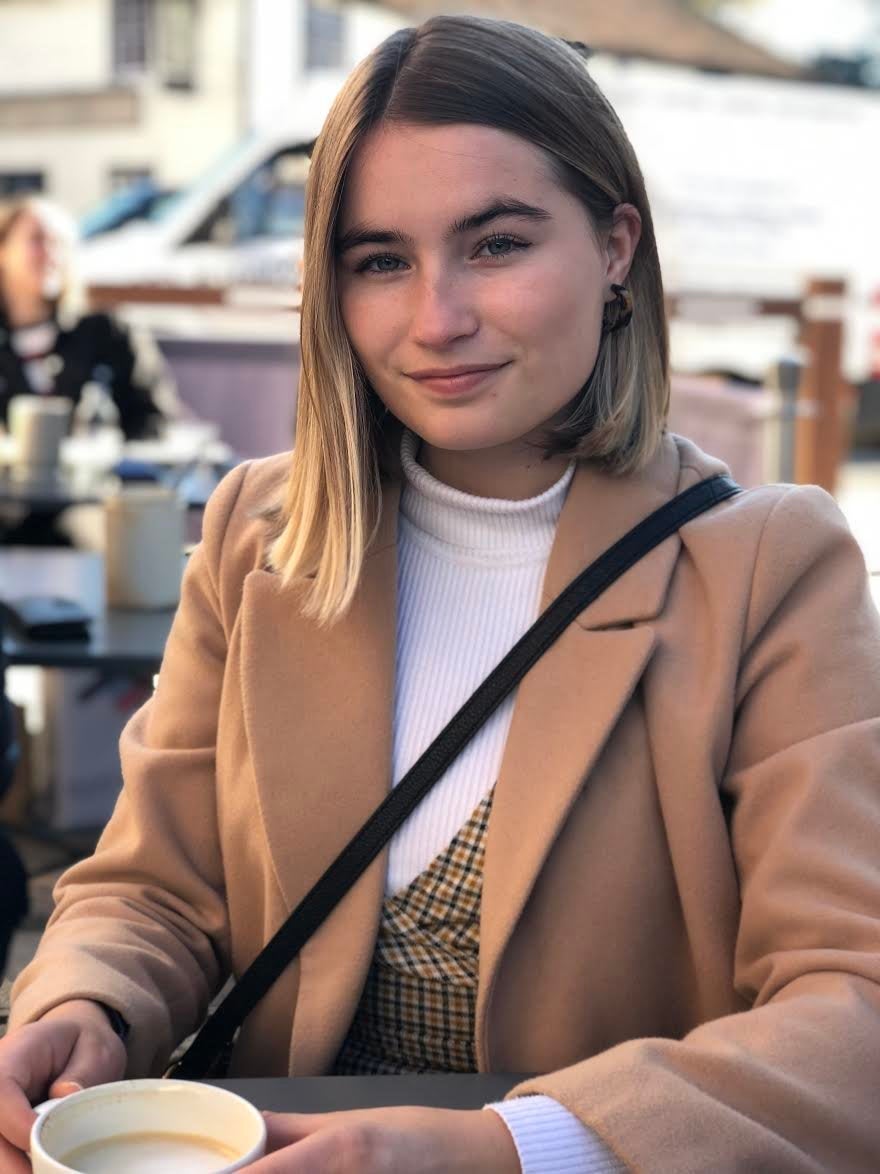 Rosalie Falla, 22, a journalist from the Channel Islands, was also sent dick pics while trying to work. During her training at City University, London, she tweeted a call-out to hear from residents in Islington who had switched energy company. One man replied asking her to send a direct message on Twitter to talk.
"It seemed fairly innocuous and from a local resident so I thought nothing of it," she says. "I asked – 'Hey, did you switch to [a new energy company]?' He replied, 'nope', which in retrospect seems hilarious, and then proceed to send me three different videos, one right after the other, of him masturbating and ejaculating."
Although Falla says initially she found it funny because she was surrounded by her friends, later on while walking alone to her flat – in Islington – she realised that she felt unsafe. "I became aware that this man lived in my area."
Thompson highlighted that the YouGov poll found men do largely understand that women find these images distressing. In fact, the figures for both genders around awareness were similar – around 20 per cent finding dick pics distressing and 17 per cent finding them threatening. "For me, what that says is there is an understanding there from both women and men that dick pics can be sent to harass," says Thompson, contrary to the assumption. she adds, "that it's just young people experiencing this and it's funny and silly and so on."
Thompson is "cautiously optimistic" about the results of the inquiry and believes its results are "spot-on", but is still wary that this has been going on for a long time without any attention. "This hasn't just been happening for a year or two, [but] probably since the start of the internet," she says.