As well as being packed full of hedonism, heart and heartbreak, It's A Sin is stuffed with 80s nostalgia.
The hit Channel 4 drama has transported viewers back in time, with many references to pop culture figures and oft-forgotten brands, as well as having a few Easter eggs thrown in for good measure.
But in case you aren't old enough to remember the 80s, or had too many tears in your eyes while watching to take everything in, here are the nostalgia hits you might have missed in the show...
1. Wicksy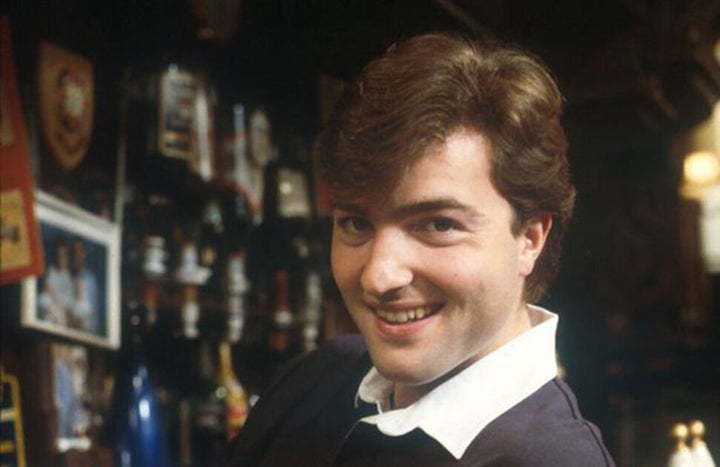 When Colin returned home to Wales, he and his mum were seen talking about "Wicksy" as they watched the TV, as she remarked what a "handsome boy" he was.
Simon "Wicksy" Wicks was a character in EastEnders, who was played by Nick Berry between 1985 and 1990. He was the son of Pat Butcher and was a bit of a lothario on the Square, famously having an affair with Ian Beale's first wife Cindy.
2. Ritchie's involvement in Doctor Who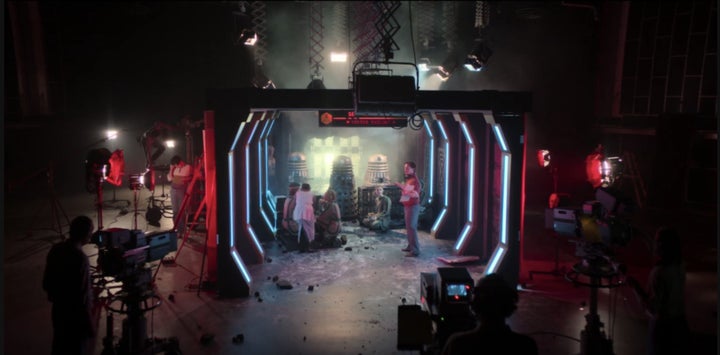 In episode four, we saw Ritchie make an appearance in a fictional 1988 episode of Doctor Who.
Not only was this a nod to It's A Sin writer Russell T Davies' role as an executive producer on the 2005 reboot of the sci-fi series, but it also served to pay tribute to late actor Dursley McLinden, who died from AIDS in 1995 at the age of 29.
Dursely appeared as Mike Smith in the 1988 episode of Doctor Who called Remembrance Of The Daleks, while Olly Alexander's character played Trooper Linden in a story called Regression Of The Daleks in It's A Sin.
Russell described the moment as "a little smile" towards Dursley, telling Doctor Who Magazine: "It's not me going, 'Hooray, let's get a few pages in Doctor Who Magazine'. It, literally, felt natural. I was really desperate to do it. It's a little smile towards Dursley, who I loved. I did it for Dursley."
Whovians might also be interested to know that the men operating the Daleks in the scene were Nicholas Pegg and Barnaby Edwards, who have operated the sci-fi villains numerous times in Doctor Who over the years.
3. Phillip Schofield and the broom cupboard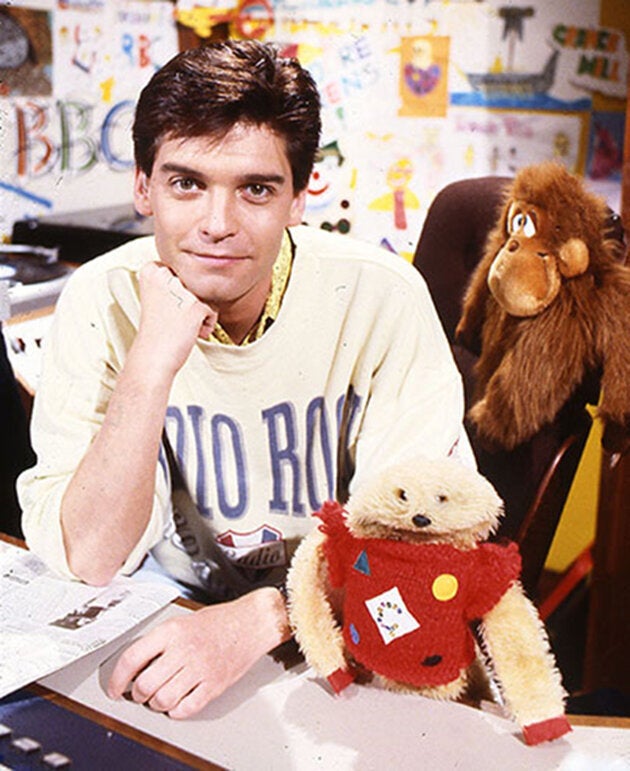 Long before Schofe was larking about with Holly Willoughby on This Morning, he was one of the faces of Children's BBC, hosting the links in between the shows in the famous "broom cupboard", which was actually a small TV studio at the BBC Television Centre in Wood Lane.
Phillip's mention in It's A Sin was strangely timed as it saw Donald and Ritchie discussing which celebrities they believed were gay. "I had a friend who worked in The Broom Cupboard, said he's at it like Billy-o," Donald said.
However, the scene was actually filmed before Phillip came out on live TV last February.
Writer Russell T Davies told Pink News: "When that was written and filmed we'd all presumed he was so straight that that line was no offence, because I was attacking gay men who always presume that the handsome man on television is gay."
4. Derek Jacobi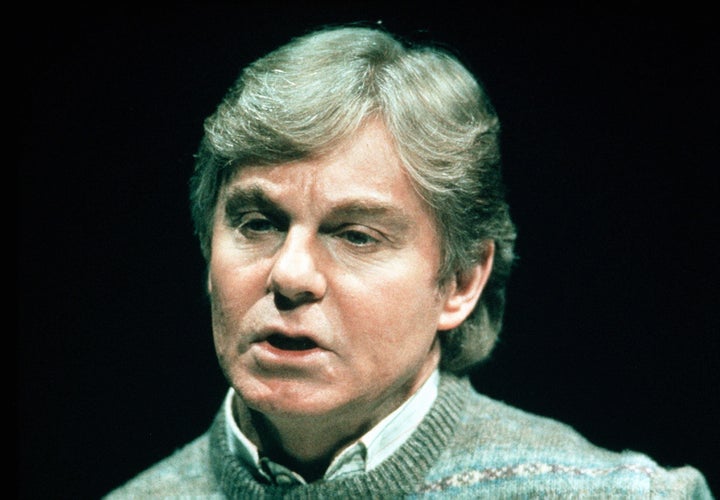 In the same conversation, Donald said he had another friend who "works at the National and says this one walks around with a boyfriend like it's not even a secret", before naming Derek Jacobi.
The pair then discussed how Derek would "never work again" if people found out, mirroring the concerns they had about being an out actor.
At the time, Derek did not discuss his sexuality publicly, but was in a relationship with Richard Clifford, who he met just after his first major TV role in the BBC's I, Claudius. They entered into a civil partnership in 2006.
5. The cost of a London flat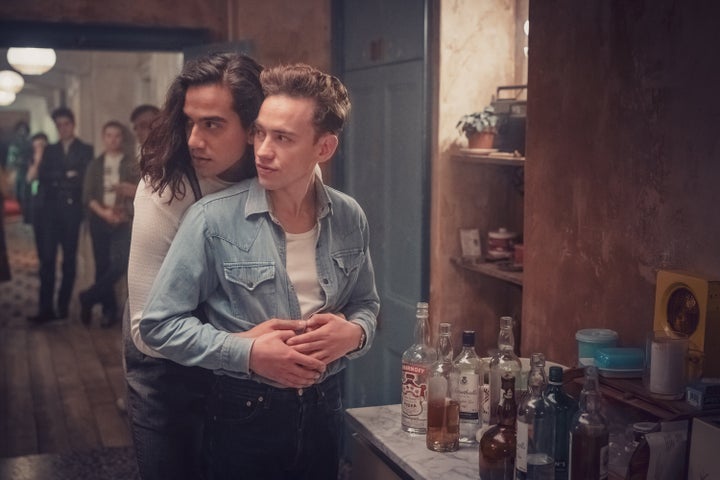 In scenes that undoubtedly made viewers from London wince, Ritchie and Jill bought their flat in the capital for just £42,000.
Admittedly, we need to take inflation into account, but still in today's money that's only £113,000. Imagine being able to secure any London property for that?!
6. Isla St Clair and Larry Grayson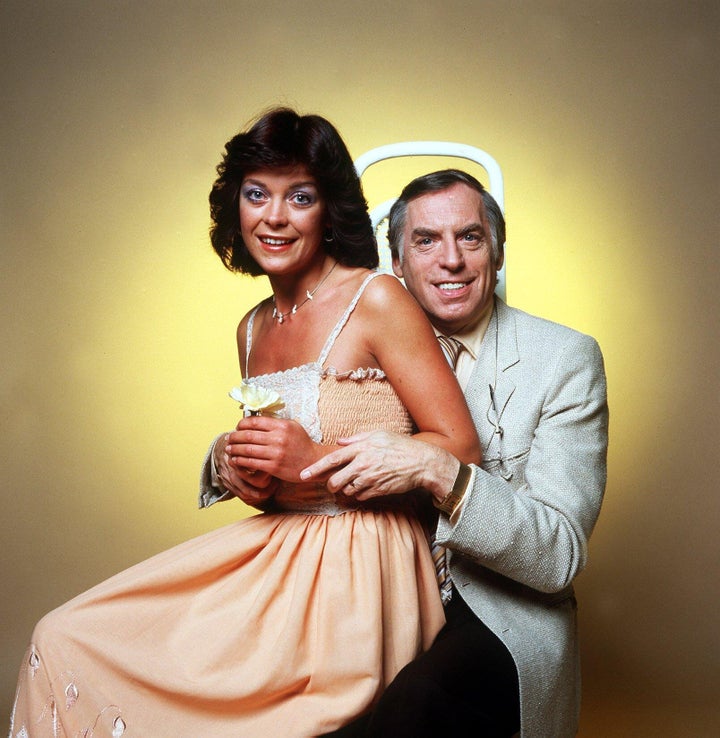 Colin referred to Ritchie's boyfriend Donald as Isla St Clair, who he said he reminded him of, with the others saying that made Ritchie "Larry Grayson".
Isla was actually one of the faces of Saturday night TV, working on The Generation Game alongside Larry – who took over from original host Bruce Forsyth – from 1978 to 81.
Isla was also known for appearing on The Saturday Show on ITV from 1982 to 84, while Larry continued hosting the Generation Game until 1982, and went on to present game show Sweethearts in 1987.
7. Strike It Lucky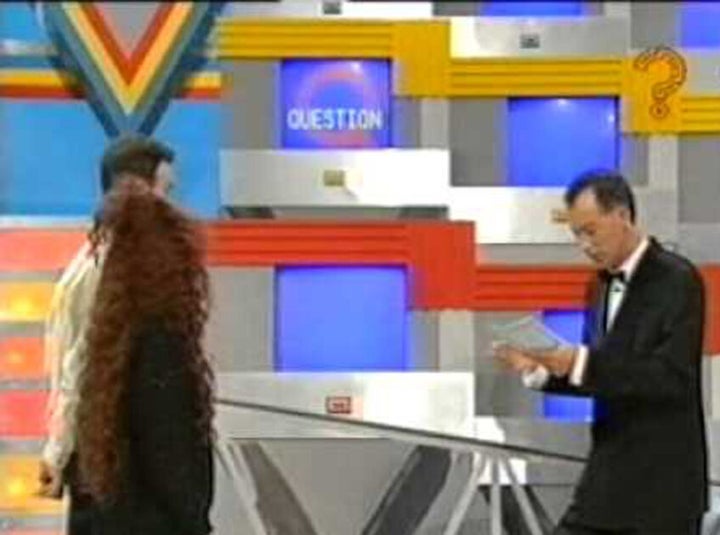 After the AIDS advert appeared on TV, Ritchie's parents turned the channel to an episode of Strike It Lucky, a game show hosted by entertainer Michael Barrymore. It was famed for its colourful contestants, who Barrymore would lark around with as they moved along a path lined with 10 television monitors to win cash and various prizes.
In the 80s, Barrymore's career was at its peak and he was one of the most popular and sought after TV personalities in the business, with Strike It Lucky being one of the most watched shows on the box.
During the 80s, Barrymore was privately struggling with his sexuality, and later publicly came out as gay in 1995.
8. Barry Manilow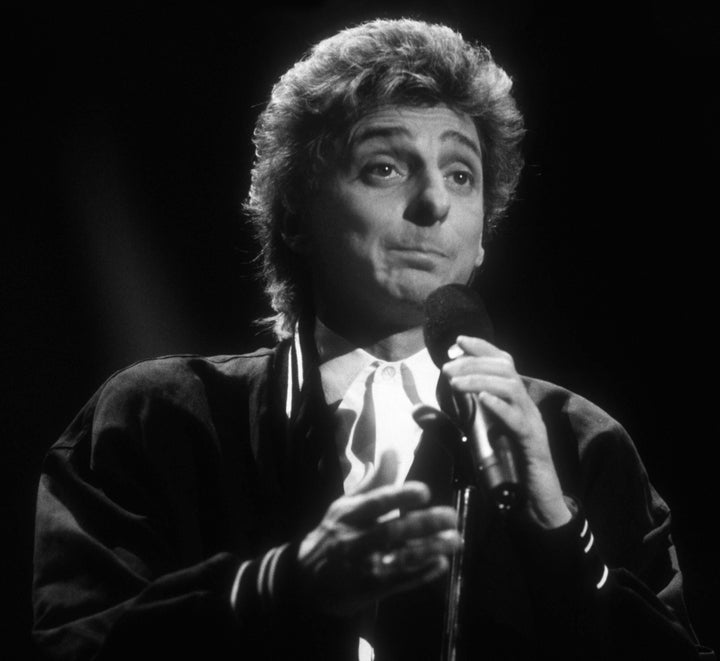 When Ritchie and Jill had finished performing in the Con Club in the Isle Of Wight, Ritchie's dad made a remark about Ritchie being the next Barry Manilow, adding: "We all know what people say about him."
Barry – famed for his hit Copa Cobannna – was the subject of rumours about his sexuality for many years prior to publicly coming out in 2017.
Much like Barrymore, Ritchie's mum remarked that she liked Barry Manilow, with her fandom of both closeted men standing in contrast to how she struggled to accept Ritchie when she found out he was gay.
9. Phone boxes and landlines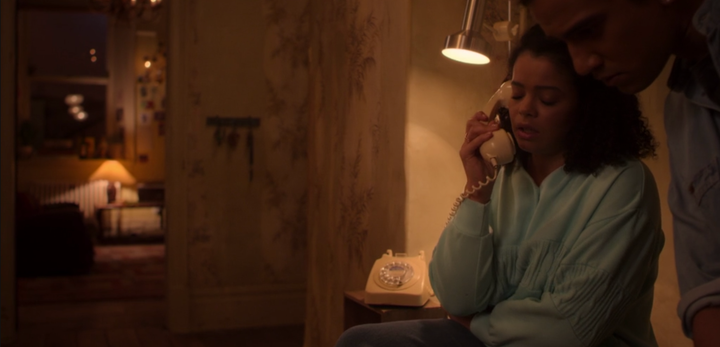 Sometimes it's hard to remember a life before mobile phones, but It's A Sin took us back to a time when we were reliant on the landline, and had to stand in the hallway to have a conversation, with everyone listening in.
Perhaps even more nostalgic was the idea of having to use a public phone box if you were out and about, or couldn't afford a landline like Ritchie and the gang.
10. Stretch Armstrong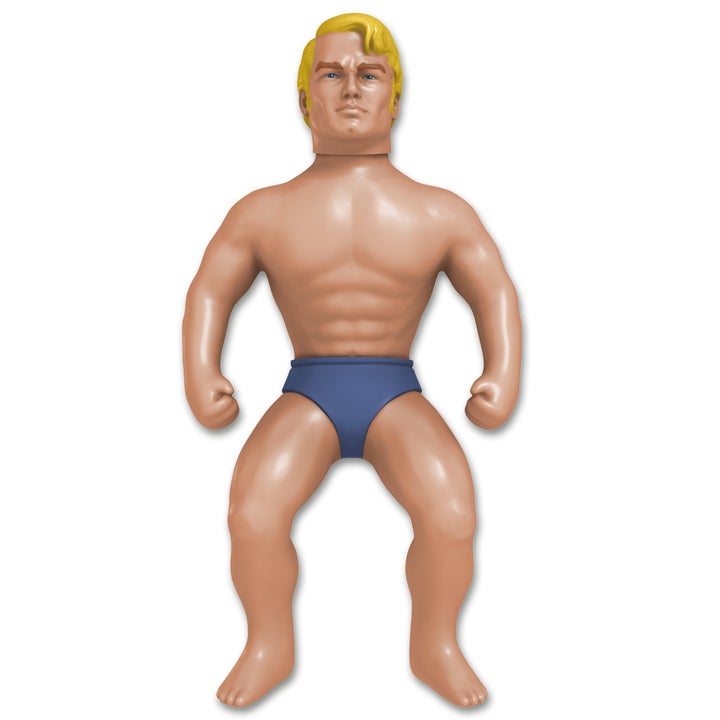 In It's A Sin, we saw Ritchie confess to having a crush on Stretch Armstrong, but if you were born after the late 90s, you might not have realised that he is actually a kid's toy.
It takes the form of a muscular man whose limbs you are able to stretch out to extremes, and was popular during the 70s, 80s and 90s.
11. Steve Austin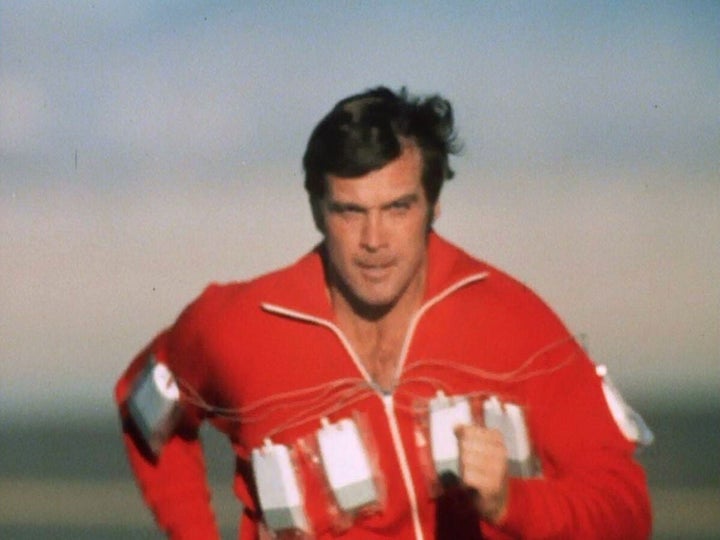 Steve Austin was also named as one of the other character's early crushes. He was a sci-fi action hero who featured in the US TV series The Six Million Dollar Man between 1974 and 78, played by actor Lee Majors.
He's not to be confused with the WWE wrestler of the same name.
12. Heaven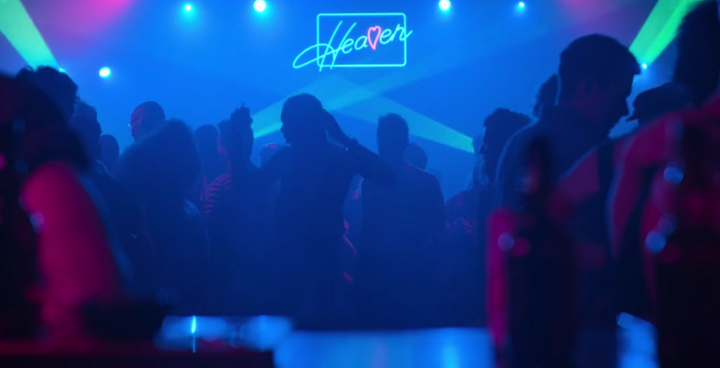 The gang were seen enjoying a night out at one of London's most iconic gay clubs, Heaven, with Donald also paying a visit in a later scene.
Housed in the arches beneath Charing Cross railway station, Heaven opened its doors in 1979 and quickly became closely associated with the LGBTQ scene.
It is still going today, and is home to the famous G-A-Y club night that was previously held at the now-demolished London Astoria near Tottenham Court Road.
13. Gladys Pugh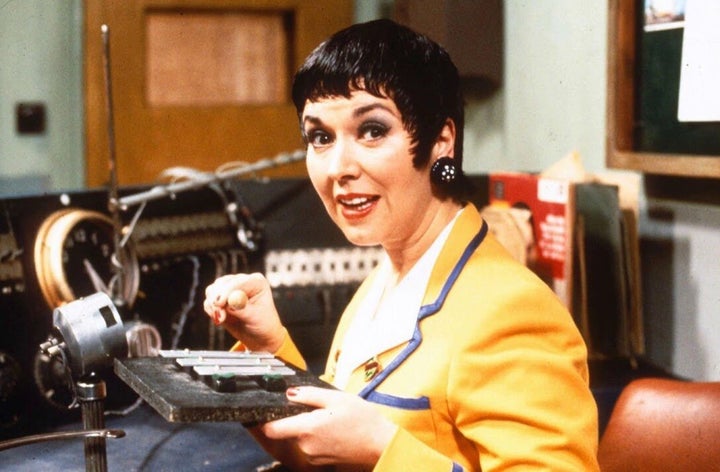 When Colin approached Roscoe about filling the spare room, he proclaimed "Girls! The rent's back down to 20 quid, Gladys Pugh's moving in!", and it soon became his nickname.
This is in reference to Ruth Madoc's character from the 80s BBC sitcom Hi-De-Hi!, which was set in a holiday camp in the 1950s.
In tannoy announcements, Gladys would regularly proclaim in her Welsh accent: "Hi-De-Hi, campers!"
14. Conductors on London buses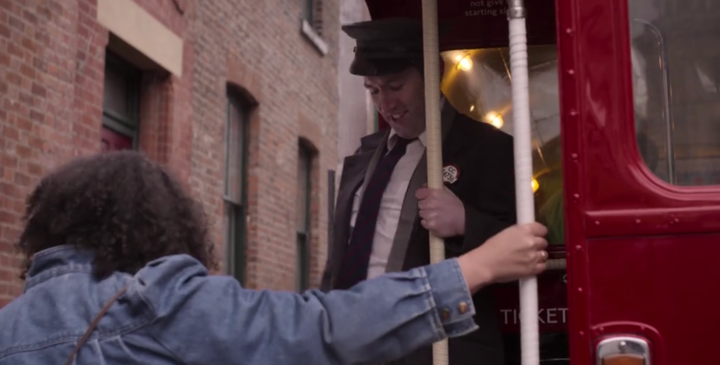 The group's friend Gloria worked as a London bus conductor on the classic Routemaster busses before he became too ill to work.
Bus conductors were phased out in the late 80s and early 90s, with the last conductor operation finally ceasing in the capital in 2005.
15. Juliet Bravo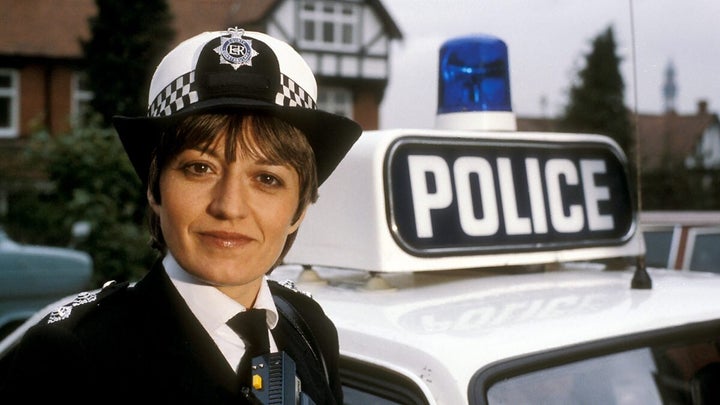 Juliet Bravo was seen on a TV in the background of a scene in the first episode.
It was a police drama starring Stephanie Turner that aired on the BBC between 1980 and 1985.
This reference was also an Easter egg for fans of Russell T Davies' previous Channel 4 drama Queer As Folk, as one character memorably spent all night chasing after someone who had every episode of Juliet Bravo on tape.
16. Queer As Folk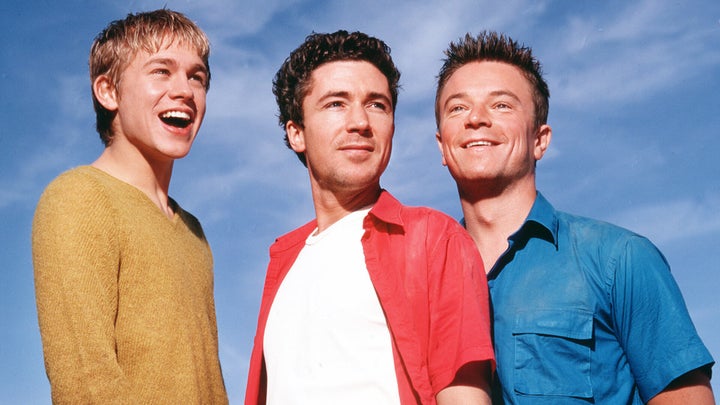 That wasn't the only nod to QAF though, as some viewers quickly spotted that some of the incidental music featured in It's A Sin sounded like an updated version of that used in the 1999 series.
17. The soundtrack
While we're on the topic of music, the soundtrack really should not have passed you by, but if it has, it's worth reiterating that it is absolutely incredible, featuring loads of classic songs from the 80s.
They include the likes of Sylvester's Do You Wanna Funk?, Kate Bush's Running Up That Hill, Orchestral Manoeuvres' Enola Gay, Bronksi Beat's Smalltown Boy, Joy Division's Love Will Tear Us Apart Again and Kelly Marie's Feels Like I'm In Love.
And if you can't get enough of the soundtrack, Channel 4 has helpfully compiled a Spotify playlist for you to listen to on repeat to your heart's content:
It's A Sin airs on Fridays at 9pm on Channel 4, with the whole series available to stream now on All4.