Six months ago, none of us could have anticipated how our lives would look now. But as the true scale of the Covid-19 pandemic becomes clearer, the uncertainty around what happens next is increasing.
The UK lockdown presents an exhausting list of unanswered questions: Will I be able to find toilet roll at the supermarket? Will my family be safe? When will testing happen? And how will we recover economically? The most destabilising of all, perhaps, is how long this will last – something no one can confidently answer.
Uncertainty causes extra stress and anxiety, says Rosie Weatherley, information manager at mental health charity Mind, so it's entirely understandable if you're struggling to deal with the unknown.
"We're bound to feel more worried than usual at the moment," she tells HuffPost UK. "The external environment is changing every day, which means for some of us, our usual coping strategies aren't working so well, because we don't know what we need to prepare ourselves for."
And, when we feel like this, it's common to picture the worst case scenario, says psychotherapist Lucy Beresford, as our imaginations scramble to fill those gaps in knowledge.
"The human brain leans towards certainty and clarity," she explains. "If we don't get it, we often make it up. This is how faulty thinking or making assumptions come about – but they don't always help us."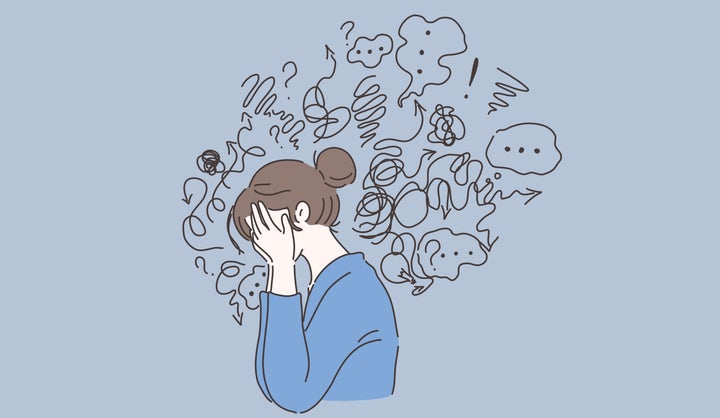 If unaddressed, uncertainty can cause us to experience helplessness and anxiety, Beresford adds. But there are things you can do to shift your reaction and learn to sit with it more peacefully.
The simple act of recognising that none of us are alone in this situation may make uncertainty less intimidating, says Weatherley. Making big and sudden adjustments to the way we live our lives is unsettling, but there is some comfort and reassurance to be gained from the fact we're all in this together, she says.
"Lots of people find it helpful to talk about how they're feeling, so we'd urge anyone struggling with their wellbeing to reach out to someone they trust – whether by text, email, phone or video call," she adds. "You're likely to find that some of the feelings you're experiencing are shared by others, and are a 'normal', rational response to the challenging situation we find ourselves in."
"There is some comfort and reassurance to be gained from the fact we're all in this together."
In times of uncertainty, it's understandable to want to find out what's going on, but the constant stream of information – and misinformation – available online can make you feel worse.
"Try to choose your sources of information carefully, only turning to reputable news sources," Weatherley suggests. "While it's useful to stay informed, if you're finding your mental health worsens as a result of exposure to the news, consider taking a break, or only checking for updates at certain points each day."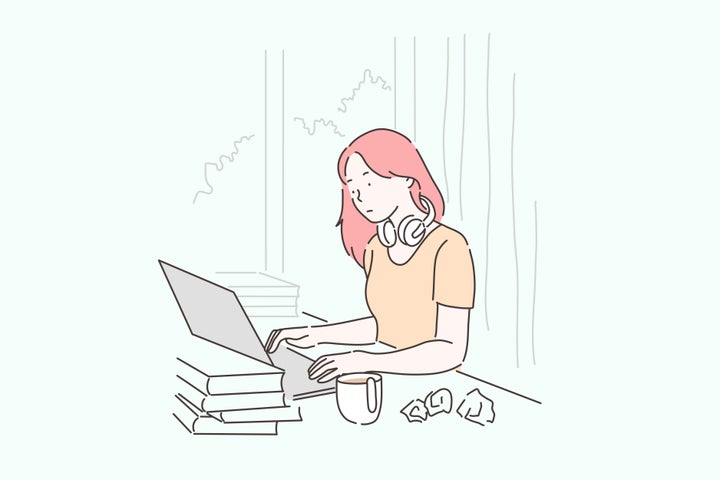 Focussing on what you can control, rather than what you can't, will also help, says Beresford.
If you do find yourself straying to 'worst case scenarios', try to distract yourself from these thoughts so they don't become too intrusive, or interfere with daily life. "Lots of people find apps helpful in managing mental health problems like anxiety and depression, as well as stress, but it's worth checking the price, user reviews and privacy policy before downloading one," says Weatherley.
"Things like physical exercise, meditation and mindfulness can also help."
Mind's website has information and support for anyone struggling with uncertainty or other negative feelings thrown up by the current situation. Its Infoline – available on 0300 123 3393, Monday-Friday, 9am-6pm – can also signpost to local sources of support.

Peer support networks like Mind's online community can also provide a safe, moderated platform for people aged 18 and above to discuss their problems and potential solutions with others going through similar experiences.
Useful websites and helplines:
Mind, open Monday to Friday, 9am-6pm on 0300 123 3393
Samaritans offers a listening service which is open 24 hours a day, on 116 123 (UK and ROI - this number is FREE to call and will not appear on your phone bill.)
The Mix is a free support service for people under 25. Call 0808 808 4994 or email: help@themix.org.uk
Rethink Mental Illness offers practical help through its advice line which can be reached on 0300 5000 927 (open Monday to Friday 10am-4pm). More info can be found on www.rethink.org.