England and Chelsea footballer Fran Kirby has told fans "it's okay to need to talk to someone" if you're struggling with your mental health, referring to her own experience of depression and anxiety after the death of her mother.
The striker, now 25, began to struggle with mental illness after her mum, Denise, died of a brain haemorrhage in 2008 and ended up taking some time away from the pitch to "work on [herself] as a person".
In a new UFEA documentary, the player, dubbed "mini-Messi" and often heralded as the best in the women's game, said the period had a lasting impact on her personality.
"Before my mum passed away I was a very extroverted person, I was very outgoing. I didn't care what people thought about me," she says in a preview shared exclusively with HuffPost UK.
"When my mum passed away I was very young, and I became very introverted and very quiet. I became very anxious about what people thought about me. I still to this day have those traits now – I don't think they have completely gone away."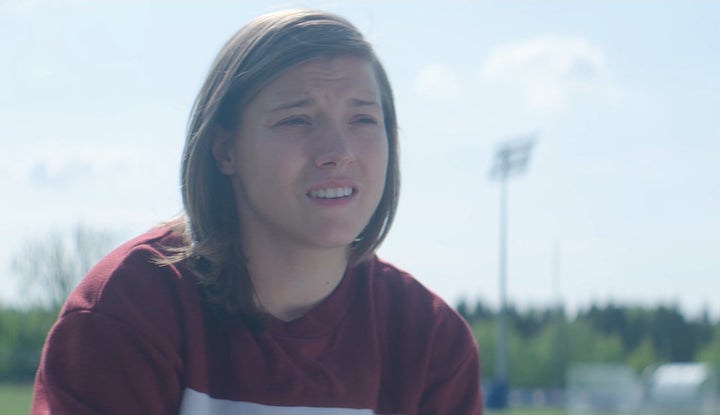 Kirby hung up her boots for four years following her mum's death, but rediscovered her love for the game after joining a local Sunday league team back in 2012.
"I just remember looking at myself one day and I just said: 'This isn't how you should live your life. You shouldn't feel miserable, you've got such an amazing opportunity,'" she says.
"I think I felt a bit selfish that I had stopped [playing], but obviously now looking back it was definitely the right time to do it and work on myself as a person."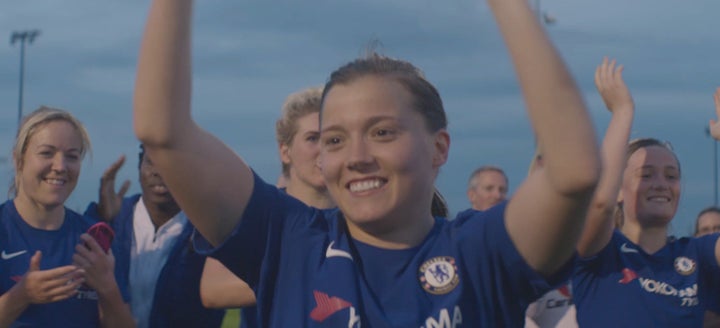 The documentary is part of a series titled 'Strong Is', produced by UEFA's Together #WePlayStrong campaign, which aims to encourage more girls and women to play football.
Elsewhere in the documentary, Kirby describes her late mum as "the biggest influencer" of her career.
"I would get home from school and she would make sure that she was home bang on five o'clock to make me pasta and take me to training," she recalls. "She'd wait there whether it was raining, sun, snow, everything, then bring me home. She'd get up in the mornings with me and sometimes drag me out of bed when I didn't want to go."
Kirby first spoke publicly about her experience of depression in 2014 and continues to call for an end to stigma surrounding mental illness.
"I think the more that people read about it in the media, they know that it's more open for them to talk about it to their friends, to their family or to someone who can help them," she says.
"I've accepted now that it's okay not to be okay. It is okay to be upset and it is okay to need to talk to someone. That's what I think I would emphasise to anyone, try to not shut yourself away, try to be open about it and don't think people are going to judge you because you cry about something – it's a normal part of life."