Jamie Margolin can't remember a time in her life when climate change wasn't a crisis. The signs were everywhere, from the disappearing sea life in the 16-year-old's hometown of Seattle, to the climate-related disasters in Colombia where her mother's family lives.
"When you're growing up with all this beautiful wildlife around you, it gives you a better idea of what you want to protect," said Margolin, who will start 11th grade this fall. "And also it's more painful when, for example, things go wrong, when you see that that habitat is being destroyed."
Margolin said she wanted to take action when she was younger, but avoided it because the problem was so terrifying. But Donald Trump's election spurred her to action.
"As young people, we find ourselves in this really awkward place in history where we are going to be alive for the worst effects of climate change, but we're not old enough to make the decisions right at that tipping point where they need to be made," she said.
She joined Plant-for-the-Planet, a youth initiative to fight the climate crisis. But Margolin had bigger plans. The 2017 Women's March on Washington, D.C., planted a seed in her mind for a similar youth march to end "business as usual on climate change," but she knew it would be a big undertaking.
Then the summer of 2017 happened ― the hottest and driest summer on record in Seattle, compounded by suffocating, smoke-filled air from wildfires throughout the region. Margolin also attended a summer leadership program at Princeton University and met teens from around the globe, including places already affected by rising sea levels like the Marshall Islands.
"I read that the Marshall Islands are sinking, but then suddenly [these students are] your friends, and they're like 'Yeah, my house got flooded the other day,' and I was like 'Oh, damn,'" said Margolin.
She decided to mobilize a youth climate march in Washington, D.C., on July 21, and along with three fellow teen co-founders, launched the organization Zero Hour to emphasize the urgency needed to act on climate change.
A diverse group of students is spearheading the march. They've created a platform shared exclusively with HuffPost that recognizes the environmental impact of climate change on marginalized communities such as indigenous, homeless, queer and trans people, communities of color, and people with disabilities.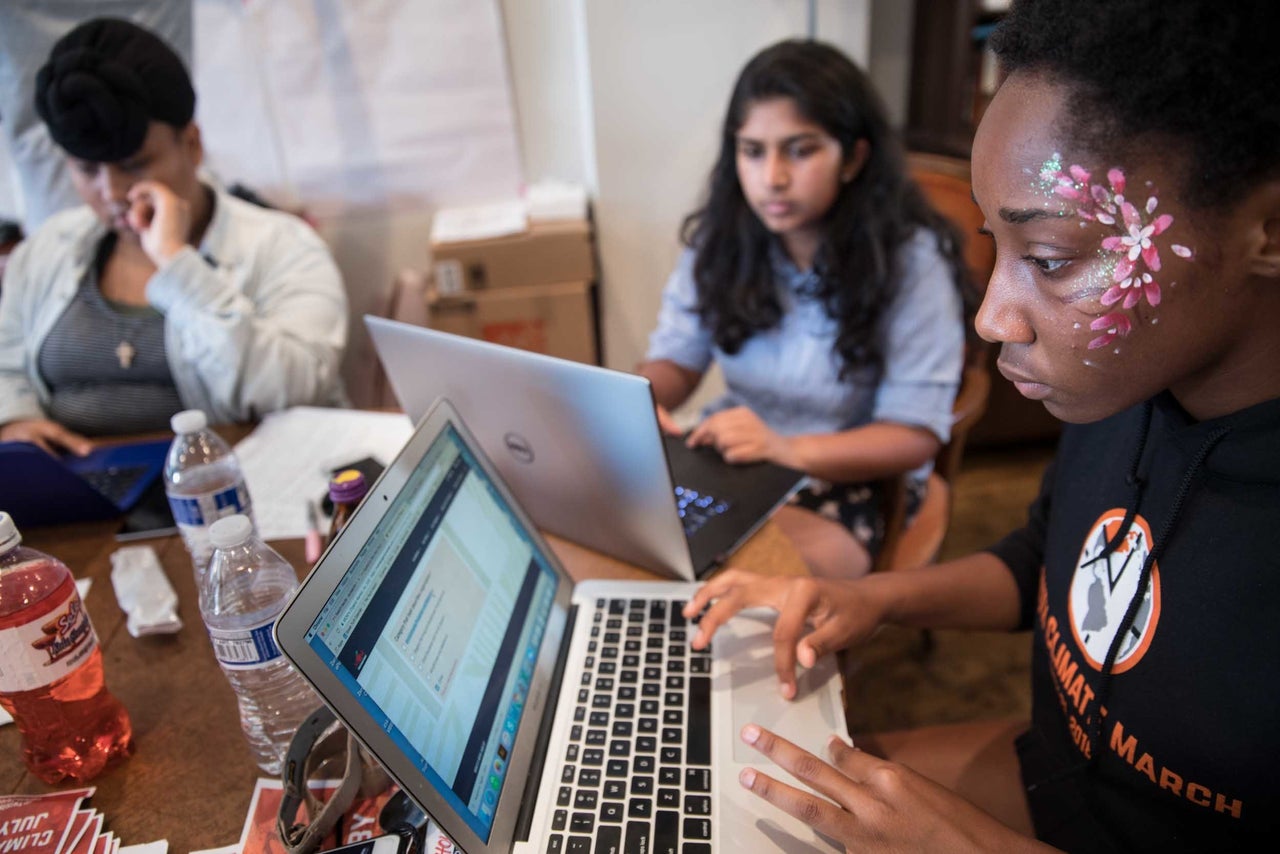 "You really can't fight for climate justice without fighting all of these other systems of oppression, because those systems of oppression are why we're here in the first place," said Margolin. More than 40 groups have endorsed the movement, including the global grassroots climate organization 350.org, which described the upcoming event as the largest youth-of-color-organized climate march in U.S. history.
"As the Trump administration disregards the dignity and human rights of young people and their families, we have a responsibility to stand with youth who are fighting to protect our collective future and prevent the worst impacts of climate change," said May Boeve, 350.org's executive director, in a statement announcing the endorsement last month.
High among the movement's principles is the goal of ensuring that youth voices are not just heard, but are at the center of the conversation around how climate change will be addressed. Youth have historically shifted culture toward progress, Zero Hour states in its principles.
"When you're young, you don't really have power, and you question the world around you," said Margolin. "You haven't been trained in most systems, and so you question what's being forced on you."
Zero Hour co-founder Nadia Nazar, of Baltimore, Maryland, said she thought she could wait until she was older to take action on climate change, but the more learned about issues like species extinction, the more she realized she couldn't wait.
"If one person can make a difference and if I could get my community to get on board and to become a global movement, then I could make a difference just like anyone else can," said Nazar, 16.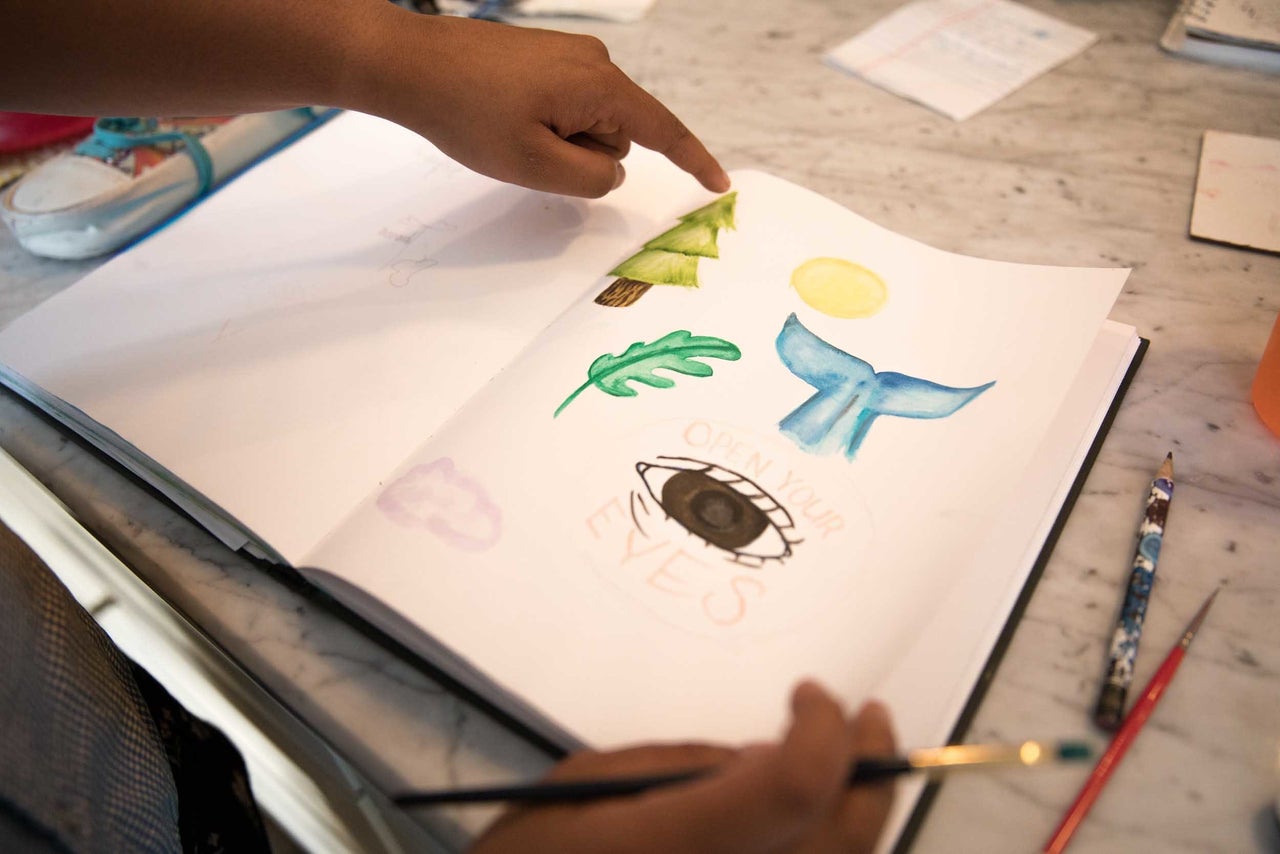 Nazar designed and sold T-shirts to raise $600 to help save endangered elephants, a symbolic cultural touchstone in India, where her family is from. She also organized and participated in clean-ups along the beaches and river shoreline in the Chesapeake Bay as part of the youth outreach work she does for Kairali of Baltimore, a cultural roots organization that connects immigrants from Kerala, India, her parent's home state.
Her firsthand encounters with the devastation that's laying waste to the sea animals in the bay led Nazar to conclude that her environmental activism couldn't wait.
"There's just so much death in the bay, and if the fish are dying, the fisherman can't fish and create their business and they lose their livelihood," said Nazar, who has grown up visiting and learning from the researchers at the Institute of Marine and Environmental Technology where her mom, a marine biologist, works. "The whole bay is just really polluted and not doing very well."
For Zero Hour, the July 21 march in Washington and accompanying sister marches across the country and world are just the beginning. The group's three-day event will include an art festival and a day dedicated to lobbying members of Congress to sign the Zero Pledge to take action to "meaningfully address the climate crisis and protect the future of the youth."
The students' platform — which, for example, calls for the elimination of all fossil fuel subsidies, as well as for taxing corporations that have historically emitted the most greenhouse gases — will also guide their actions long after the march is over.
The organizers see their work as an interconnected movement that's both global and local. They also plan to engage their local and state officials, and encourage residents to come up with climate solutions.
"There has to be revolution in, really, the way we live. You can't take down climate change without taking down rampant consumerism and all of these other oppressive systems," said Margolin. "It's more about the larger human change that has to happen. I always like to say that we're not just fighting climate change, we're fighting for human change."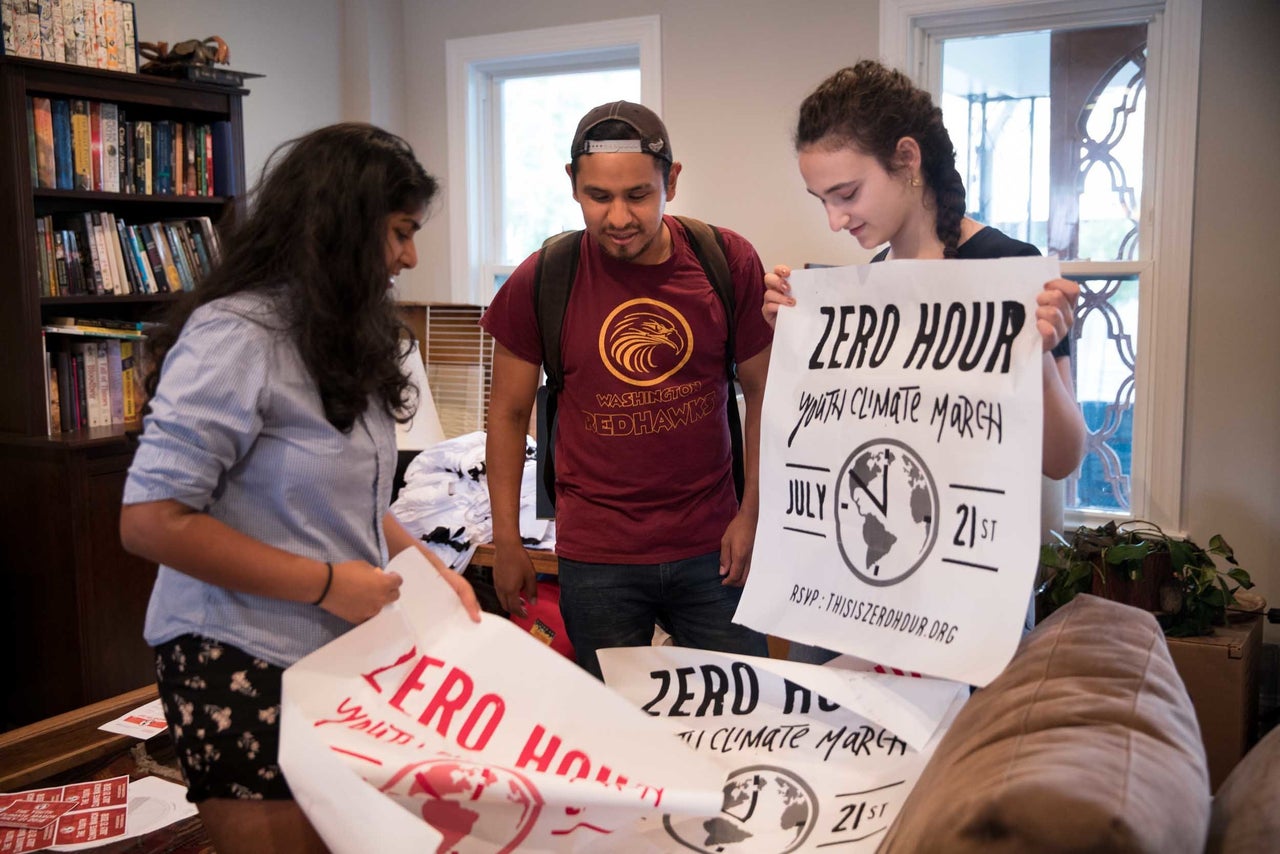 This includes upholding democracy and supporting voting rights, and challenging the power of the fossil industry, said Margolin, who is also part of a lawsuit the advocacy group Our Children's Trust filed against the Washington state government over climate change. Lawsuits can take time to wind through the court system, Margolin said, and Zero Hour doesn't want to limit the group's work to just one system.
"Kids are suing the government, we're marching, we're lobbying, we're just pretty much just getting down and just begging them: Can I not have a world that's totally falling apart?" said Margolin.
People often ask what she wants to do when she grows up, but making those decisions is tough when climate change is a factor in that future, said Margolin.
"Everything is on the line, so it's very hard to plan your future assuming that everything is going to be the same when you know it's not," she said. "It's really scary, especially for a young person who is looking into what I want to do with my life … I just want to have a world to grow up in where I can live my life and not have to worry about such existential fears."
Related