A girl who lost both her arms and legs to meningitis is jumping for joy after winning her category in a national trampolining competition.
Izzy Weall, now 12, was admitted to hospital after she collapsed at school six years ago.
Izzy's parents, Oliver Weall and Catherine Lloyd, both 42, were warned she had just hours to live after she suffered a heart attack and multiple organ failure.
She was diagnosed with bacterial meningitis and surgeons had to amputate both her arms and legs.
Her parents thought she would never walk again, but their determined daughter soon got used to her prosethetics and she has now stunned medics and her family by winning a trophy for her category in the trampolining competition.
"It's really exciting to have won and it took a while to sink in," Izzy said. "It was an amazing day. I had so much fun performing in front of everyone."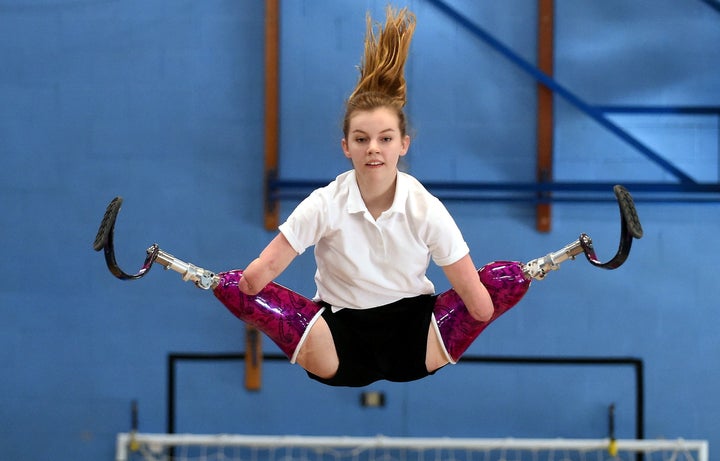 Izzy was given just hours to live when she was struck down with meningitis at school in September 2010.
"It was so quick," said Lloyd. "She went to school that day and she got sent home ill at 11am.
"We called an ambulance at 8.30pm and she was taken to Derby Hospital.
"She was then transferred to Nottingham Hospital, and her heart actually stopped in the ambulance. She had total organ failure and we were told she would die.
"But somehow she survived. She was in hospital for two months after that and was in a wheelchair for eight months.
"We were sure she would never walk, but she was so determined. When she was given her legs she got straight up and started walking right away.
"Now she doesn't need her wheelchair at all."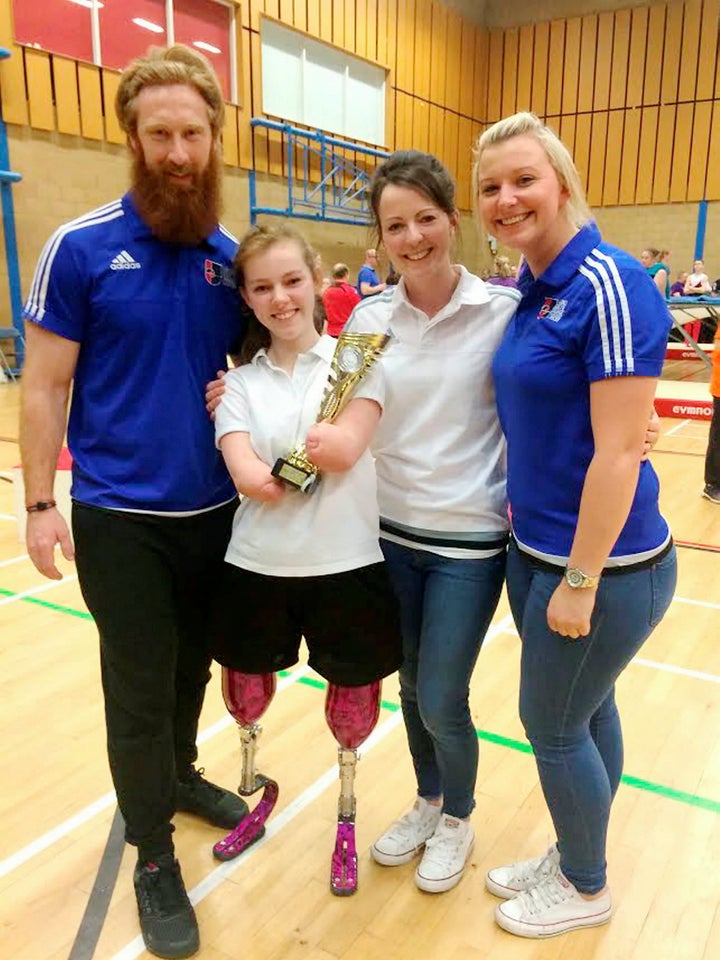 Izzy took her first steps on prosthetic limbs in August 2011.
Her mum said she started trampolining just because her friends were doing it, and she wanted to go along.
"She doesn't see herself as disabled and wants to do everything they do," said Lloyd.
"She wasn't sure if she'd be able to do it, but luckily her teacher was amazing with her and got her doing routines.
"Izzy goes after school once a week, then practices her moves in the garden on our trampoline."
Izzy recently took part in the National Trampolining Competition, which accepts competetiors from schools across the country.
She came top in the Disability Category Two Novice competition, which was open to performers with a physical disability.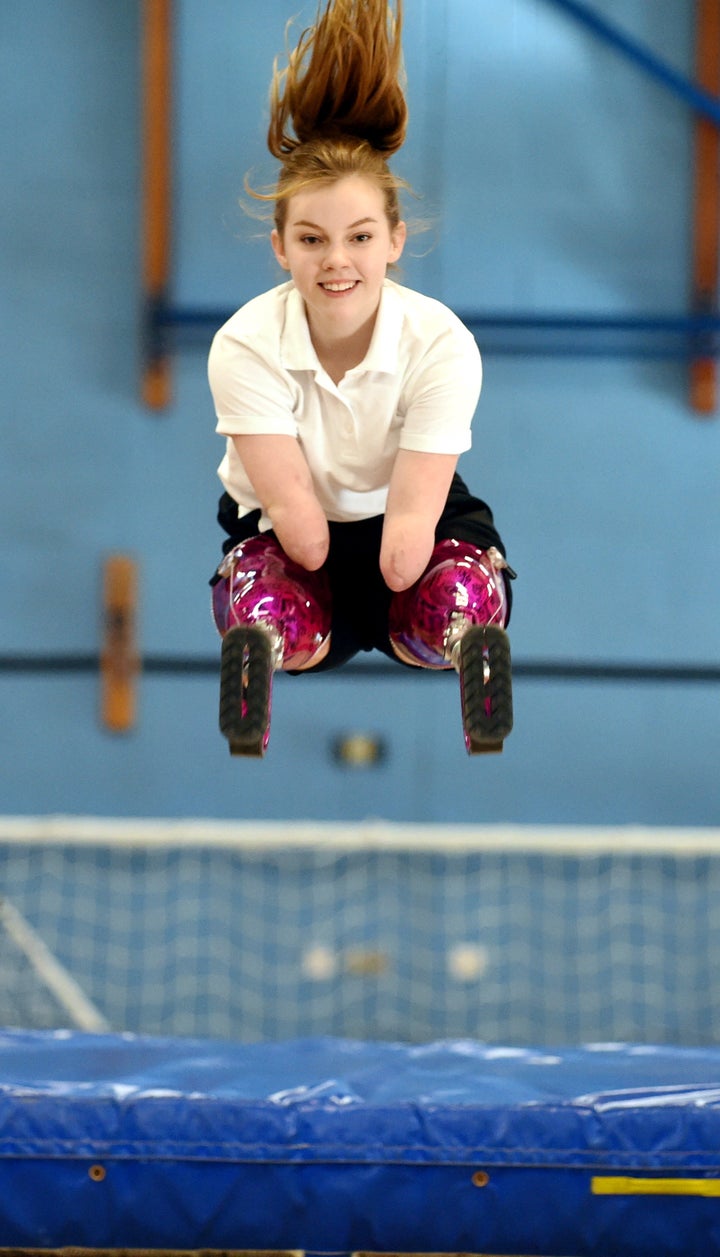 "It's incredible how well she's done so quickly, we don't know if there are any international competitions but she's going to just keep going with it," added her mum.
"I'm so pleased, I'm very proud of her. Izzy has her trophies all lined up on the windowsill."
Izzy added: "I'd always liked the idea of trampolining and I really enjoyed it so continued to go.
"You should always give something you want to do a go, you can't just sit down and think 'what if I can, what if I can't' you have to try it out."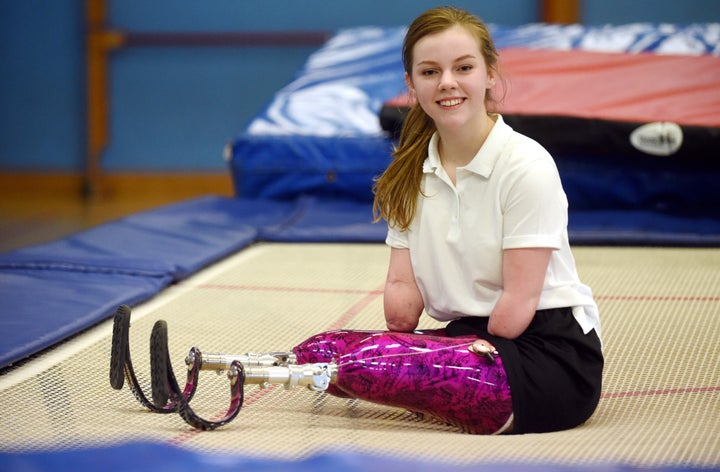 Izzy's PE teacher Nicole Haigh said: "This is an amazing success for Izzy who does trampolining every week at the college.
"She was very nervous but managed to hold it together to do the two best routines I have ever seen her do.
"She put a full twist on at the end which is extremely difficult for her but she managed to complete the full 360 degree turn.
"We're all incredibly proud of Izzy and I admit I cried when it was clear she had won.
"She is an amazing athlete whose determination and talent have been rightly recognised by this success."
Before You Go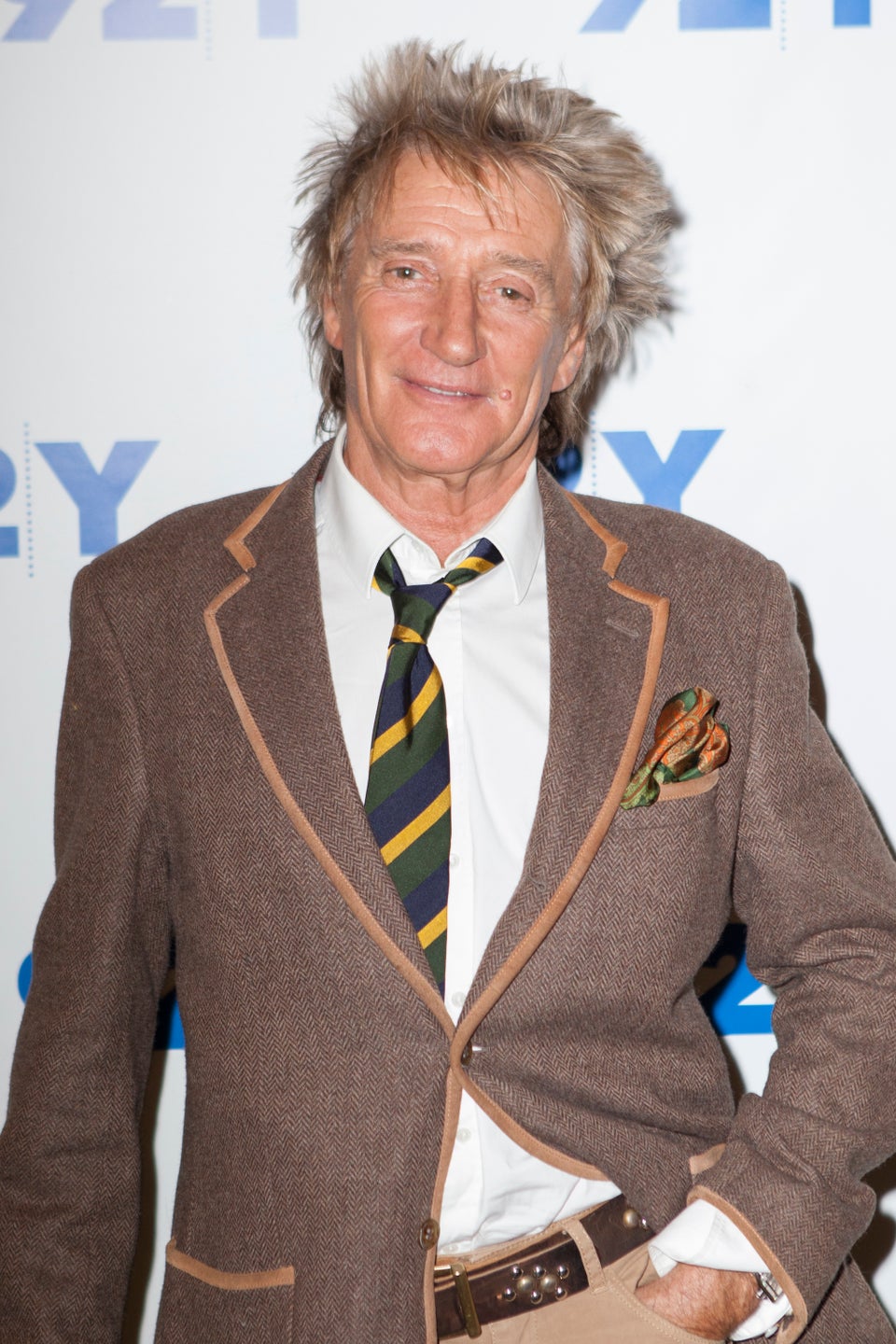 Celebrity Parents With The Most Children