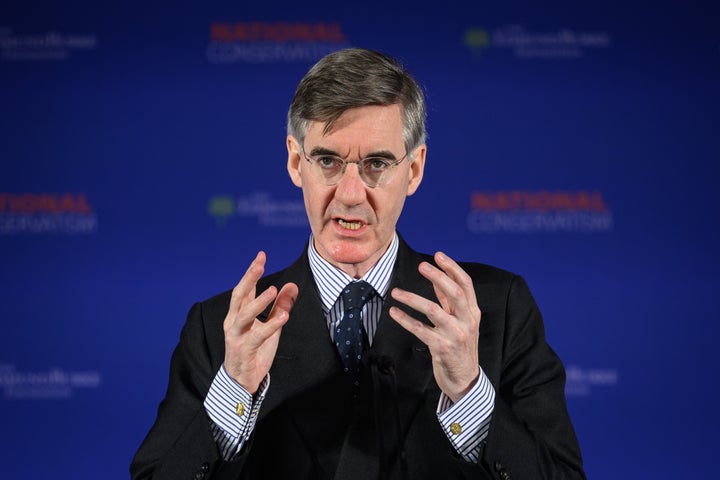 Jacob Rees-Mogg has said the Conservatives voter ID was an attempt at "gerrymandering" elections that backfired.
Voters were required for the first time at the local elections on May 4 to show photo ID in order to collect their ballot paper.
The government argued it was necessary to prevent voter fraud, despite it not being a widespread problem.
Speaking at the National Conservatism conference in Westminster on Monday, Rees-Mogg said: "Parties that try and gerrymander end up finding their clever scheme comes back to bite them, as dare I say we found by insisting on voter ID for elections.
"We found the people who didn't have ID were elderly and they by and large voted Conservative.
The former Tory cabinet minister added: "So we made it hard for our own voters and we upset a system that worked perfectly well."
The new law was proposed and made its way through parliament while Rees-Mogg was serving in the government.
An analysis released today showed thousands of voters were turned away from polling stations for not having the correct identification, and that hundreds of them never returned.
Rees-Mogg made the comments in reference to reports that the Labour Party is considering plans to allow EU citizens to vote in general elections