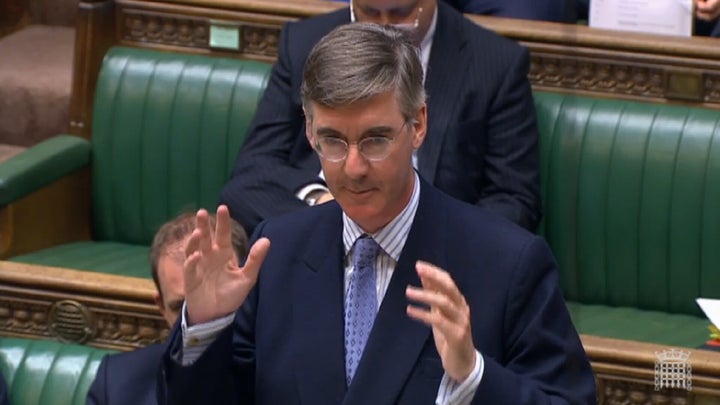 Jacob Rees-Mogg has defended the decision not to suspend parliament amid the coronavirus outbreak and said the advice he had been given was to "open the windows".
A Cabinet minister, who has not been named, is also reported to be self-isolating while awaiting a test result after coming into contact with health minister Nadine Dorries.
Dorries is self-isolating at home after being diagnosed with the illness.
Rees-Mogg, the leader of the Commons, told MPs on Thursday morning, parliament should follow the same advice as was being given to the country.
He said MPs could not make a "special case" for themselves. "To make major changes to the way we operate would not be the right response," he said.
Rees-Mogg said a medical expert who had toured parliament with him had concluded the division lobbies, the narrow corridors through which MPs walk to vote, were not "high risk".
He added the only extra measures he had been advised to take was "open the windows because flow of air would be beneficial".
It comes after eight people with Covid-19 were confirmed to have died in the UK, while the total number of positive cases rose to 460.
Boris Johnson is expected to move to the delay phase of tackling the UK spread of Covid-19 as Ireland announced the closure of schools and tourist attractions.
Johnson is holding an emergency Cobra meeting where ministers are expected to agree to move into the "delay" stage of the process.
Moving to delay would mean social distancing measures could be brought in, such as restricting public gatherings and issuing more widespread advice to stay at home.