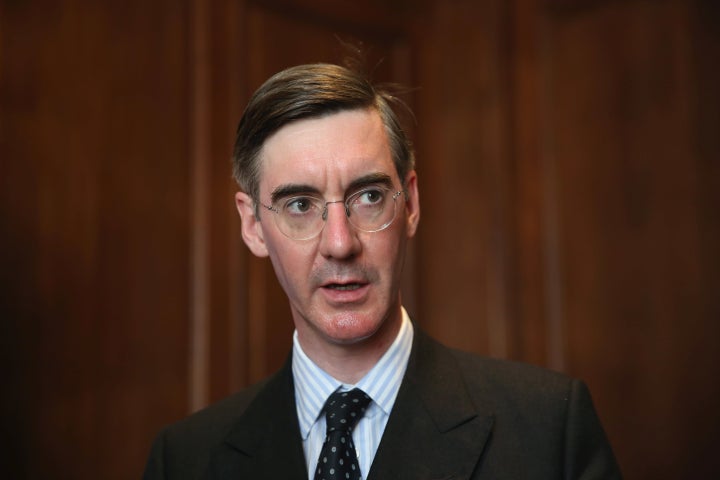 Jacob Rees-Mogg told a fringe event that Britain should "go for a hard white and a runny yolk" on Brexit negotiations.
He went on to explain the "hard white" part stood for "absolute clarity we are leaving - no European court, no European law, control of our borders, out of the single market..", and the runny yolk stood for being "as generous in the negotiations as possible".
Some of those who campaigned for Leave have been trying to change the term "hard Brexit" - meaning a deal which would restrict freedom of movement and involve leaving the single market - saying it sounds harsh.
"I do rather agree we should avoid hard and soft as that is devised by the Remainers to look as if hard is bad", said Rees-Mogg.
During the fringe, run by the Taxpayers' Alliance, there was also a brief wrangle over who had coined various "hard Brexit" alternatives, with political blogger Paul Staines saying he had come up with "clear Brexit", and Tom Harris at the Taxpayers' Alliance claiming "clean Brexit".
Rees-Mogg warmed to the food theme as the panel went on, talking about the "lunatic chocolate biscuit" tax, which a post-Brexit Britain could be free of, and saying that in negotiations the government shouldn't "fuss over trifles".
Earlier in the conference Welsh Tory leader Andrew Davis confused audiences in a speech when he claimed that Brexit meant breakfast.
Popular in the Community