James McAvoy has donated £275,000 to a campaign to provide protective equipment for frontline NHS staff as they treat patients amid the coronavirus pandemic.
The X-Men star made an initial payment of £25,000 on Saturday, before doctors publicly shared their plan to buy personal protective equipment (PPE) from a verified supplier.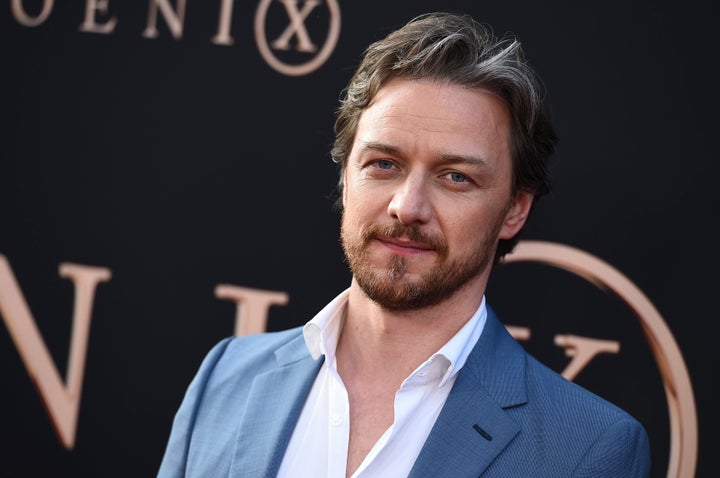 Dr Salaj Masand, one of the initiatives' founders, told the Evening Standard: "It was a complete surprise, we didn't reach out to any celebrities - the crowdfunding company just pointed out that he had made a donation.
"We're all speechless and it's absolutely humbling that not only him but members of the public trusted us to deliver what we said we would."
Speaking about his decision to donate on Monday's Good Morning Britain, James said: "You can't take it with you, which is something people have said for as long as we've been making money, but we might not be taking it with us sooner rather than later.
"One of the incredible things that's happening right now across the world is we are prioritising our health service, our care for the elderly, we are looking inwards, we are spending time with our families – there are weird positives to come out of this new reality we find ourselves in, but one of the massive things is we're all coming together regardless of financial status, birthright status. We're all in the exact same boat.
"If you've got £10 to give, great, if you've got £275,000 to give, then great. Everything helps… We value the NHS so much."
So far, the four doctors who launched the campaign have raised nearly £850,000 for PPE, as of Monday morning.
They had initially hoped to raise £200,000, but later increased their target to £900,000 following the "phenomenal outpouring of support".
They wrote on the crowdfunding page: "Unfortunately, current hospital supplies are not sufficient and while we are reassured the government is doing everything it can, healthcare workers on the frontline are risking themselves daily without adequate protection to care for sick patients.
"Healthcare workers on the frontline without PPE (personal protective equipment) is the equivalent of going to war without armour and protection."
As well as the donation, James also made a video in support of the campaign.
He said: "NHS staff are heroes. We must do all that we can to protect them, support them and thank them.
"Nurses and doctors have described a lack of personal protective equipment.
"Caring for people with Covid-19 without access to proper masks, goggles, gowns and gloves puts themselves and others at risk.
"That's why I'm supporting the efforts of four NHS doctors … to plug this urgent gap….Thank you NHS."