James O'Brien has hit out at Kelvin MacKenzie, branding the former Sun editor's infamous front page on the Hillsborough disaster "so despicable that frankly he should never have been employed again".
The LBC host said it was "absolutely unbelievable" that MacKenzie was kept on as a columnist after his claims Liverpool fans' hooliganism contributed to the death of 96 people were debunked.
"The massive majority of ordinary journalists... don't deserve to lose their jobs because of the actions 27 years ago of a disgraced individual editor," O'Brien ranted.
"A man whose conduct that day was so despicable that frankly he should never have been employed again, let alone elevated subsequently and rewarded today with another column. He still has a column in The Sun, Kelvin MacKenzie - absolutely unbelievable."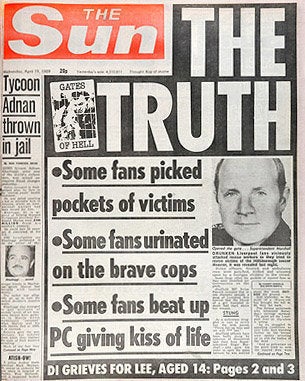 "Six months ago, Kelvin MacKenzie was still joking about it in his column about how he could be Lord MacKenzie of Anfield if it was true that George Osborne was putting gongs up for sale. Oh, that's hilarious yeah. Hilarious. 96 dead people. Families still grieving.
"What better butt of a joke could there be for a newspaper columnist, secure in the knowledge that he enjoys the protection of his proprietor to such a degree that he can commit the foulest calumny, the most disgusting and disgraceful of lies and effectively - for all the mealy-mouthed apologies he may have issued when backed into a corner like a cornered rat - he can still be joking about it in print in that newspaper."
O'Brien continued, chastising the paper for its coverage of the Hillsborough inquest's ruling that bought an end to a bitter 27-year struggle for justice, which was consigned to pages seven and eight and a leader column.
"This is Britain and this is the 21st century," O'Brien said. "The newspaper that claims credit for selecting Prime Ministers, the newspaper that still sells more than any in the land.
"The newspaper that I probably compromised myself professionally by criticising in any way whatsoever. A newspaper in which Kelvin MacKenzie has called for me not to have this job.
"It goes to print on a day like today without mentioning the story on its front page. That is the most perfect illustration of the contempt in which that class of people hold the truth and you."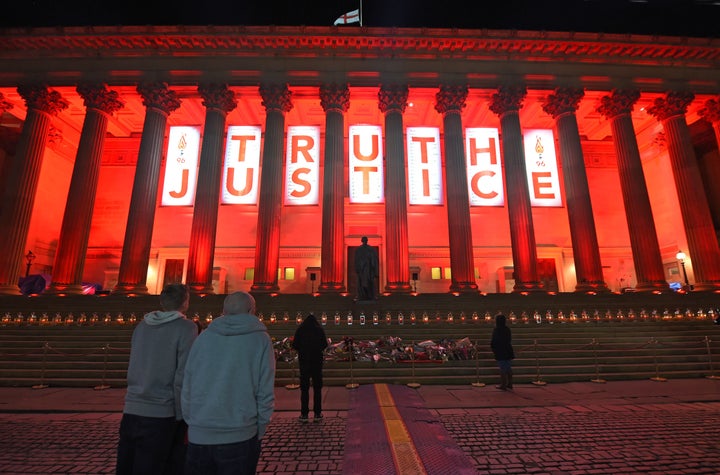 "It's been an absolute disgrace what the police have done in South Yorkshire these last 27 years.
"I feel desperate for the families and I also feel that in some strange way that I got caught up in it. I feel terrible for them."
The former Sun editor also defended his controversial 1989 front page, saying: "Everybody got sent this agency story, I printed it in that way but honestly the way it affected those families is a disgrace - I'm delighted for the families."
Related