Jamie, currently on the big screen in wartime drama 'Anthropoid', tells HuffPostUK writer Allan Cubitt caught him unawares.
He says: "I know Allan very well, he's a great friend of mine, he tells me everything, and yet I didn't have a clue this was happening. It's quite something.
"I was as surprised as I hope the audience will be. Spector still has a very influential role in terms of what happens."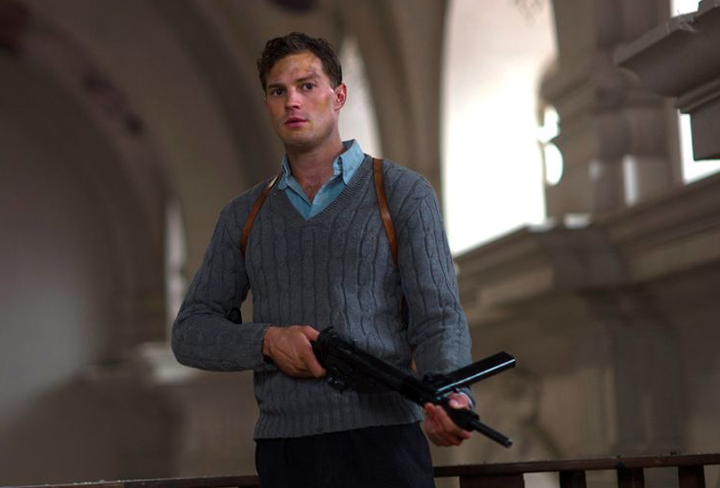 Before Paul Spector's return, Jamie stars alongside 'Peaky Blinders' star Cillian Murphy in 'Anthropoid', telling the true story of a courageous operation by Czech soldiers to assassinate Nazi Reinhard Heydrich. Jamie plays Jan Kubis, in thrall to his mentor comrade, Cillian's Jozef Gabcik, and the actor reveals how important it was to play someone so different from Paul Spector and his other defining role Christian Grey.
He says: "It was refreshing to play someone that was vulnerable, I feel like I haven't really explored that in my career yet. It was nice to play someone who doesn't express absolute belief and control in all his actions. I've personally found that far more relatable to the person I am than some of these other characters I've played.
"I couldn't wait for the chance to show that side of myself, because it sits more comfortably within me. I'm not a hugely confident person, I don't feel that assured of myself in many ways.
"When I met '(director) Sean Ellis, we talked about 'The Fall', and he said, 'basically I need Jan to be the total opposite of that man.'
"That really intrigued and excited me, on a personal level, someone I could identify with more than these other people I've played."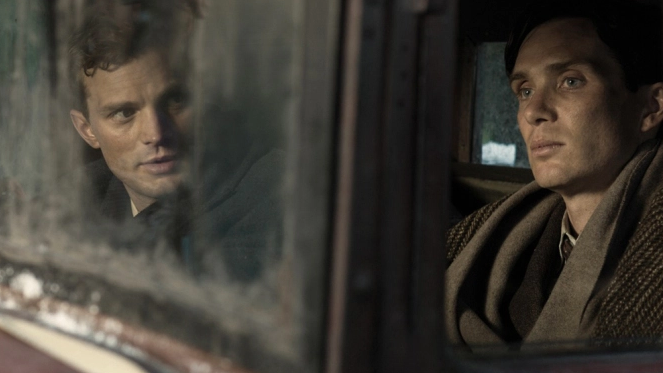 Jamie's role in 'The Fall' and, soon after, the '50 Shades' films, have made him a global screen face almost overnight. He speaks, impressively humbly, of "the options that immediately come your way after something like that, the people you couldn't get in the room with suddenly taking notice, giving you opportunities. That changed for me overnight".
So what's next? He shakes his head.
"There's no plan. It's great to have the element of choice. I've always admired Cillian's career in terms of how he's able to balance franchises with independent film, with Irish film, with TV and theatre. If you're in a position as an actor to do that, that excites me so much to grasp at all those different mediums.
"I couldn't just be one of those action men, chasing over f***ing baddies again and again and again. That's my only plan, not to be repetitive."
'Anthropoid' is in cinemas now. Watch the trailer below: