Jamie Oliver reassured a room full of mum and dad bloggers that "we're all in this together" as they discussed the things they feel guilty about as parents.
The celebrity chef and soon-to-be dad-of-five guest edited The Huffington Post UK on Friday 15 July 2016 to highlight how parents and children can thrive in today's society.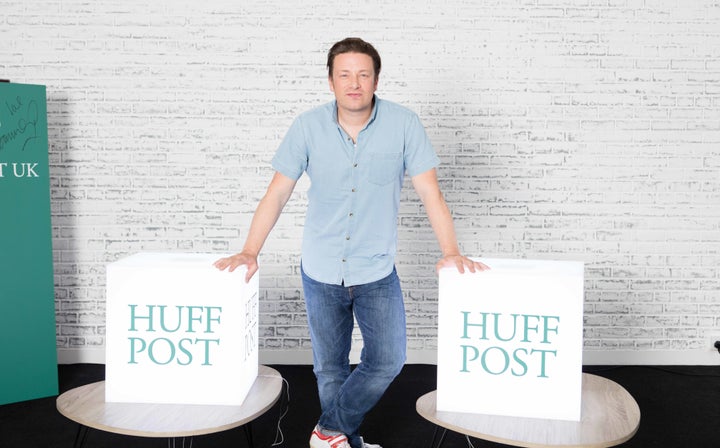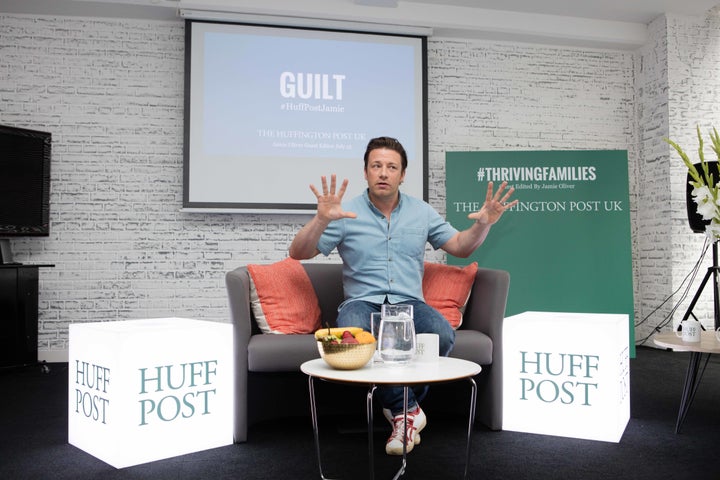 Oliver kicked off HuffPost UK's summer initiative, Thriving Families, which focuses on parent wellbeing, healthy eating, friendships and navigating the landscape of modern parenting beyond the 2.4.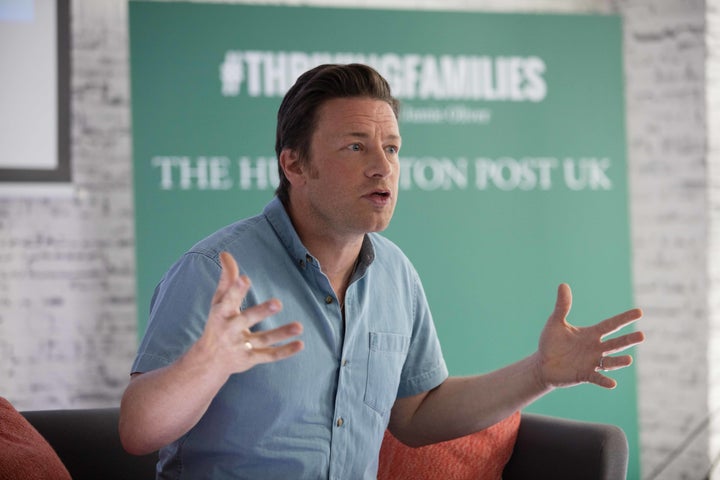 Nearly a fifth (18%) of parents have lied about what they cook their children, with nearly one in ten (8%) saying they lied because they knew they should be cooking healthier meals
Oliver commissioned content for the site that aimed to raise awareness around the importance of healthy living and children's diets.
Another article delved into the minds of picky eaters, where psychologists put forward their research into why and how children can be so fussy.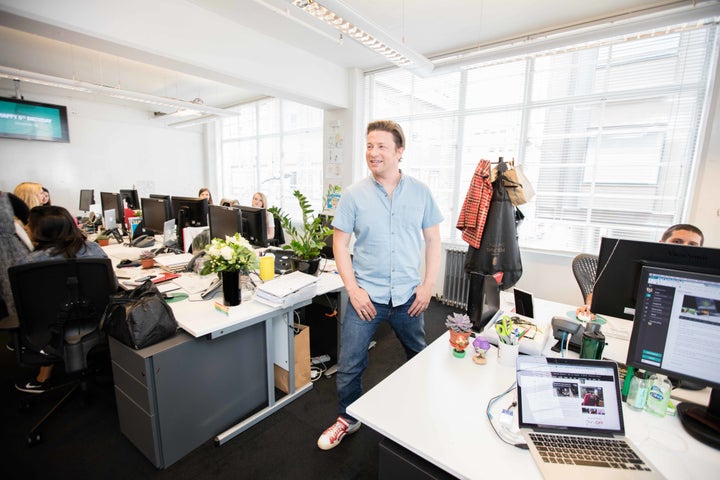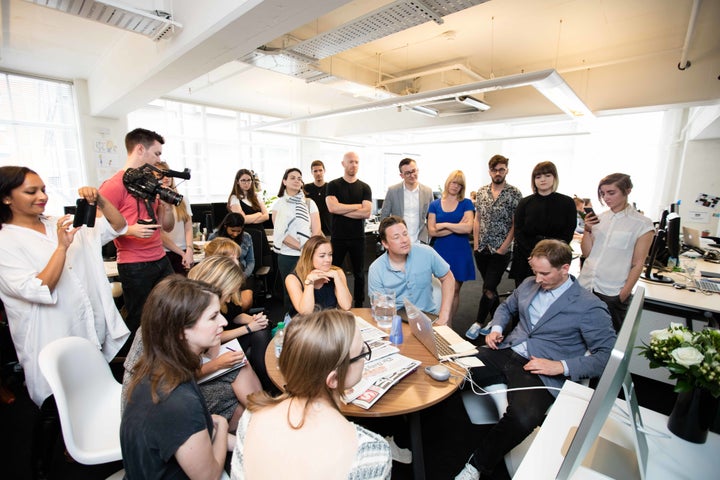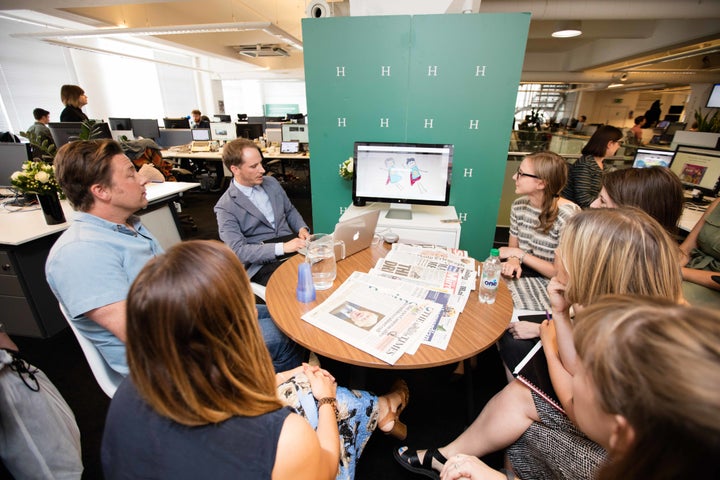 Jamie Oliver kicked off a parenting discussion with bloggers
Oliver collaborated with parent bloggers to kickstart discussions around parent guilt, the parenting "rulebook" and happiness.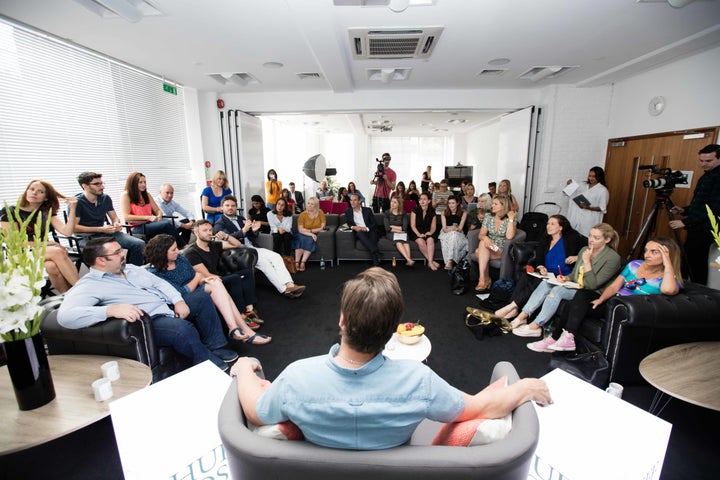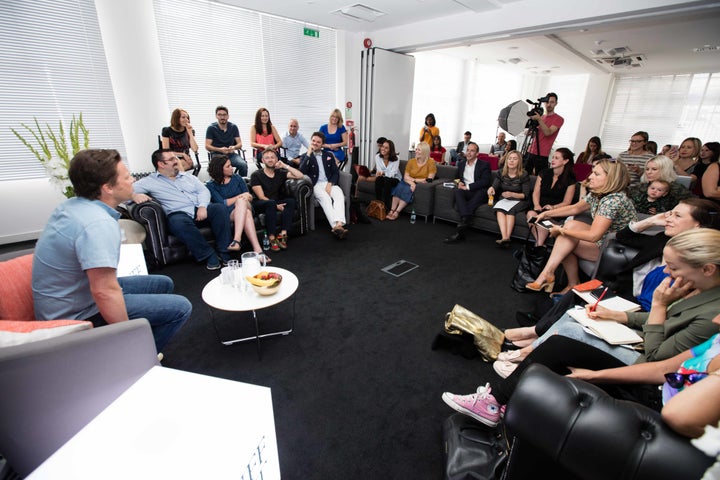 He was joined by a room of parents and bloggers, including bloggers Emma Conway, Benjamin Brooks-Dutton, Martin Barrow, Robin Sherwood, Henry Elliss, Ursula Brunetti, Lizzie King, Lydia Gerratt, Alex Hoffler, Cherry Healey and Abi Oborne - and a few more!
A big topic among new parents is the guilt that arises when they wonder whether they're doing the best for their kids.
"Parenting is hard, it's really hard," Oliver said. "Everyone experiences guilt but don't worry, we're all in it together."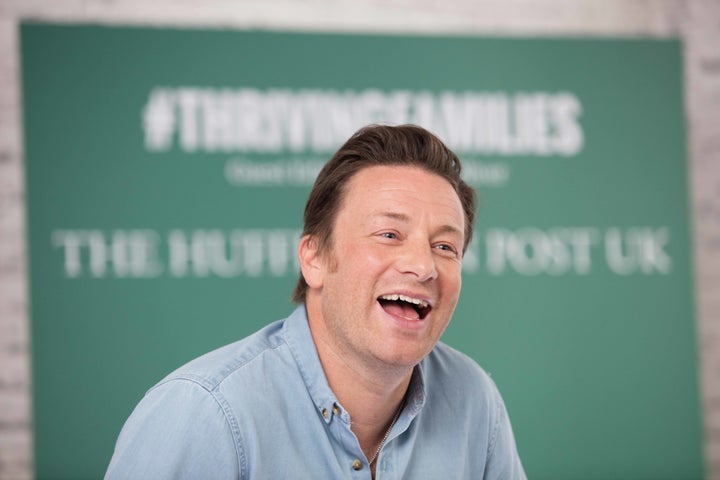 Asking bloggers themselves what guilt they faced, topics ranged from not attending sports days, to the food they cook their kids and not taking up Shared Parental Leave.
The dad-of-five also addressed one of the biggest worries parents face - whether or not their kids are happy.
"I wish I could introduce a laughter pedometer," Oliver said.
"One of my problems is often people think parenting life is perfect, which is completely untrue.
"But being part of the 'parenting club' is a really nice feeling."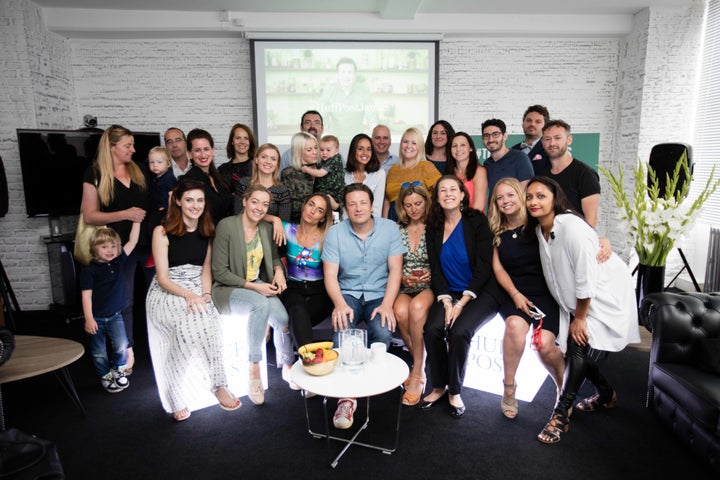 To hear more about the discussions between Oliver and the bloggers, read the feature here.
Discussing healthy living and food for children on Facebook Live
Parents on Facebook sent in questions to Oliver surrounding the challenges they face feeding their children, covering topics including cooking with kids and fussy eaters.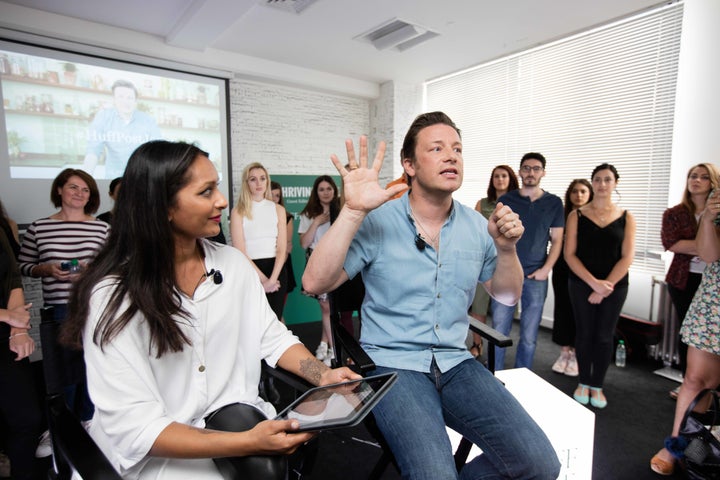 "I think guilt is an association that is common and normal in parenting," Oliver said.
"The fact you are comparing yourself or wishing for more or reviewing every day. But it's normal."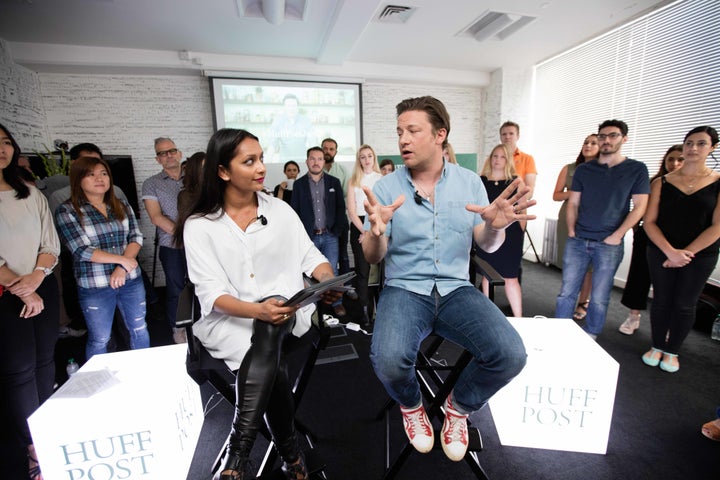 Oliver also touched on cost-effective cooking for parents, how to save time and how to find the balance between having a sweet tooth and eating nutritious food.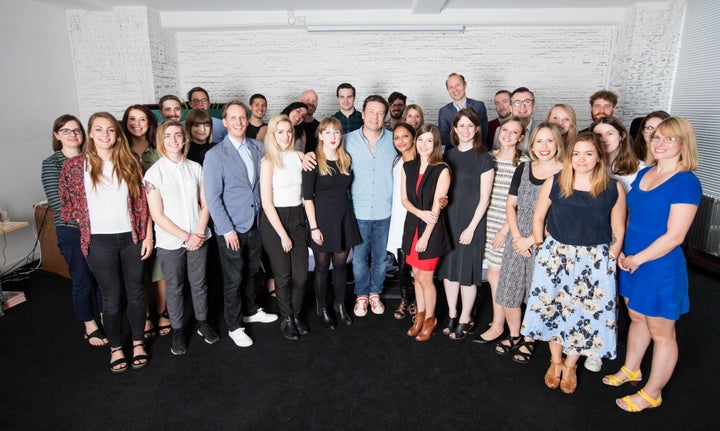 For more photos of Oliver's guest edit, click through the slideshow below.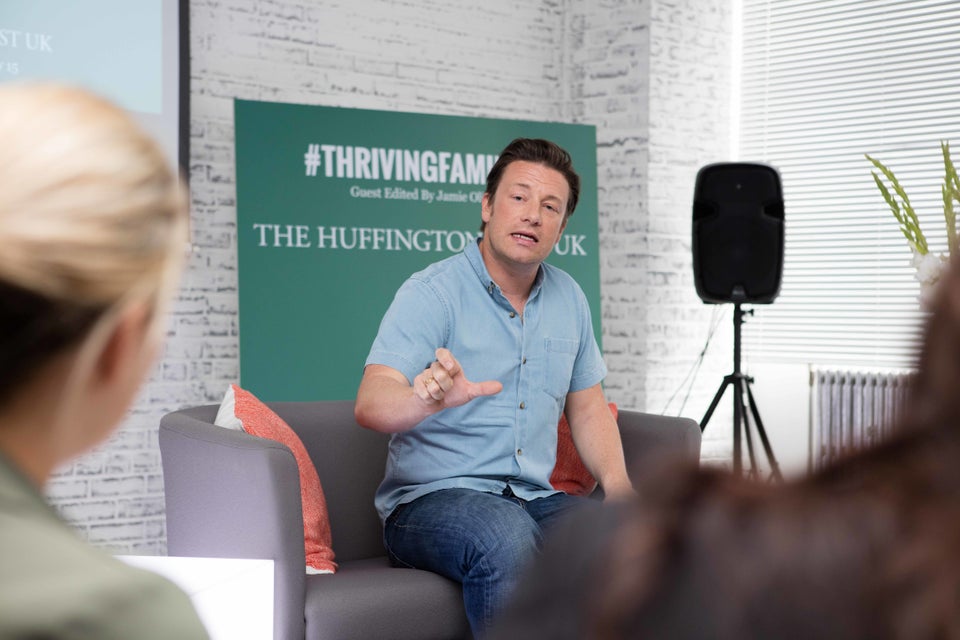 Jamie Oliver Guest Edits The Huffington Post UK
Related