Jamie Oliver treated fans to a glimpse of how much his baby son River Rocket has grown, now he is three months old.
The dad-of-five took time to share a selfie with his wife Jools and River Rocket, while enjoying a relaxing Saturday stroll with his family.
"Back with the gang now chilling and cooking today... raining cats and dogs," he captioned the Instagram image on Saturday 12 November.
Oliver's fans commented on how much River Rocket has grown since his dad last shared a photo taken on a family walk three weeks earlier.
Many people also pointed out the strong resemblance between Oliver and his blue eyed son.
"Beautiful photo, he looks like his daddy," wrote one commenter.
Another added: "A chip off the old block as we say in Australia ! Looks so much like Jamie .. health and happiness to you all."
A week earlier, Jools Oliver shared a bath time close up of her youngest son.
She also shared a throwback photo showing the tricky challenge of keeping all five kids - Poppy Honey, 14, Daisy Boo, 12, Petal Blossom, seven, Buddy Bear, six, and three-month-old River Rocket - happy.
"That time Buddy mentioned to Petal that she wasn't really wearing the same outfit as him and River! Went down brilliantly," she wrote.
Related
Before You Go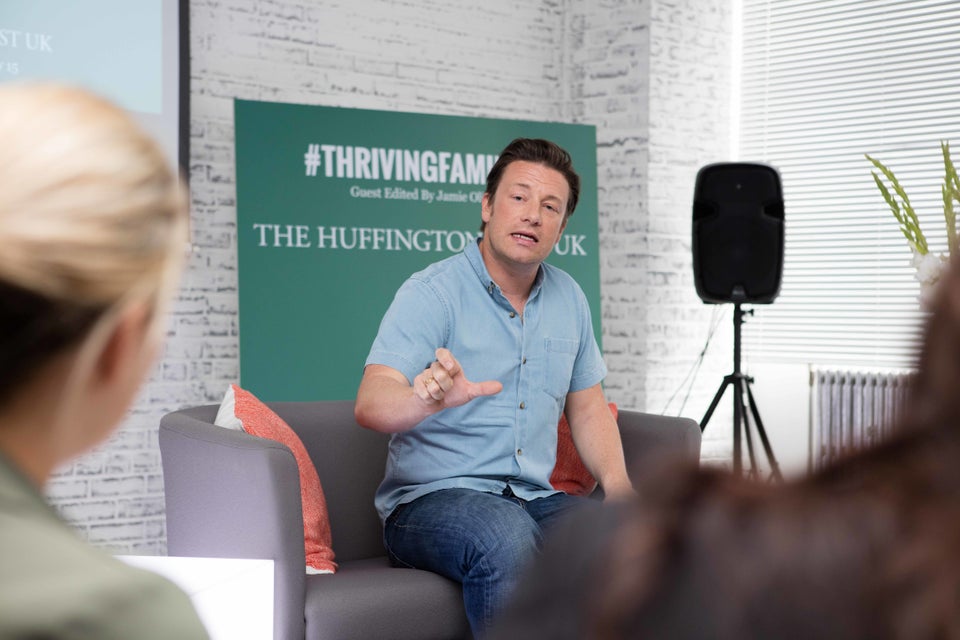 Jamie Oliver Guest Edits The Huffington Post UK