The team were on their way back past the King Power Stadium in Leicester after today's training session when they spotted Chapman and decided to bring him on board.
Chapman's uncanny resemblance to the England striker now means he moonlights as a professional lookalike while maintaining his job as a postman.
According to Twitter, they've even taken him out for lunch!
The Foxes will be off for a celebratory meal after Monday night's draw between Tottenham Hotspur and Chelsea secured Leicester's place at the top of the Premier League, making them the champions despite odds of 5000/1 at the start of the 2015/2016 season.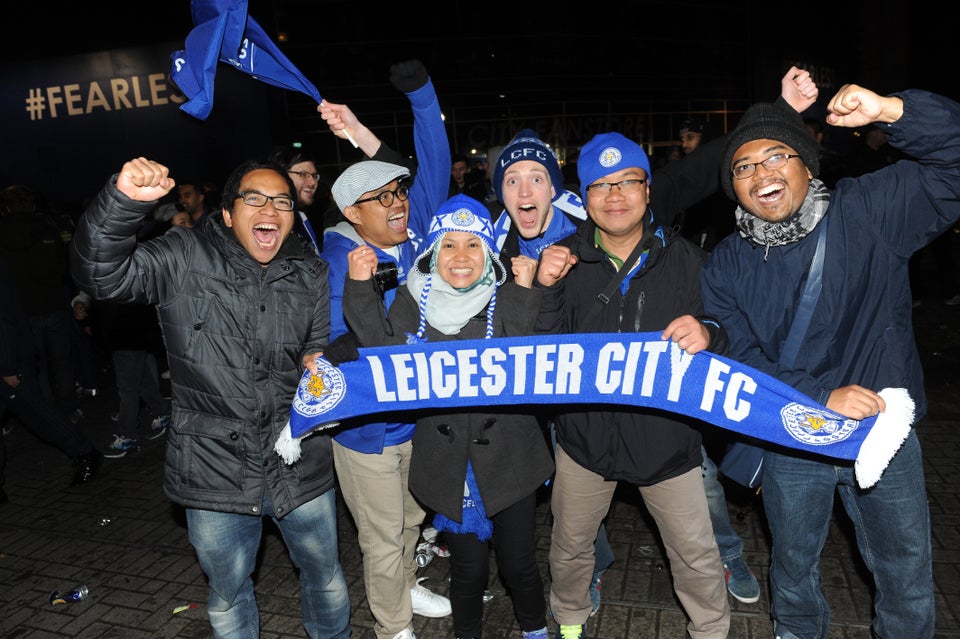 Leicester CIty Celebrate Premier League Win