With a stellar cast, countless memes and viral moments, loads of awards buzz and a script that mixes silly humour with genuine philosophy, 'The Good Place' has had plenty to brag about since its debut in 2016.
But with a new series about to begin streaming on Netflix here in the UK, the one face we're most excited to see is actress D'Arcy Carden, who plays the afterlife's trusty pre-programmed guide, Janet.
Janet quickly became the break-out star of 'The Good Place', and despite not actually being sentient, has somehow become the series' most relatable character.
Here are 17 of our favourite Janet moments that verged on being too real...
1. When your friend is kidding themselves that their ex has changed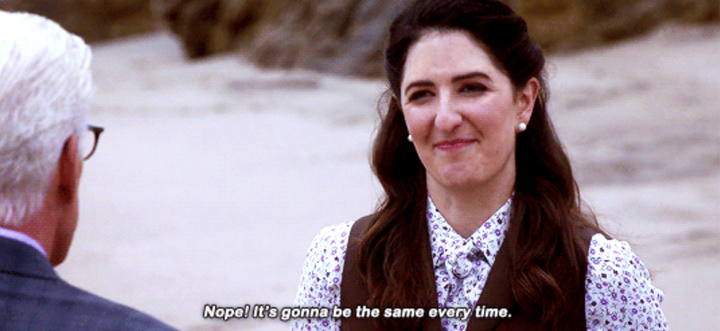 2. When that same ex dumps your friend for the hundredth time, and you need to show some sympathy
3. When there's just no point in pretending bootcut jeans are ever coming back
4. When you're playing fast and loose with the lyrics at Britney karaoke night
5. When you forgot you scheduled a meeting the morning after Britney karaoke night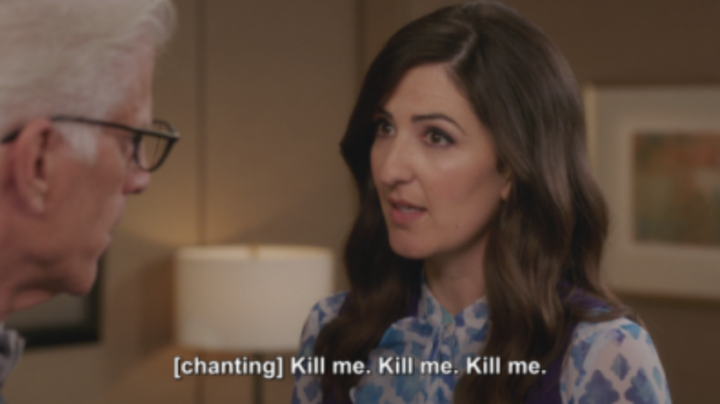 6. When you get up to deliver a presentation... the morning after Britney karaoke
7. When your Tinder match messages you first for a change
8. When your expensive new haircut isn't quite the talk of the office in the way you anticipated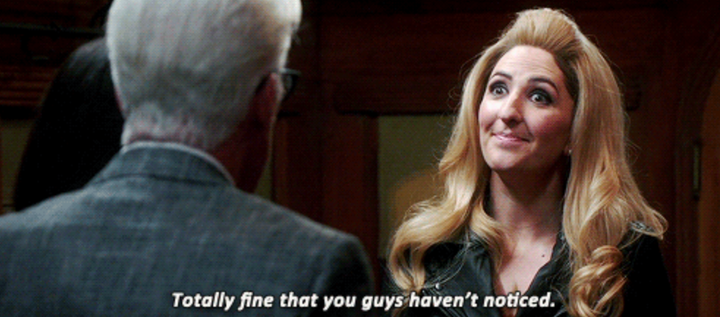 9. When you're struggling to come up with a sincere message to put in your colleague's leaving card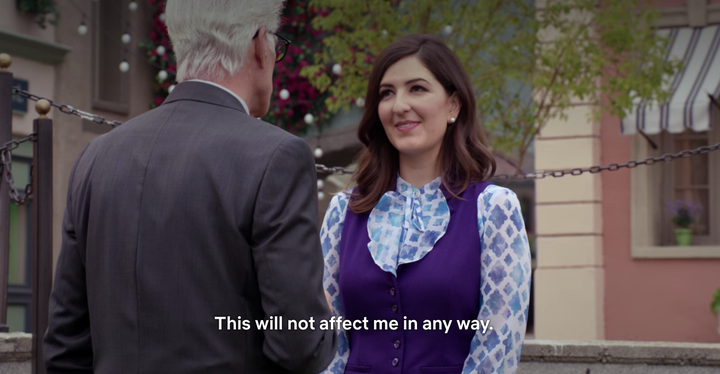 10. When you could have shaved two whole minutes off your journey by getting the bus, but your friend wanted "fresh air"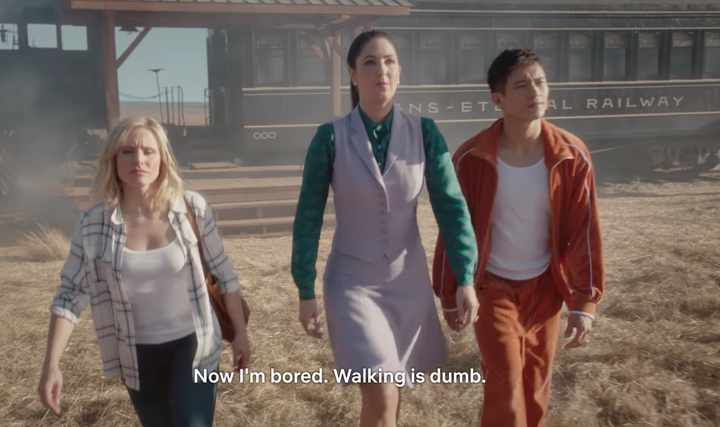 11. When you take it upon yourself to remind someone their fave is problematic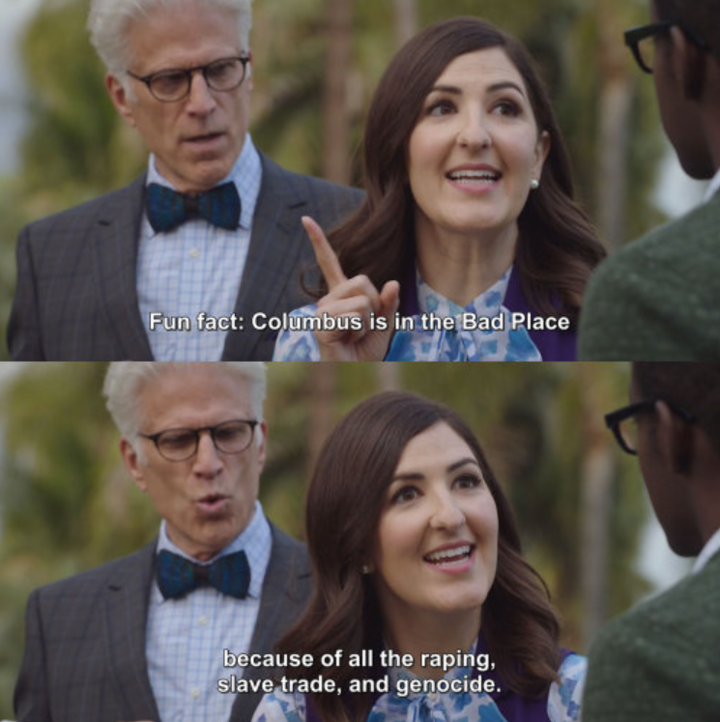 12. When you're willing to go to new lengths to keep your new squeeze from leaving
13.
When your talent knows no bounds and you don't care who knows it
14. When you're really, really trying to look on the bright side, but you're just not there
15. When someone asks whether you're enjoying the lead-up to the new season of 'The Good Place'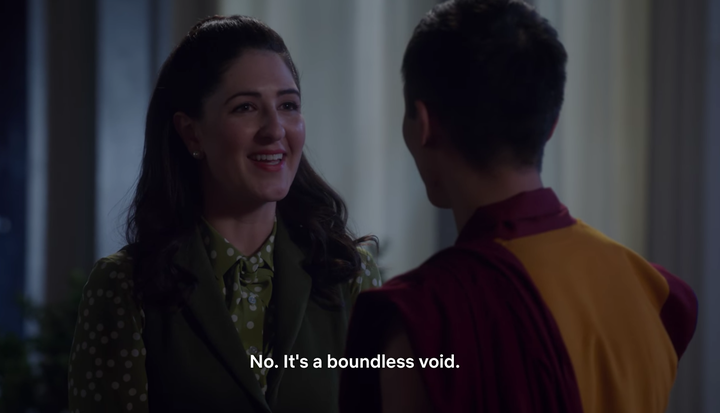 16. Seriously, what a great person she is
17. Oh. Sorry.
The third series of 'The Good Place' debuts on UK Netflix on 28 September, with new episodes every Friday.