Jason Manford has defended the decision to continue his current musical theatre tour despite the coronavirus outbreak.
The stand-up comedian – who recently finished in second place in the UK version of The Masked Singer – is currently playing theatres around the country in a production of the musical Curtains, which is set to run until mid-April.
Posting on Twitter, Jason revealed he'd had a few "forceful" messages suggesting he should have quit the tour, in a bid to try and prevent the spread of Covid-19.
He wrote: "Keep getting the odd, shall we say 'forceful' message about is somehow being my choice to 'put my foot down' & cancel the current tour I'm in. Unfortunately I, like many people, irrespective of my opinion have a) a contract and a boss who's [sic] decision this is and b) have a lot of people depending on the income of a tour this size."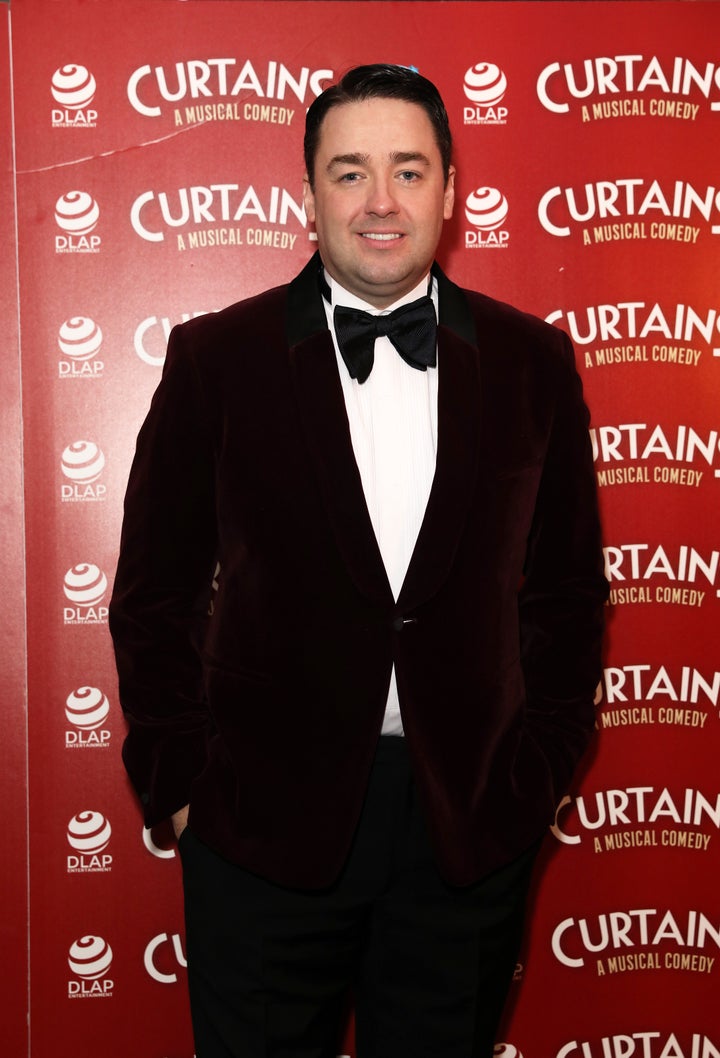 Jason continued: "At a push I could financially get through half a year not working before it became a problem financially but if I decided to not go to Leicester on Monday say, the show would still go on as I have an understudy.
"With cast, crew, band & folks in the office (not to mention the hundreds of zero-hour contract folks who work in the theatres) there are over 100 people all working on this show and if they suddenly cancelled it without the Government's say so, their insurance would be null and void putting a lot of those people in financial ruin.
"So please do not patronise me about the seriousness of the pandemic, I'm well aware, I get the same news channels as you; I just have a responsibility to these people to make sure that when the worst happens they are in the strongest position to get through it."
On Monday, the Old and Young Vic theatres in London announced that they were closing their doors due to the virus.
The former said in a statement: "Whilst we have no reason to disagree with current scientific and government advice on coping with the Coronavirus, given the new travel and other restrictions in place it is nevertheless becoming increasingly impractical to sustain business as usual at our theatre.
"It is with great sadness that we have had to decide to suspend the presentation of Endgame for the next two weeks, which is the remainder of its run."