It's every athlete's worst nightmare: literally falling at the first hurdle.
And that's exactly what Jeffrey Julmis did during the 110m hurdles semi-final at the Rio games on Tuesday night.
He did a rather Usain Bolt-eqsue warm-up routine, only to take a nasty tumble at the first obstacle.
But after momentarily lying on the ground stunned, the Haitian athlete clearly decided that he was going to finish what he started.
Julmis picked himself up and went on to complete the race in 25.56.
Commenting on the BBC, Former GB Olympic heptathlete Denise Lewis said: "We've seen some nasty falls but that was pretty horrendous.
"Fair play to the man to finish. He's on the Olympic track to represent his country.
Fellow presenter Gabby Logan added: "How about this for Olympic spirit?"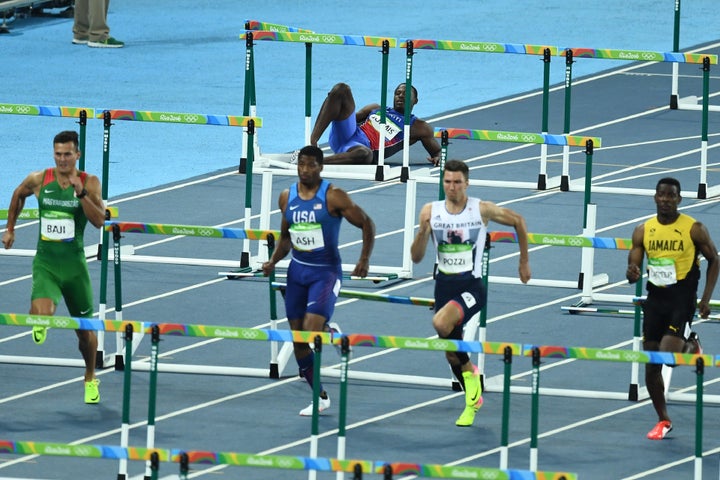 This is not the only example of true Olympic spirit we've seen at the Rio games.
But D'Agostino told her rival: "Get up, get up! We have to finish! This is the Olympic Games. We have to finish this."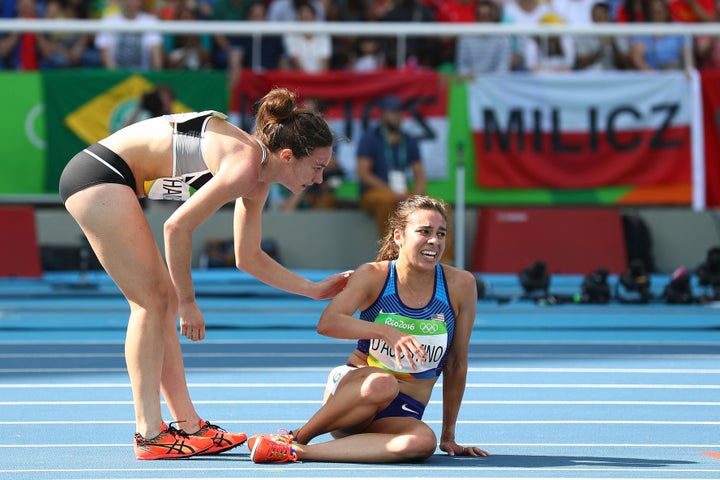 D'Agostino had an injured knee. But when Hamblin turned back to the struggling American, D'Agostino told her to keep going.
Both continued to the finishing line with the US athlete coming last and Hamblin second-to-last, with the pair embracing at the finish line.
Despite the incident both actually qualified for the final because they were tripped.