Jeremy Clarkson thinks the demand to reveal the salaries of the BBC's top-performing stars is "disgusting".
Jeremy, whose new show 'The Grand Tour' is set to debut on Amazon Prime later this month, says of the decision: "You just don't do it. Nobody talks about their earnings.
In August it was reported that BBC stars earning more than the Prime Minister should have their salaries made public by the corporation, MPs have said.
The Culture, Media and Sport Committee calls for the details of pay over £143,000 for performers, presenters and producers - and not just executives - to be published.
This doesn't cut much ice with Jeremy who says:
"I don't know why somebody's interested in what somebody earns. I think if you put someone in a management position running the BBC, you would hope he is capable of deciding who gets paid what, he doesn't have to explain it to every Tom, Dick and Harry in the country.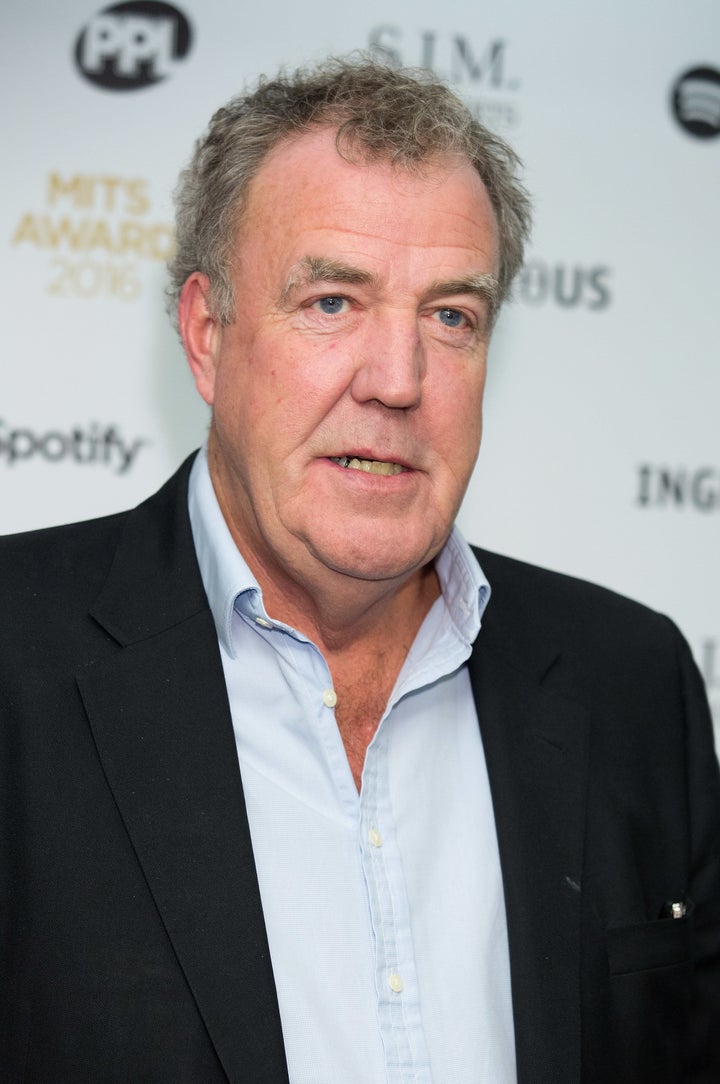 "Why do we need to know? It's like saying, Kate Moss is attractive, everyone should be that attractive. Well, they can't be. So some people are rich, some people are poor, some people are beautiful, some people are intelligent. These are things that make the world go round."
Despite this, Jeremy remains a firm fan of the BBC where, he says, "there are a lot of very hardworking, clever, talented, dedicated people in that organisation that I got on well with for a very long time".
Then he adds for good measure: "They're rubbish at talent management, they just have to buck their ideas up. That's why they keep losing shows."
He says of his time on 'Top Gear': "Everything I know about making television I learned from the BBC. It's a brilliant organisation for letting you grow. We were bumbling around on BBC Two, awful, terrible mistakes, nobody was really watching and then Richard Hammond went upside down and everyone started to watch, and by then it was quite good.
"They're good at letting people learn and grow, until it becomes the masterpiece that is Autumn Watch."
Jeremy is clearly enjoying working for his new employers Amazon Prime, comparing them favourably with his old nemesis at the BBC, the former director of television.
He says: "If you don't have to work with Danny Cohen looking over your shoulder all the time, it's amazing how relaxed you can become."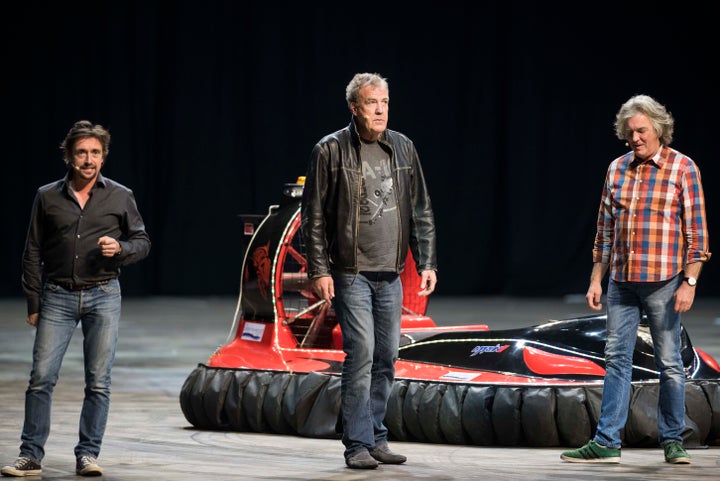 The presenter, who left 'Top Gear' last year under a cloud after having an altercation with a producer on location, admits he was sad to see his former BBC show in its new format. He says: "I used to think that show was my baby. I chewed away at it for 12 years, but we've got a better show now, so that's good.
"Our baby's gone through puberty, it's now an adolescent."
He says he's nervous about 'The Grand Tour' being received well by fans, because they've changed some elements of their hit format, but the investment for him personally are far lower than previously.
"The stakes are lower because I'm now 56. It doesn't really matter, because I'll be dead soon.
"You can all say this is a terrible prorgramme and Amazon have wasted all this money, and I can say, 'Yeah, I know but I'll be dead soon,' whereas when I was 40, it mattered because I had a whole life to earn some money, but now I'm falling to pieces."
'The Grand Tour' debuts on Amazon Prime on 18 November.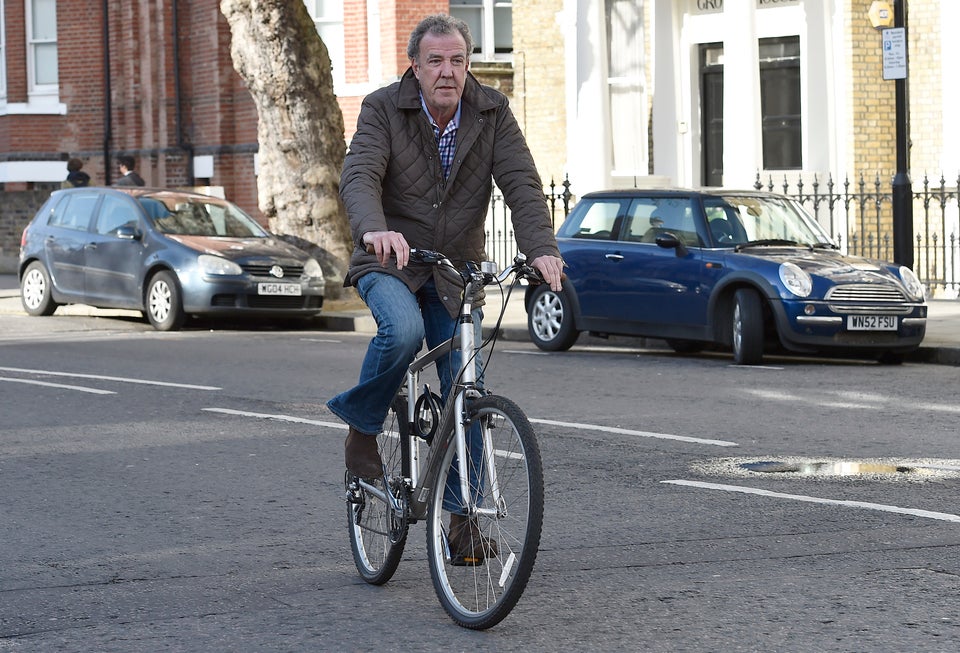 17 Times Jeremy Clarkson Did Something Outrageous