In 2003 Jeremy Corbyn gave a rousing speech to thousands of protesters at an anti-Iraq War rally in central London.
On Wednesday the Chilcot report into the conflict will finally be published, with Corbyn now at the helm of the Labour Party.
Sir John Chilcot's inquiry is expected to be critical of the way Blair took the country to war.
Corbyn told the crowd in Hyde Park that Blair and other world leaders supporting the war "are isolated and alone and desperately searching for friends", adding: "Because there is no justice whatsoever in the planned war against Iraq."
He said: "As a member of the British parliament I am very angry that we have so far been denied a vote on the possibility of going to war.
"I find it deeply distasteful that the British Prime Minister can use the medieval powers of the royal prerogative to send young men and women to die, to kill civilians and for Iraqis to die."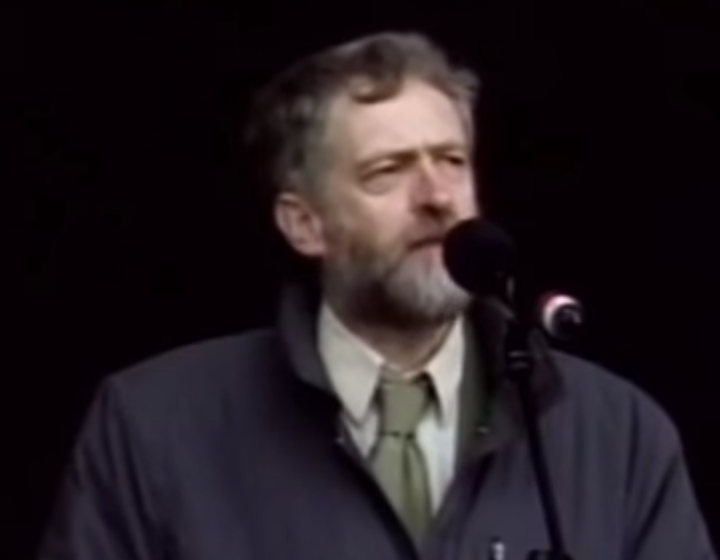 Corbyn called for a vote in Parliament "not to legitimise war" but to give him the opportunity to vote against it.
He asked why £3.5billion was being spent on a war "that nobody wants" when there was an Aids pandemic in Africa and famine in the world.
The MP for Islington North added: "For those who say that this is a necessary and just conflict because it will bring about peace and security, September 11 was a dreadful event, 8,000 deaths in Afghanistan brought back none of those who died in the World Trade Centre.
"Thousands more deaths in Iraq will not make things right.
"It will set off a spiral of conflict, of hate, of misery, of desperation that will fuel the wars, the conflict, the terrorism, the depression and the misery of future generations."
He added: "You cannot humiliate the Palestinian people in the way that they have been humiliated and not expect some problem in the future."
He closed his speech with a message for the British Government: "Stop now or pay the political price."
The then-leader of the Liberal Democrats, Charles Kennedy, also addressed crowds at the rally, giving a famous speech now recognised as iconic.
Corbyn is facing increasing pressure within his party to step down.
The Labour leader has had to replace most of his Shadow Cabinet following a series of shock resignations in the past two weeks.
Related