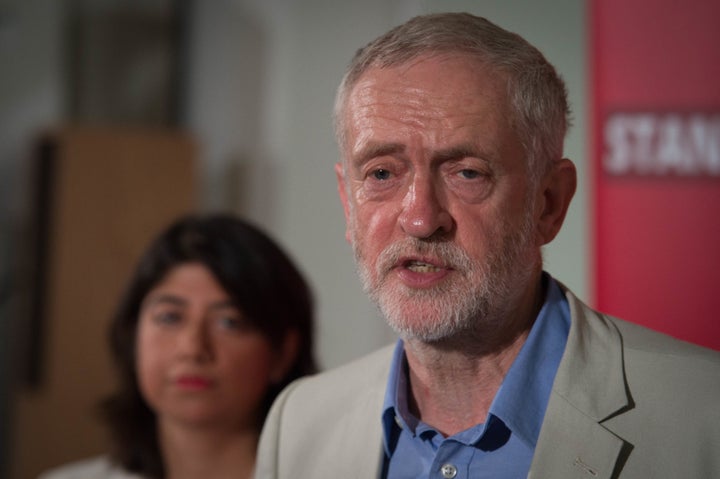 Jeremy Corbyn has announced a new shadow cabinet, as he battles to cling onto the leadership of the Labour Party following a series of resignations designed to oust him from office.
Deputy leader Tom Watson told Corbyn during crisis talks this morning he is likely to face a leadership challenge.
On Monday, Shadow Business Secretary Angela Eagle quit "with deep regret, and after nine months of trying to make it work".
Shadow Environment Secretary Lisa Nandy has quit, as has Shadow Work and Pensions secretary Owen Smith, Shadow Housing Minister John Healy, Shadow Wales Secretary Nia Griffith and Shadow Culture Secretary Maria Eagle.
So far, Corbyn has lost 18 shadow cabinet ministers from his frontbench as well as several more junior shadow ministers.
Despite the flood of resignations and criticism, Corbyn has insisted he will not step down and will stand in any future leadership contest.
Fighting back against the attempted coup, Corbyn has promoted allies including Clive Lewis, Kate Osamor and Cat Smith.
New Appointments To Labour's Shadow Cabinet
Shadow Foreign Secretary - Emily Thornberry
Shadow Health Secretary – Diane Abbott
Shadow Education Secretary – Pat Glass
Shadow Transport Secretary – Andy McDonald
Shadow Defence Secretary – Clive Lewis
Shadow Chief Secretary to the Treasury – Rebecca Long-Bailey
Shadow International Development Secretary – Kate Osamor
Shadow Environment Food and Rural Affairs Secretary – Rachel Maskell
Shadow Voter Engagement and Youth Affairs – Cat Smith
Shadow Northern Ireland Secretary – Dave Anderson
Cat Smith, having moments earlier been handed a job in the new shadow cabinet, told BBC Radio 4's Today programme that those who were quitting were guilty of "self-indulgence". She added: "I would implore my colleagues who are resigning to think again abut their timing."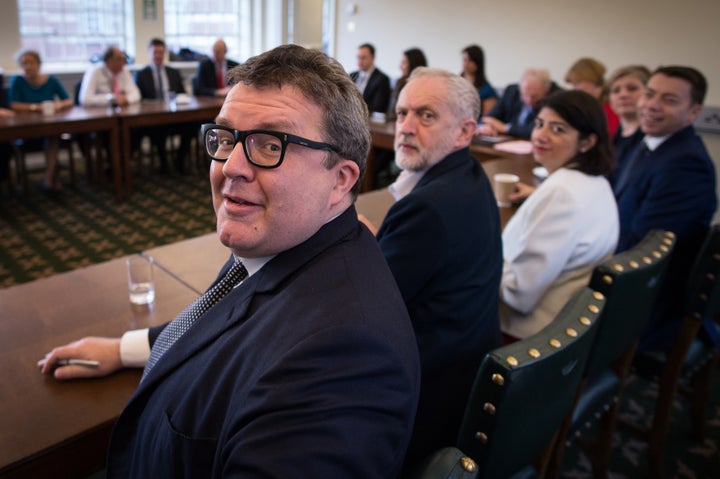 Corbyn's shadow cabinet began to unravel at 1am on Sunday morning, when he fired Hilary Benn. The shadow foreign secretary had called Corbyn to tell him he had "no confidence" Labour could win a general election with him as leader.
Over the course of the day, eleven shadow cabinet ministers quit. More are expected to follow.
Resigned: Shadow Health Secretary Heidi Alexander, Shadow Minister for Young People Gloria De Piero, Shadow Scotland Secretary Ian Murray, Shadow Transport Secretary Lillian Greenwood, Shadow Education Secretary Lucy Powell, Shadow Environment Secretary Kerry McCarthy, Shadow Chief Secretary to the Treasury Seema Malhotra, Shadow Northern Ireland Secretary Vernon Coaker, Shadow Justice Secretary Lord Faloner, Shadow Attorney General Karl Turner and Shadow Leader of the House Chris Bryant.
With a possible snap general election due this autumn, shadow ministers believe that there is no time to lose to get a new leader in place who is capable of putting up a fight against the Tories.
There was shock and anger within the party after the nation voted narrowly by 52% to 48% for the UK to leave the EU.
The Huffington Post UK revealed on Saturday claims by insiders that some in the leadership team had "sabotaged" Labour's pro-EU referendum campaign.
Watson, who was at a silent disco at the Glastonbury Festival until the early hours of Sunday morning as the coup against Corbyn began, said yesterday he was "deeply disappointed to see Hilary Benn sacked".
Having returned to London, Labour's deputy leader added he was "equally saddened that so many talented, able and hard-working colleagues felt they had to leave the shadow cabinet".
The support of Watson is seen as crucial to Corbyn's survival - however he appears not to have been explicitly given it.
He added: "My single focus is to hold the Labour party together in very turbulent times. The nation needs an effective opposition, particularly as the current leadership of the country is so lamentable.
"It's very clear to me that we are heading for an early general election and the Labour party must be ready to form a government. There's much work to do."
Corbyn has insisted he has no intention of resigning and will stand fight a fresh leadership election.
He said: "I was elected by hundreds of thousands of Labour Party members and supporters with an overwhelming mandate for a different kind of politics.

"I regret there have been resignations today from my shadow cabinet. But I am not going to betray the trust of those who voted for me – or the millions of supporters across the country who need Labour to represent them.

"Those who want to change Labour's leadership will have to stand in a democratic election, in which I will be a candidate."
His opponents are hoping he is not able to secure the support of enough MPs to get onto the ballot paper. Corbyn only scraped into the contest at the last minute in 2015.
The legal advice from Doughty Chambers lawyers, shows that the need to have 20% of MPs or MEPs' nominations only applies to challengers, not to the 'incumbent'.
Related