Jeremy Corbyn has called for empty "luxury" homes owned by foreign investors to be used to help those left homeless by the Grenfell Tower fire.
The Labour leader said the Government should "requisition" nearby expensive properties to ensure residents were housed locally.
His radical plan came as MPs met for the first time to discuss the blaze that left 17 people dead, with scores missing and many left in a critical condition in hospital.
Speaking during an emergency meeting in the House of Commons with Fire and Policing Minister Nick Hurd, Corbyn said that he was "very angry" that so many people had lost their lives in the blaze in the west London tower block.
Hurd described the Grenfell Tower fire as a "national tragedy" and said a full search was "unlikely to be feasible for some time".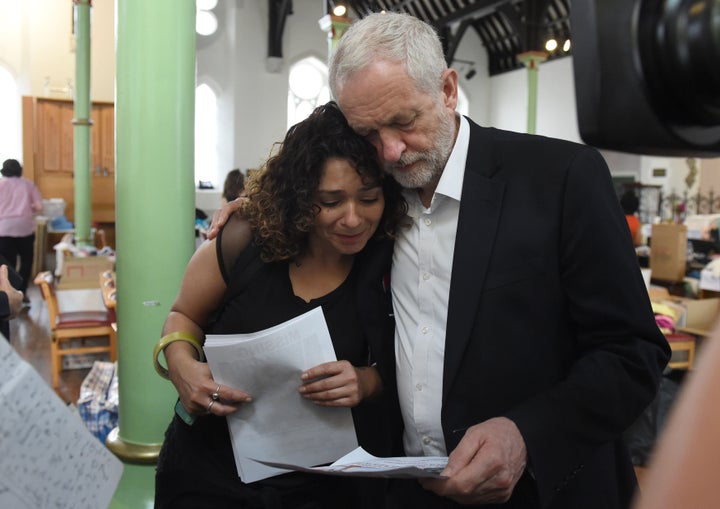 Housing Minister Alok Sharma said the Government will work with the local authority to "guarantee" that every single family from Grenfell Tower will be rehoused locally.
But Corbyn made clear he wanted much more radical and urgent action.
"Kensington is a tale of two cities. The south part of Kensington is incredibly wealthy, it's the wealthiest part of the whole country," he said.
"The ward where this fire took place is, I think, the poorest ward in the whole country and properties must be found - requisitioned if necessary - to make sure those residents do get re-housed locally.
"It can't be acceptable that in London we have luxury buildings and luxury flats left empty as land banking for the future while the homeless and the poor look for somewhere to live. We have to address these issues."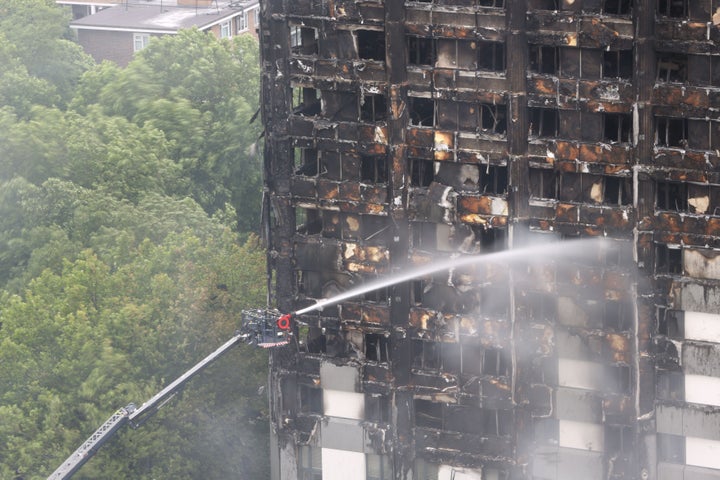 Corbyn was backed by David Lammy, the MP for Tottenham who earlier on Thursday said that those responsible for the fire should be charged with 'corporate manslaughter'.
"This is the richest borough in our country treating its citizens in this way," Lammy told BBC Radio 4's Today programme.
"We should call it what it is, it's corporate manslaughter, that's what it is and there should be arrests made, frankly."
Tens of thousands of homes in London have been left uninhabited for years, according to some studies.
Islington Council is one of several councils trying to ban owners of new homes from leaving them empty for more than three months.
A new report, commissioned by the Mayor of London and the London School of Economics and the University of York, this week found overseas investors made up 13.2% of all property transactions between 2014 and 2016.
But while it found just one per cent of those homes were left empty, it also discovered more expensive properties were more likely to be vacant.
"Higher [vacancy] rates were found in homes in prime London, more expensive homes (particularly those worth more than £5m), and homes bought by overseas buyers," the report said.
The 90-minute Commons meeting was held informally in Westminster Hall rather than the Commons chamber because Parliament has not fully reopened after the snap general election.
Hurd's statement was not even initially televised before the cameras were switched on after more than 40 minutes.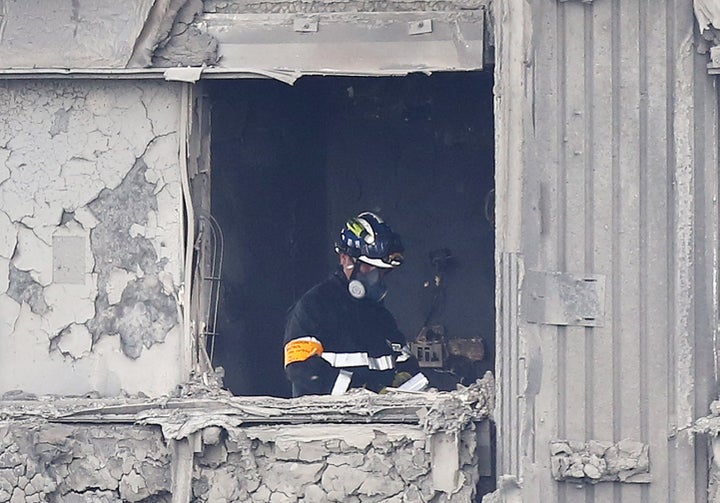 Corbyn said: "It's not satisfactory that we should be meeting in Westminster Hall while only half of it is recorded on camera."
He demanded that ministers report to parliament when it resumes next week to update MPs on what steps they are taking in reaction to the tragedy.
Housing minister Sharma said: "We're going to be working with the local authority and the Government to guarantee that every single family from Grenfell House will be rehoused in the local area.
"That is a very clear reassurance which I hope colleagues will feel is useful."
Labour MP Andy Slaughter, whose seat neighbours Kensington, said: "I have been on-site this morning and yesterday.
"Nothing, not even the images on the media, prepare you for the utterly horrific sight - one I think unprecedented in our country."