Jeremy Corbyn has said 451 pages of unredacted documents obtained by Labour prove the NHS is "for sale" in a post-Brexit trade deal being negotiated between Boris Johnson and Donald Trump.
Brandishing the papers at a press conference in London, the Labour leader said the papers detailing talks between UK and US officials showed the prime minister's denials were in "absolute tatters".
"We have now got evidence that under Boris Johnson the NHS is on the table and will be up for sale. He tried to cover it up in a secret agenda and today it has been exposed," Corbyn said.
In response, Johnson said it was "total nonsense" to suggest healthcare has been discussed in trade talks with the US.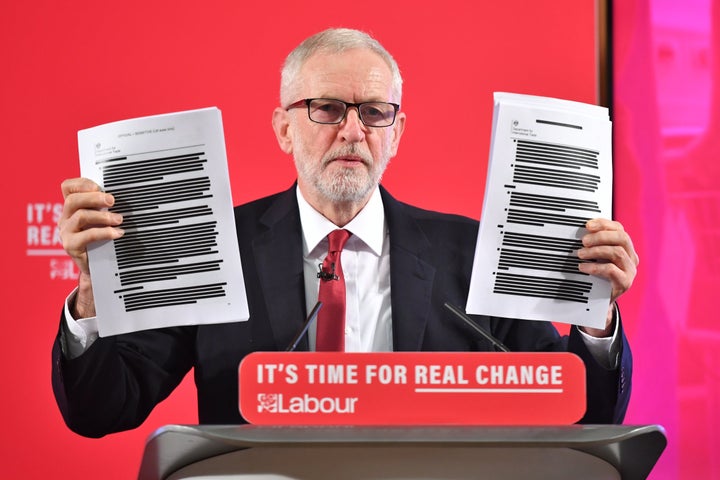 The document, handed out to reporters, said the US was demanding "total market access" for US companies to all UK service sectors.
Including the dossier is a warning from US negotiators that "patent issues" related to "NHS access to generic drugs" would be a "key consideration going forward".
Corbyn argued this proved NHS drug prices would increase in any deal signed by Johnson with Trump.
The papers also said the US was pushing for a no-deal Brexit to facilitate a trade agreement.
According to the dossier, the US wants no mention of climate change to be made in any deal and for talks to cover a range of sectors including workers' rights, data privacy and gender discrimination rules.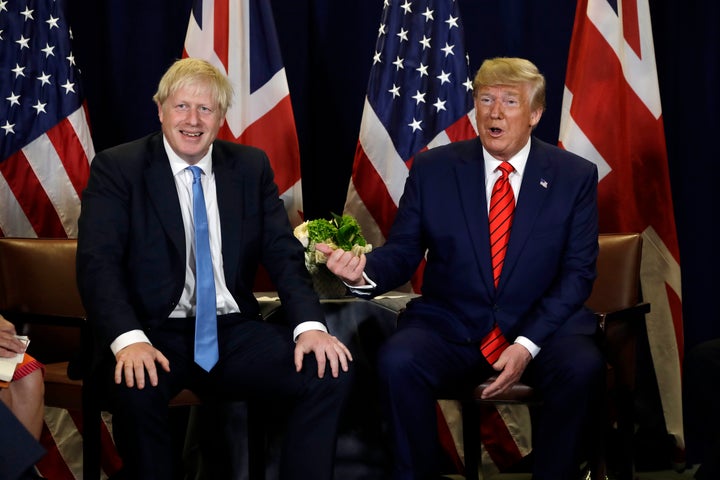 The documents said meetings between US and UK officials had taken place in Washington and London.
Speaking during a campaign visit in Cornwall, Johnson said the "NHS is not on the table in any way".
"I can give you an absolute cast-iron guarantee that this is a complete diversion. That the NHS under no circumstances would be on the table for negotiation, for sale. Look at what we're doing with it – we're funding it massively," he said.
Earlier this year, Trump said the NHS was "on the table" in trade talks before quickly reversing his position following an outcry in the UK.
HuffPost UK revealed yesterday the government considered changing the law to ensure the NHS was kept out of post-Brexit UK-US trade talks, but pulled back because it concluded the public did not believe Labour warnings about the possibility.