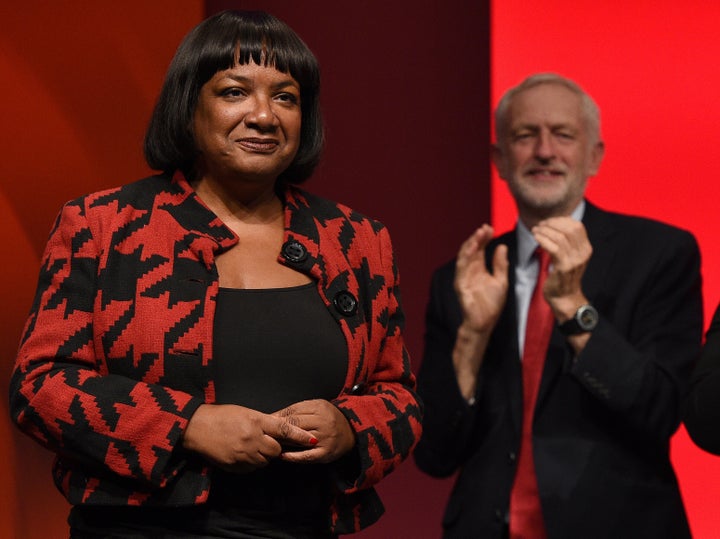 Diane Abbott has predicted Jeremy Corbyn will soon face a third leadership challenge from within the Labour Party.
The shadow home secretary said Corbyn's "enemies" were exploiting his "vulnerability" over accusations of anti-Semitism to try and oust him.
Speaking at a meeting of pro-Corbyn activists in her Hackney constituency on Wednesday evening, Abbott rejected accusations Labour was now "systematically racist".
"Jeremy has had to go through two leadership challenges. Both times he had the absolute might of the establishment of the British state against him," she said.
"And I am afraid it may be, that if what we are hearing and seeing in the past few weeks, we may have to go through a third leadership challenge."
Corbyn has come under sustained pressure in recent days after a BBC's Panorama programme broadcast a damning report into the party's handling of racism within the party.
Theresa May yesterday seized on the advert placed in The Guardian by more than 60 Labour peers which criticised Corbyn for allowing "toxic" culture to develop in the party against Jewish people.
In a HuffPost UK recording of the Hackney meeting, Abbott, a close ally of the Labour leader, said the "same elements that have challenged him all along" could now try to move against Corbyn.
Abbott said the "incredible onslaught" on anti-Semitism against Corbyn was happening because his critics "are so terrified" of him becoming prime minister.
"I hope that his enemies would not be foolish enough to call a third leadership challenge," she added.
"Now you may have heard in recent weeks and months that Jeremy is a racist and an anti-Semite.
"Jeremy is the most strongly anti-racist person I know and he certainly is not an anti-Semite.
"Of course there is anti-Semitism in the Labour Party. But the Labour Party is not a systemically racist party as some of our own colleagues would have you believe."
Abbott said incidents of anti-Semitism had "dropped since Jeremy Corbyn become party leader" not risen.
"Ask yourself, why are they talking about racism and anti-Semtiism? I tell you why. They can not challenge us on our policies.
"Jeremy's opposition to austerity and Jeremy's support for the NHS, for the renationalisation of the railways, those are popular things."
Abbott said "this is why all we hear" from Corbyn's critics was "racism and anti-Semitisim".
"They feel that they found a point of vulnerability," she added.
Abbott said the reason there was "so much" said about anti-Semitism "every day" was "Because the Labour Party under Jeremy Corbyn is closer to power than ever".
"They are desperate to not see a Labour Party under Jeremy Corbyn's leadership in power in the government," she told the activists.
Abbott said "part of the reason" Labour was so close to winning an election was because the "Tories are such a shambles".
"They are going to elect Boris Johnson their leader and prime minister and that will not end well for them," she said,
"It's because the powers that be can see what a mess the Tories are in they can see how we, the Labour Party, is supported when it comes to our policies."