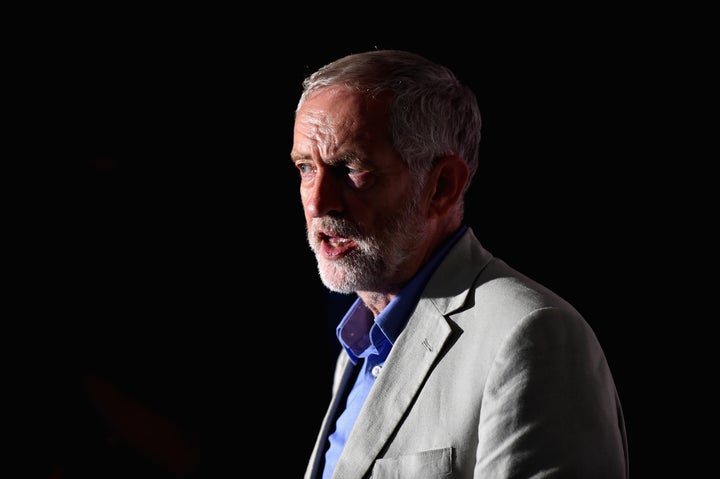 In the 1990s Jeremy Corbyn was among the most proactive MPs in cracking down on abusive messages sent to women.
He repeatedly called for the government to help control obscene phone calls, asking for a Home Office inquiry, a change in the law to increase the penalty, and for telecoms companies to trace these calls at their own expense.
He also asked the government to take lessons from a US organisation which helped victims trap offending callers.
In the last few months Jeremy Corbyn has faced accusations of failing to stop the abuse of female Labour MPs. He has spoken out against it repeatedly, calling it "vile" and setting out a code of conduct for Labour party supporters online.
But some Labour MPs say he has not done enough. Last week MP Chris Bryant said he should call for new criminal offences related to online abuse:
"The abuse of women online is quite extraordinary, it's sexist, violent, entirely misogynistic and if you want real equality in modern life frankly then you've got to have a new charter of responsibility and new criminal offences related to social media and the internet."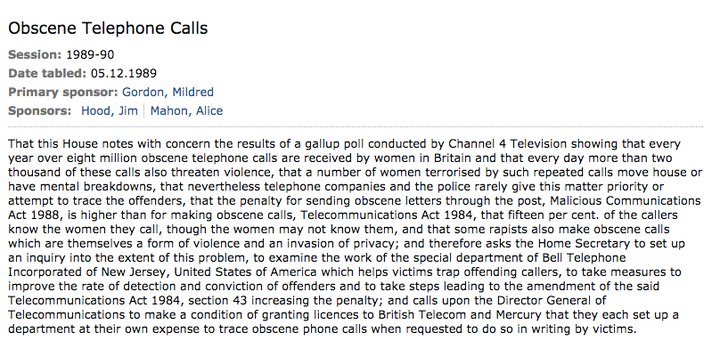 But in the 1990s, Corbyn strongly supported a change in the law to condemn abusive phone calls which may cause "fear, disgust and distress to the victims who are overwhelmingly women."
He supported a commons motion which stated: "One of the over eight million obscene telephone calls are received by women in Britain and that every day more than two thousand of these calls also threaten violence, that a number of women terrorised by such repeated calls move house or have mental breakdowns, that nevertheless telephone companies and the police rarely give this matter priority or attempt to trace the offenders."


Yesterday Labour MP Richard Burgon came under fire for a tweet that suggested complaints by Labour members about online abuse were part of an attack on the Labour leader.
At a launch last week, Corbyn called twitter abuse "appalling" and said:
"II have set up a code of conduct on this. The Labour party has a code of conduct on this, and it does have to be dealt with.
"Everyone should learn that when they put something on Facebook or Twitter or online in an email, that is exactly the same as if you'd put it in the print media in any other way, with exactly the same protective laws of libel or slander.
"Many people use instant access to Twitter more or less like they're continuing a pub conversation, and deeply regret the abuse that they sent to people at that time. Unfortunately, it's there for eternity, in some way or another, on the internet. And so there does have to be quite strict codes of conduct.
"There also has to be an educative process about how people do things. I absolutely will not allow any sort of it, whatsoever, anywhere around our campaign. We do chase it down and we do stop it. And we will continue to do that, because it's simply wrong."