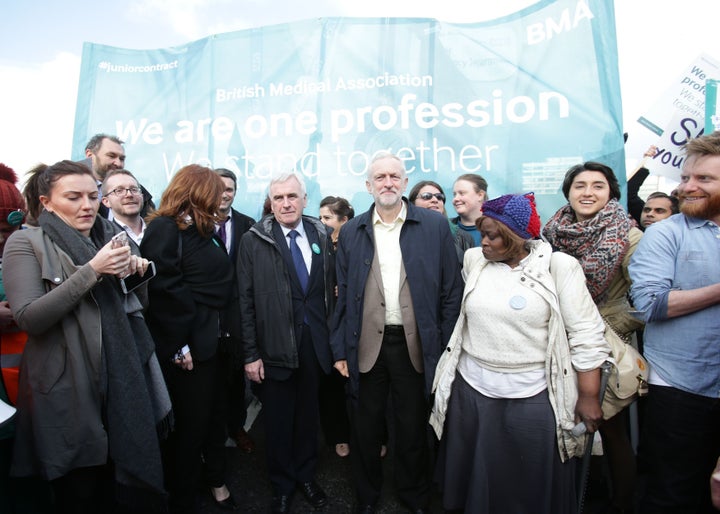 Jeremy Corbyn has joined striking junior doctors protesting over Jeremy Hunt's seven-day NHS - but only after the picket was officially over.
The Labour leader was with his right-hand man, Shadow Chancellor John McDonnell, as a demonstration continued outside the Department of Health on Whitehall after the strike ended at 5pm.
Thousands of junior doctors today were on the first all-out strike in the history of the NHS in protest at a new contract set to be imposed by the government.
In a speech, Corbyn told them the NHS was "under threat from a Government that is more interested in attacking the core of the NHS than supporting the NHS and people that keep us all alive".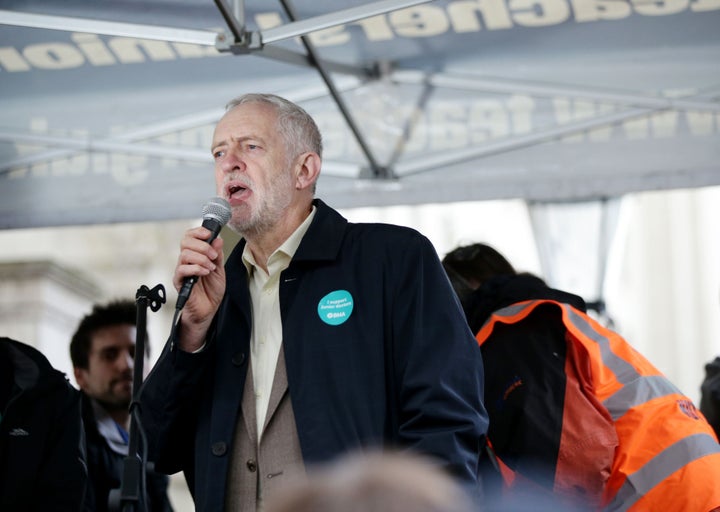 It is the first time Corbyn has been pictured on the front line of the protest as Labour has walked a political tightrope between criticising the Government but not fully backing strikes that potentially endanger lives.
The Labour Party risks a divide over the walk-out after Shadow Health Secretary Heidi Alexander said at the weekend she would not stand with the medics.
She said yesterday: "I won't be on the picket line tomorrow or Wednesday but that's not because I don't support the junior doctors' cause."
Corbyn's timed entrance allows him to say he is following other frontbenchers - but the nuance may be lost on many.
Some 14 Labour MPs joined junior doctors on picket lines in the last wave of strikes, including McDonnell.
At the protest, doctors were asking where the other Jeremy was.
The Labour leader tweeted from the protest: "I am proud to have joined the junior doctors' demo."
And he hit out at Hunt's "refusal to negotiate."
And he added junior doctors were the "lifeblood of the NHS".
Hunt said the strikes were happening because "some elements at the very top" of the British Medical Association (BMA)" were "absolutely refusing to compromise".
"This is likely to be my last big job in politics. And the one thing that will keep me awake is if I didn't do the right thing to make the NHS one of the safest, highest quality healthcare systems in the world," he said.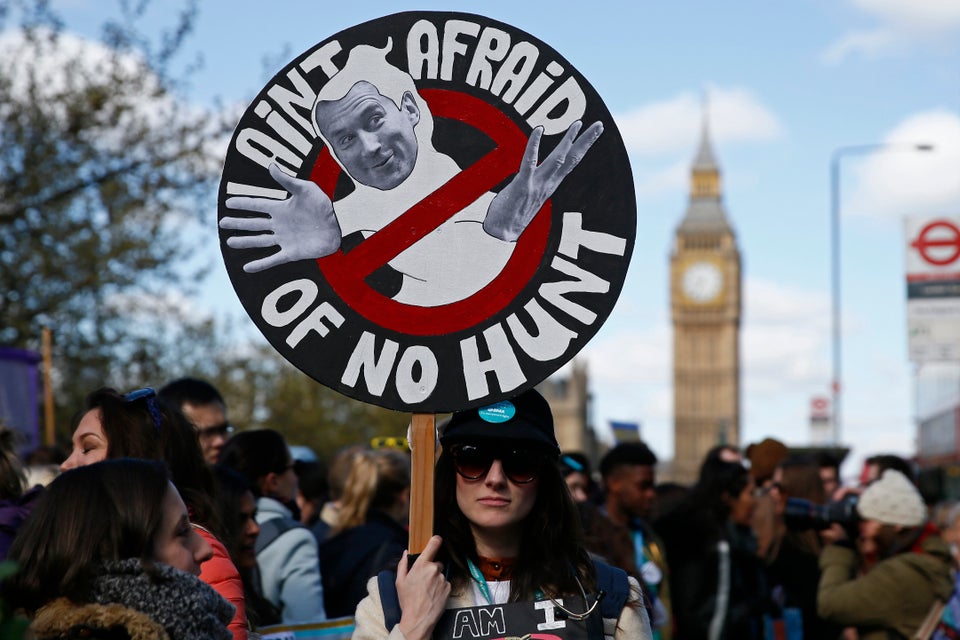 Junior Doctors Banners