Tory leadership candidate Matt Hancock has claimed Jeremy Corbyn would be the first anti-Semitic leader in the West since Hitler if Labour wins power.
Labour has been plagued by allegations of failing to properly tackle anti-Semitism among a minority of its members since Corbyn became leader.
But Health Secretary Hancock went one step further during a Tory leadership hustings in parliament, and warned that Labour winning a general election would mean an anti-Semite in Downing Street.
In a highly personal attack, he said: "This contest is not about who is the leader for the next six months.
"This contest is about who is the leader for the next six years and beyond.
"The Conservative party has to get this right. If we don't, we could end up with the first anti-Semitic leader of a Western nation since the Second World War."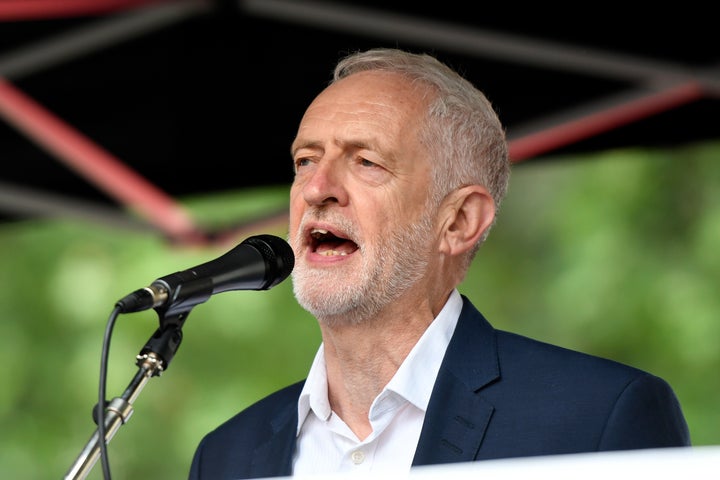 Responding, Labour condemned Hancock and said the Tories had their own case to answer on racism.
A source said: "This baseless political attack rings hollow from a minister in a party that has supported governments that actively promote anti-Semitic policies in Hungary and Poland, and has spent the week wooing Trump - the man who refused to condemn neo-fascists in Charlottesville who chanted 'Jews will not replace us'.
"Numerous candidates in the Conservative leadership contest have been accused of racism, Islamophobia, homophobia and misogyny, one of whom may be the next prime minister."
Outside the hustings, organised by the 60-strong One Nation group of Tories, a senior supporter of Hancock said his comments were "legitimate".
They pointed to the fact that it took two years for former Corbyn ally Ken Livingstone to leave Labour after making allegedly anti-Semitic comments, whereas Tony Blair's former spin doctor Alastair Campbell was expelled within days after voting for the Liberal Democrats last month's European elections.
The MP said: "Everything we've seen in the Labour party, coming from the top of the Labour party over the last couple of years, has been not just a failure to deal with anti-Semitism but an attempt to evade dealing with it.
"We've seen the contrast of people, particularly if they are closely associated with the leader's office, don't get punished for a long time whereas Alistair Campbell does something wrong and he's out of the party two days later.
"I think it's a legitimate criticism of the current Labour party."
Labour is under formal investigation by the UK equality watchdog - the Equalities And Human Rights Commission (EHRC) - over multiple reports of anti-Semitism.