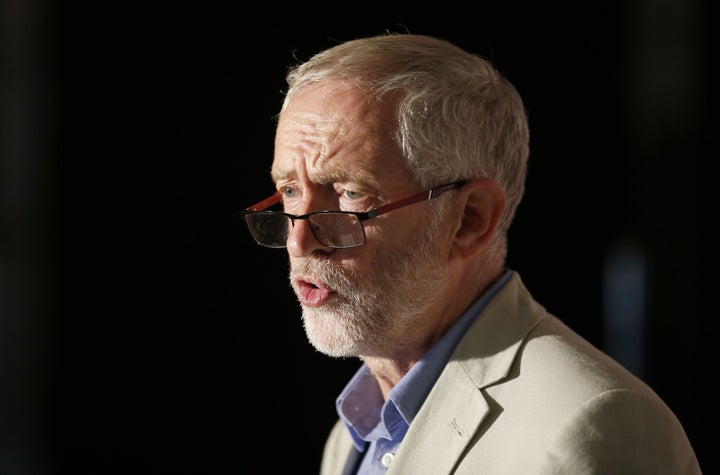 Senior allies of Jeremy Corbyn have reacted with fury over a dossier created by his leadership campaign that listed Labour MPs' alleged online abuse.
The 'Jeremy For Leader' "hit list" of backbenchers was put out by its media team, listing a string of MPs, just hours after the party leader took on Theresa May at Prime Minister's Question time.
The Press Association listed tweets from MPs including Anna Turley, John Woodcock, Jess Phillips, Ian Austin, Neil Coyle, Ben Bradshaw, Frank Field, Jamie Reed, Karl Turner, Stephen Kinnock and Tom Blenkinsop.
Some of the tweets, which have been seen by HuffPost UK, focused on the language used to criticise Corbyn or his supporters.
The row came as Corbyn and Smith went head-to-head in their final televised hustings on SkyNews.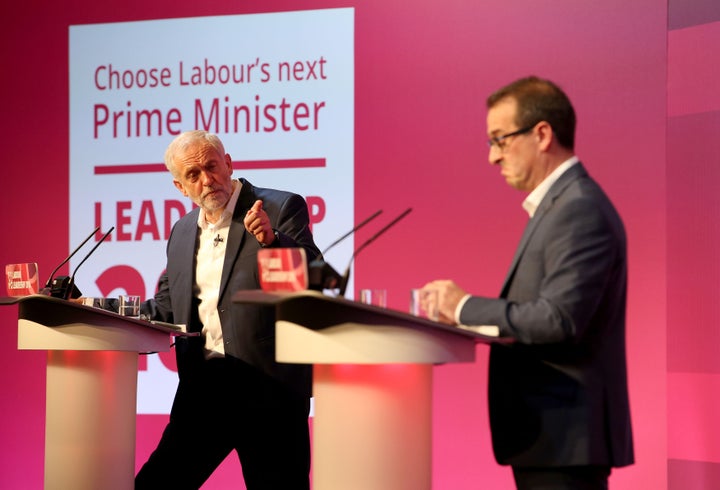 But on a day when the Parliamentary Labour Party (PLP) showed a rare unity in backing their leader for his attack on May's grammar school plans, senior allies of Corbyn have reacted with dismay and anger at the list.
"It is Pound Shop Malcolm Tucker stuff," one Westminster ally told HuffPost UK.
"On a day when Jeremy united the Labour benches over grammar schools this just gives the Tories an excuse to change the subject and point the disunity finger at Labour.
"It is the height of incompetence from the leadership campaign media operation."
The strong condemnation - the first serious sign of splits on tactics within the Corbyn camp - came as one source in the media team admitted to HuffPost that the list had been a mistake.
"It was mistakenly put out by a junior member of the team, who has been suitably chastised."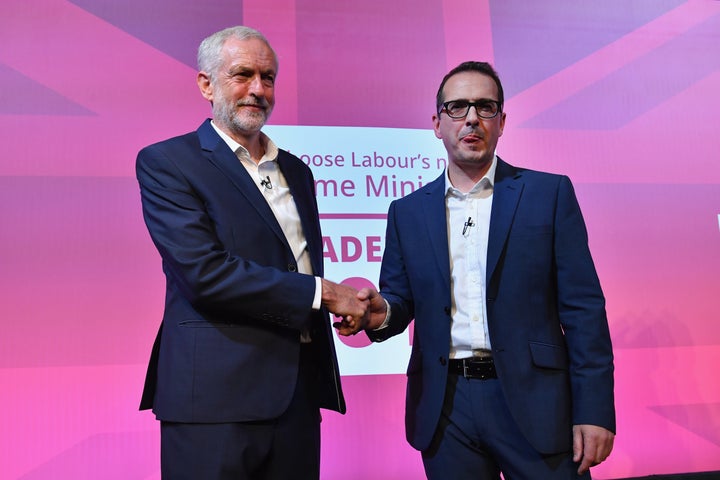 Both Smith and Corbyn supporters have accused each other of engaging in abuse on social media and the party centrally has been purging members who were found to use threatening or offensive language online.
The Press Association also included quotes from a spokesman for Corbyn's leadership team urging rival Owen Smith to disown the 'abusive' online messages from MPs who supported him.
"For the sake of party unity, Owen must explicitly condemn those who have threatened to split the party and tear it apart, as well as condemn the abuse instigated by his high-profile supporters," the spokesman's quote read. "He must also make concrete commitments to doing his bit to foster party unity."
The Corbyn campaign has compiled long lists of what it considers abusive tweets and conduct by MPs, local councillors and journalists.
Among the examples cited were Jess Phillips telling Diane Abbott to "f*** off" (as revealed by HuffPost), John Woodcock dismissing the party leader as a "f****** disaster" and Tristram Hunt describing Labour as "in the s***".
Labour's deputy leader Tom Watson was name-checked for calling the grassroots Corbyn campaign Momentum a "rabble".
During the SkyNews debate, Smith raised the 'hit list' as proof of the plans to deselect MPs after the leadership contest.
But on Watson's 'rabble' quote, Corbyn simply said "he said it".
Tweets seen by HuffPost include many highlighted by the pro-Corbyn '@LabourAbuse' Twitter account.
Frank Field was singled out for his recent tweet of a letter to JK Rowling, praising her criticism of Corbyn and declaring that some party members wanted to form an 'execution squad of Labour MPs'.
Turley's tweet referring to Unite's Len McCluskey as 'an arsehole' was also included.
A spokesman for the Deputy Labour leader said: "Tom Watson has received an apology from James Mills [Press chief for the Corbyn leadership campaign] on behalf of the junior press officer in Corbyn's campaign team".
During the Sky News hustings, Smith decried the list, telling Corbyn his calls for party unity were "hard to reconcile" with the release its release.
Smith said: "That isn't unifying that is deeply divisive...
"I resigned [from the Shadow Cabinet] because I don't think you are serious about uniting us. I don't think you made any effort that I saw to unite us. I worry that we will be even more divided and even further behind the Tories and even less able to do the things that you and I want to make Britain a more equal place. It is about power and you're not going to win it."
Corbyn said the list referred to statements by MPs they "made on the record".
Presenter Faisal Islam called it "playground stuff". Corbyn denied Smith's claim that publishing the list was an attempt to "sick Momentum onto them to get [the MPs] deselected".