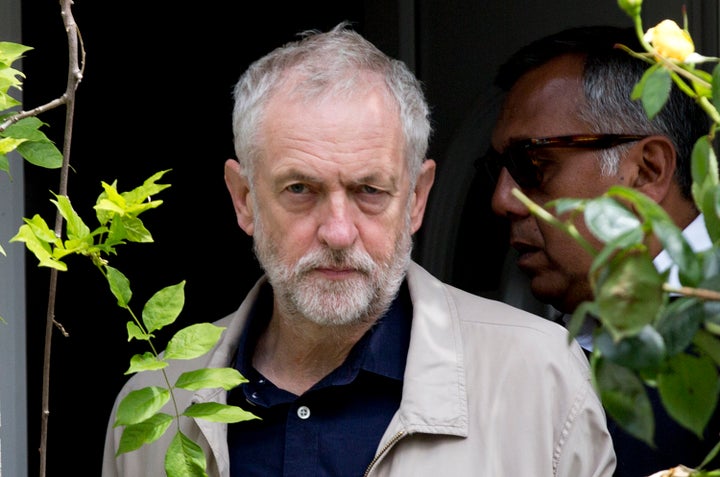 Labour MPs have voted overwhelmingly to declare they have 'no confidence' in Jeremy Corbyn's leadership of the Labour party.
In an unprecedented secret ballot in the Commons, MPs decided to back the motion by 172 votes to 40, equivalent to 81% of the total who voted. There were 4 abstentions.
Just nine months after he was elected to succeed Ed Miliband, Corbyn is now fighting for his political life and a formal challenge to his leadership is imminent.
Some 13 MPs, including new Shadow DEFRA Secretary Rachell Maskell, didn't vote.
HuffPost understands that Corbyn, Shadow Chancellor John McDonnell and Shadow Foreign Secretary Emily Thornberry and other allies all voted against the motion.
But many other Labour MPs, including all those who quit the Shadow Cabinet over the last 48 hours, decided they could not back Corbyn.
Corbyn reacted swiftly with a statement, declaring: "I was democratically elected leader of our party for a new kind of politics by 60% of Labour members and supporters.
"I will not betray them by resigning. Today's vote by MPs has no constitutional legitimacy."
The vote has no formal weight and he can only be removed if 51 MPs or MEPs write to the party general secretary Iain McNicol that they are backing a named challenger to Corbyn.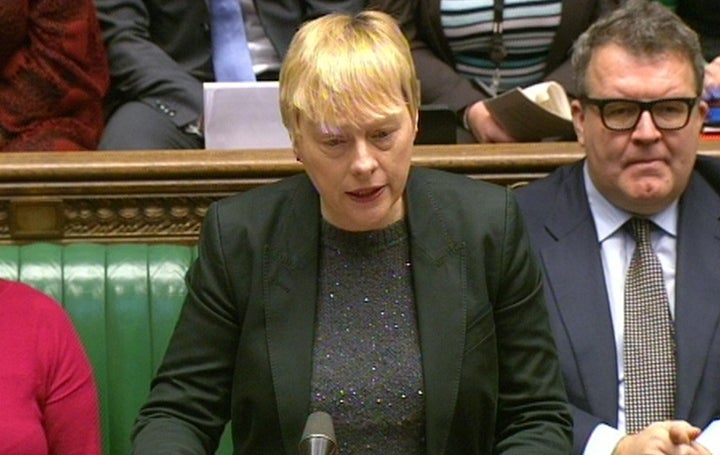 Angela Eagle, the former Business Secretary, is expected to decide tonight if she will run for Labour leader.
She and deputy party leader Tom Watson were set to have a meeting to decide the next steps.
The low vote for Corbyn today underlines the challenge he now faces to provide a functioning Opposition in Parliament.
Forty MPs voted their confidence in him, but he has to fill 110 'shadow payroll' posts in total: 57 frontbench posts, 29 Shadow Cabinet and 20 PPSs.
Although he insists he will not quit because he has a mandate from rank-and-file party members in his landslide election of 2015, Corbyn now faces an extraordinary battle to hang on to his post.
Lisa Nandy, who some had tipped for the leadership, has ruled herself out. But HuffPost understands she did not take part in the ballot today.
A colleague said: "Lisa thinks this no confidence ballot is a sideshow and that's why she wouldn't take any part it.
"She thinks it's obvious that Jeremy should automatically be on the ballot in the now inevitable leadership contest. She will back the candidate who can best unite the party and respond to the outcome of the referendum most effectively."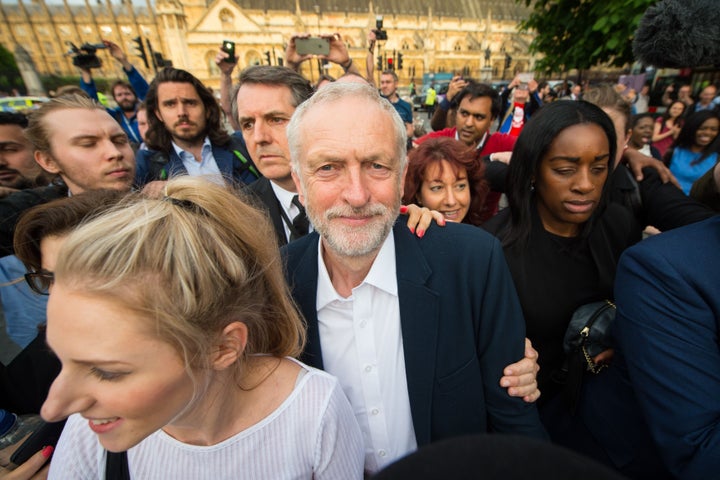 In his full statement, Corbyn was defiant.
"In the aftermath of last week's referendum, our country faces major challenges. Risks to the economy and living standards are growing. The public is divided.

"The Government is in disarray. Ministers have made it clear they have no exit plan, but are determined to make working people pay with a new round of cuts and tax rises.

"Labour has the responsibility to give a lead where the Government will not. We need to bring people together, hold the Government to account, oppose austerity and set out a path to exit that will protect jobs and incomes.

"To do that we need to stand together. Since I was elected leader of our party nine months ago, we have repeatedly defeated the Government over its attacks on living standards.

"Last month, Labour become the largest party in the local elections. In Thursday's referendum, a narrow majority voted to leave, but two thirds of Labour supporters backed our call for a remain vote.

"I was democratically elected leader of our party for a new kind of politics by 60% of Labour members and supporters, and I will not betray them by resigning. Today's vote by MPs has no constitutional legitimacy.

"We are a democratic party, with a clear constitution. Our people need Labour party members, trade unionists and MPs to unite behind my leadership at a critical time for our country."
Corbyn also won the support of Len McCluskey, leader of Britain's biggest trade union, Unite.
"The extraordinary behaviour of Labour MPs has achieved nothing beyond diverting attention from a Tory government in crisis," he said.
"If anyone wants to change the Labour leadership, they must do it openly and democratically through an election, not through resignations and pointless posturing. If there has to be such an election, Jeremy Corbyn's supporters throughout the movement will be ready for it."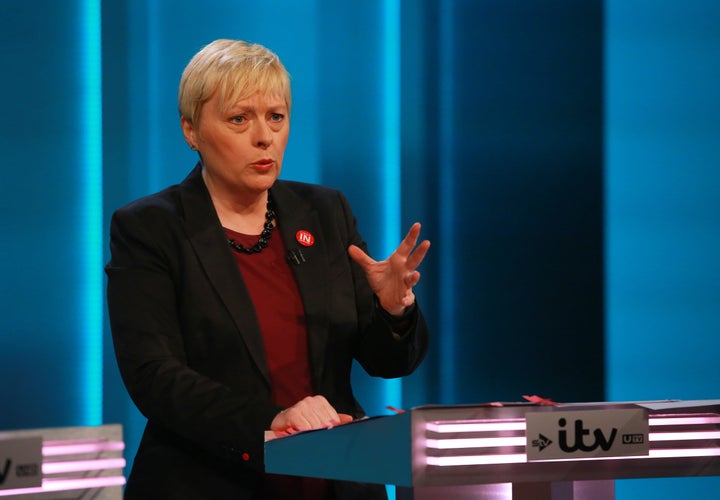 Many MPs felt that Eagle did a much better job than Corbyn of defending the EU in her ITV debate performance this month.
But Labour MPs have been furious with their leader of his lack of enthusiasm for the Remain campaign.
HuffPost revealed at the weekend detailed allegations that Corbyn's team had 'sabotaged' the Labour In campaign.
Eagle, the most senior woman in Corbyn's Shadow Cabinet until her resignation, also impressed when she stood in for him in Prime Minister's Questions.
She was visibly moved when explaining to the BBC on Monday why she had to quit.
Related