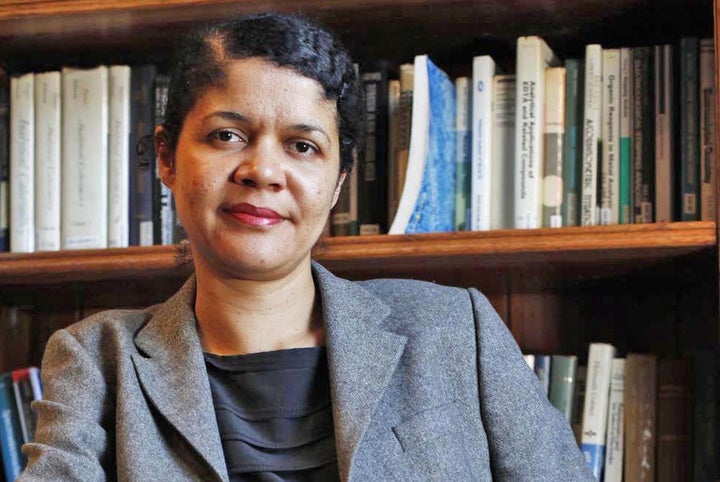 Jeremy Corbyn would be facing a "racial discrimination" tribunal over his treatment of two black MPs if he didn't work in politics, a Labour MP warned today.
Chi Onwurah made the claim in a scathing attack on Corbyn, as she criticised the way he behaved towards her and fellow Labour MP Thangam Debbonaire.
The current Shadow Minister for Culture and the Digital Economy said Corbyn made it "impossible" for her to do her job after he gave half of the role to Debbonaire in January without telling her.
Debbonaire revealed last month that she was not aware she had been given the frontbench as she was undergoing cancer treatment at the time and had not been contacted.
Corbyn decided to strip her of the job – again without telling her.
She said "If this had been any of my previous employers in the public and private sectors Jeremy might well have found himself before an industrial tribunal for constructive dismissal, probably with racial discrimination thrown in – given that only five per cent of MPs are black and female, picking on us two is statistically interesting to say the least.
"Indeed as Thangam was undergoing treatment for cancer at the time he could have faced disability action as well.
"In any other job I would have called on my union for support in confronting an all-white management which prevented two of its few black employees from doing their jobs. I would have expected the Leader of the Labour Party to condemn such ineffectual management which allowed such abuse."
Onwurah also hit out at Corbyn for not appointing any women to the shadow the "great offices of state" when he became leader in September 2015 – despite pledging to have a gender-balanced Shadow Cabinet.
She said: "Jeremy dismissed criticism that he was undermining his shadow ministers - just as he had earlier dismissed criticism that not appointing a woman to any of the great offices of state showed a lack of commitment to gender equality.
"He would decide what the great offices of state were. As I have said previously, being a white man comes with many privileges. Deciding what constitutes gender or ethnic equality isn't one of them."
Onwurah nominated Corbyn for the leadership last year, and was not one of those to quit the frontbench during the mass resignations after the EU Referendum.
However, she did turn down serving as Shadow Business Secretary as Corbyn sought to rebuild his Shadow Cabinet after the numerous walkouts.
She said: "I had undertaken a hugely labour-intensive Freedom of Information request on library opening hours, correlating the results to demonstrate how they had fallen exponentially under the Tories. It was impossible to launch a Labour opposition campaign to protect libraries when no one knew if they were part of my brief or not. All that work went to waste."
Greenwood claimed that a long-planned campaign day to flag up the increase in rail fares was completely overshadowed by Corbyn, who decided to announce a Shadow Cabinet reshuffle on the same day.
She said: "I respect completely Jeremy's right to reshuffle his top team. But why then? It was unnecessary and it was incompetent."
Responding to the article, a spokesperson for Corbyn said: "Chi Onwurah's comments relate to a discussion about the delineation of shadow cabinet roles last January, as is not uncommon in both shadow cabinets and cabinets.
"Chi was appointed by Jeremy Corbyn to be shadow minister for culture and the digital economy last September.
"When Thangam Debbonaire was appointed as a dedicated shadow minister for the arts in January, there was a negotiation about the division of responsibilities with Chi and Thangam, but at no point was anyone sacked.
"We regret that Chi feels she was singled out, but this was clearly not the case."
Popular in the Community