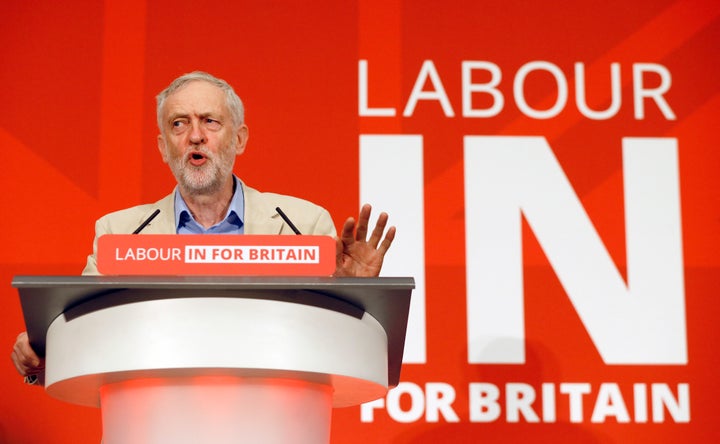 Jeremy Corbyn refused to confirm he voted 'Remain' in last week's EU referendum, Chris Bryant has claimed.
The former shadow cabinet minister, who quit Corbyn's frontbench last night as MPs try to force a fresh leadership contest, said the Labour leader had run a "mealy-mouthed" referendum campaign that had resulted in Brexit.
"The truth is Jeremy's management of the campaign in the referendum left many voters on polling day not even knowing which way Jeremy was going to vote. I suspect Jeremy may have voted to leave," he told BBC News on Monday morning.
Presenter Jane Hill pressed Bryant to clarify whether Corbyn had told him which way he voted.
"Did he tell you he had voted to Leave?" she asked.

Bryant replied: "He didn't answer."

Hill asked again: "You asked and he didn't answer?

Bryant confirmed: "Yes."
A spokesperson for Corbyn said: "It's a ridiculous thing to suggest. Jeremy tweeted immediately after he voted that he voted to remain so the matter is already public.
"Any other briefing to the contrary is nothing other than an attempt to destabilise the leadership."
Bryant said Corbyn needed to resign as Labour leader the party was heading towards a massive defeat at a snap general election.
"The latest polls show we would lose 150 seats. We would be a rump of 75 MPs," he said.
Corbyn has long-held eurosceptic views and voted against Europe at the 1975 referendum. However he campaigned for 'Remain' in last week's vote.
Bryant said if Corbyn had campaigned publicly for 'Remain' but voted 'Leave' in the privacy of the polling booth it would be a "betrayal of of Labour's historical position on the EU".
Scottish Labour leader Kezia Dugdale said the suggestion Corbyn may have voted 'Leave' "needs urgent clarification".
Related