Jeremy Corbyn has warned that every sitting Labour MP will have to win over local party members if they want to stand again at the 2020 general election.
The Labour leader refused to rule out fresh union demands for mandatory reselection of MPs as he highlighted that they would anyway face a battle to keep their seats under a review of Parliamentary boundaries.
Speaking at the launch of his leadership re-election campaign, Corbyn said that his colleagues would "have an opportunity to put their name forward" but it would be upto local members to then decide.
Asked how he would resolve the fact that 80% of his own MPs no longer have confidence in him, Corbyn said that if he won he would hold out "the hand of friendship" to those who had quit his frontbench.
But he was also firm that the Parliamentary Labour Party (PLP) would have to accept the result.
Banging his lectern, to cheers and applause from his supporters, he said "it's the job, it's the duty, it's the responsibility of every Labour MP" to back the party.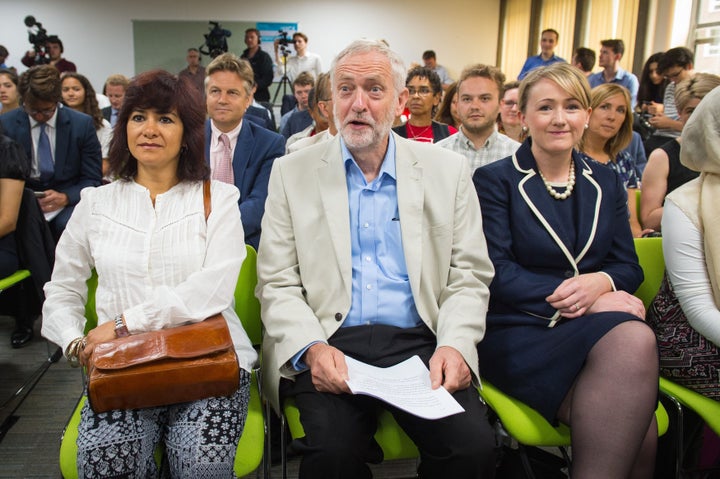 And asked about plans for compulsory reselection of sitting MPs - a demand agreed by the Unite union last week - Corbyn signalled his current position.
"On mandatory reselection, at the moment selection takes place when there is a trigger ballot system, where a constituency party decides whether or not it wishes to have a full selection process," he said..
"There is going to be a total boundary review, the first report will be out this autumn and it will be finally be implemented in 2018. If this Parliament goes the full term, then the new boundaries will the basis on which this election takes place.
"And on that case, there would be the full selection process in every constituency. But the sitting MP for any substantial part of the new boundary would have an opportunity to put their name forward. So there will be a full and open selection process for every constituency Labour party throughout the whole of the UK."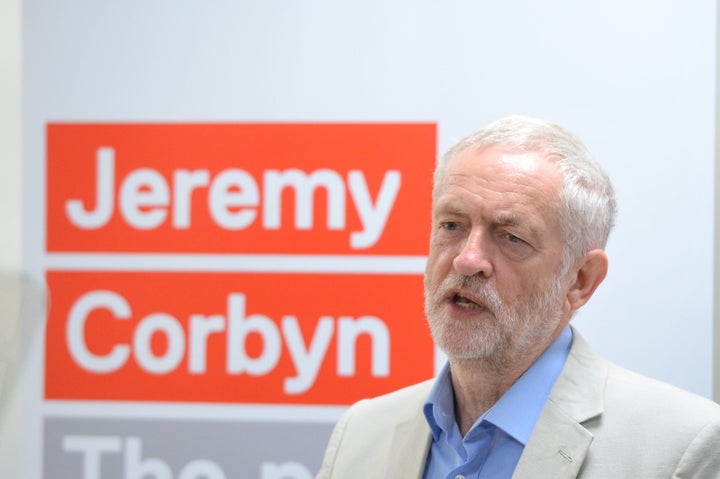 Corbyn made clear his frustration with his colleagues at Westminster, pointing out that the PLP was "not the entirety of the Labour Party or the Labour movement".
He said being an MP was "also about showing loyalty to the leader, the party and the Labour movement".
And when asked why so many of his MPs had no confidence in him, the Labour leader replied that he was sure they didn't "think ill of me personally" but they had political differences.
When quizzed on why the PLP feared he could not win an election, he replied: "If they fear it, why am I so frightening?
"This party is capable of winning a general election," he added, to further applause.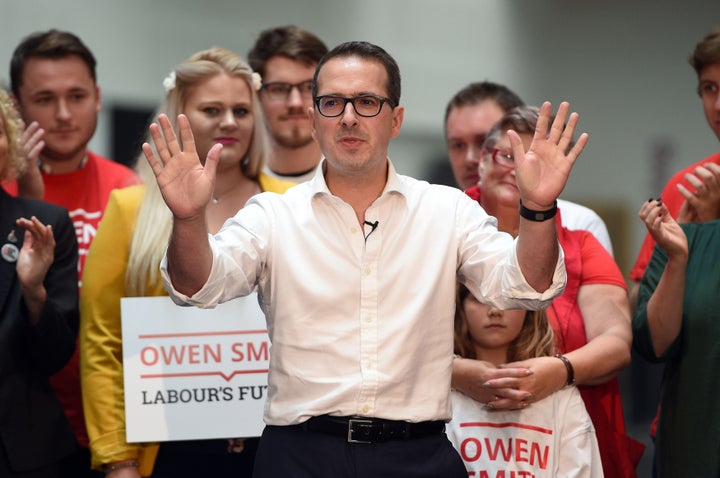 He unveiled what he said was the first of a raft of new policy pledges, promising a Labour government would insist all employers with more than 21 staff publish an 'equality pay audit' that details pay, grade and hours of every job.
Corbyn stressed how long it had taken to implement the Equal Pay Act, and said it was time to do more to tackle the issue.
"Last year Britain was ranked 18th in the world for its gender pay gap, below Nicaragua, Namibia and New Zealand. We can and must do better. So Labour is calling time on the waiting game."
Other radical policies on housing, the environment and workers' rights will be revealed over the summer, he said.