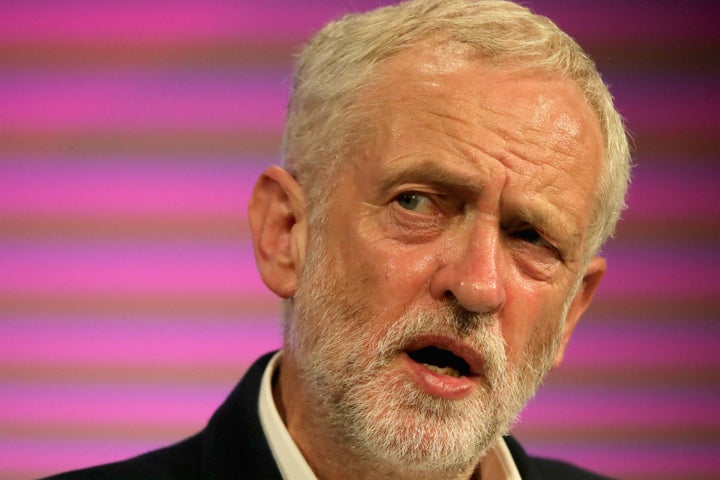 Jeremy Corbyn's account of how he came to be sitting in a seat on a train he claimed was so overcrowded he was forced to sit on the floor have changed significantly.
In the 24 hours since CCTV footage first emerged showing him perched in a seat, his leadership campaign team have issued a number of explanations - changing their mind multiple times.
Here The Huffington Post UK chronicles how 'Traingate' unfolded and the reasons behind how his seatless journey evolved.
16 August, 14:59
Corbyn sat on the floor
Corbyn originally claimed that he and other passengers onboard the 11am Kings Cross St Pancras train to Newcastle were forced to sit on the floor.
While he did not claim outright that there were no seats available on the service, he did say it was "ram-packed" and asked in a video filmed on the service whether passengers "should have to sit on the floor".
23 August, 14:29
Corbyn got a seat
Virgin said it published the CCTV to "take issue with the idea Corbyn wasn't able to be seated on the service" - adding "this clearly wasn't the case".
23 August, 17:05
'No unreserved seats'
Corbyn's re-election campaign team released their first statement. In it, they said the Labour leader was "unable to find unreserved seats", despite a picture released by Virgin showing him walking past some.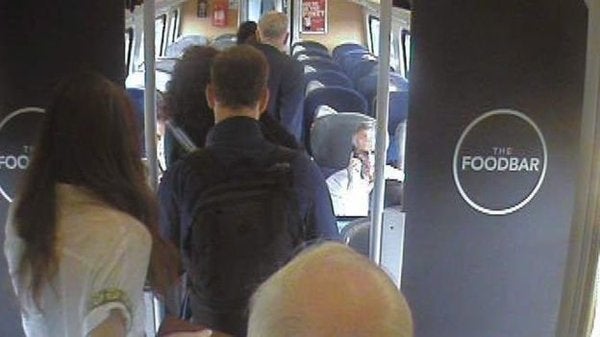 23 August, 17:51
Unreserved seats free but blocked by bags
Corbyn's team revised that claim less than 50 minutes later. It told the BBC that some of those seats shown unoccupied in the picture had bags on them - "which appeared to belong to people who had gone to the toilet".
23 August, 21:00
'Wanted to sit with wife'
That account was changed again a few hours after, when a source in the Corbyn camp revealed the Labour leader had walked past empty unreserved seats without bags on.
They told the Guardian he had shunned them in favour of the floor as there were no two seats together and he wanted to sit with his wife, Laura Alvarez.
23 August, later that evening
'That's nonsense'
24 August, 10:40
'Wanted to sit with wife'
Corbyn held a press conference the following day when he was asked about the rubbished claims concerning his wife.
He revealed first that he turned down seats as there were no two together for him and his wife: "I looked for two empty seats together so I could sit down with my wife to talk to her - that was impossible."
At time of writing, this was the most recent explanation given.
"We are aware of the publication of CCTV images of Jeremy Corbyn and are making enquiries," an ICO spokesperson told The Huffington Post UK.
"All organisations have an obligation to comply with the Data Protection Act and must have legitimate grounds for processing the personal data they hold.
"Where there's a suggestion that this hasn't happened, the ICO has the power to investigate and can take enforcement action if necessary."
READ MORE:
Related