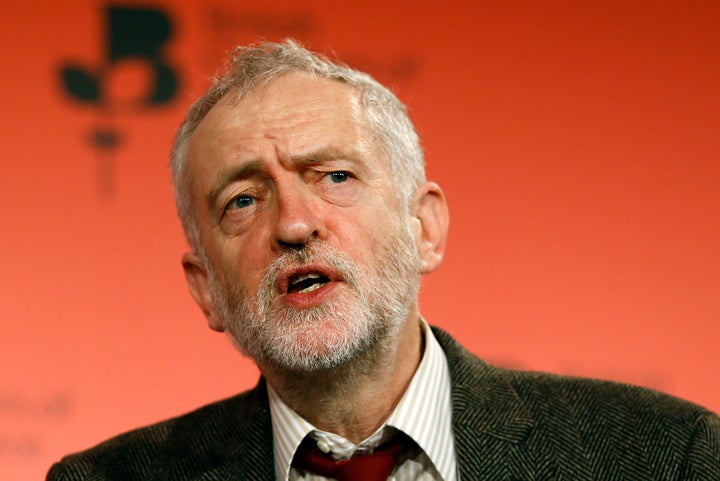 Vicky Kirby, who is vice-chair of the Woking Labour Party and a former Parliamentary candidate, faces possible expulsion after a fresh inquiry into her conduct.
It emerged this week that Ms Kirby previously been suspended for making remarks about Jews having "big noses" and Israel behaving like "Hitler", but was allowed back into the party after quitting as a candidate.
At the weekly meeting of the Parliamentary Labour Party on Monday night, MPs urged Jeremy Corbyn to act after it emerged Ms Kirby had recently been given her new post – and that the party had said new evidence was needed of further misconduct to expel her.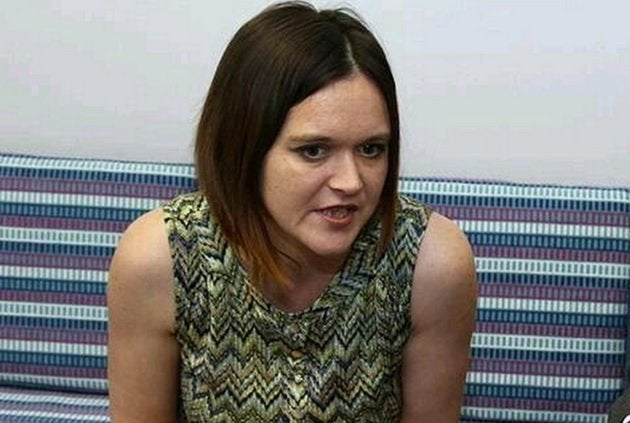 The decision to simply issue Ms Kirby with a warning was taken by the party's ruling National Executive Committee in 2014, under Ed Miliband's leadership.
But today, as the NEC met for its quarterly meeting, the party changed its position. A spokeswoman said: "Vicki Kirby has been suspended from the Labour party pending an investigation."
The tweets that originally prompted Ms Kirby's suspension were highlighted again this week by the Guido Fawkes website.
Today, Shadow Home Secretary Andy Burnham MP told BBC2s Daily Politics that he was "glad" to hear of the suspension.
Burnham called the comments "abhorrent" and said "Labour has led from the forefront in tackling anti-Semitism".
He added: "We have to maintain full public confidence in our procedures and I want there to be no question at all that our party has no tolerance at all of any form of anti-Semitism, Islamophobia or any other kind of racism".
Last week it had to kick out an activist who said the 9/11 terrorists had an "entirely understandable motivation".
Gerry Downing, who had also spoken of the need to "address the Jewish question", won an appeal against his suspension as a Labour member, but was eventually expelled after "new evidence" came to light.
On Monday, Mr Corbyn himself leapt to the defence of shadow health minister Luciana Berger, who has come under attack from vile trolling by anti-Semites.
Ms Berger had tweeted examples of the abuse she now receives daily from anonymous tweeters online.
At the PLP meeting, Ms Ellman said that the Labour Party's stock in the Jewish community was now at "rock bottom".
The former Transport Select Committee chairman said that 'condemnation' was not enough and that party rules to had to be changed to expel people who had made such remarks.
Angela Smith asked Mr Corbyn "How on earth can you possibly let this person back into the Labour party?"
Mr Corbyn told MPs he had spent his life fighting racism, whether it was Islamophobia or anti-Semitism.
When further challenged by Yvette Cooper, Shadow Chancellor John McDonnell said perhaps it was time to look again at the issue, with "stronger rules and vetting" on racism.
Several MPs made the point that if Ms Kirby was a member of any other party like the Tories or UKIP, Labour would be demanding that they be expelled and never allowed to rejoin.
Before the news broke today of fresh action, Labour MP Wes Streeting revealed that Labour party members had told him they were cutting up their membership cards over the failure to act more strongly on Ms Kirby's case.
And former Labour MP Tom Harris wrote in the Telegraph today: Labour does indeed have a problem with Jews. It can acknowledge that problem's existence, confront it and deal with it.
"Or it can shrug, mutter something about UN Security Council resolutions and continue to court the support of those on the far Left who are the source of the problem. Jewish members of the party have scant reason for optimism about which course will be pursued."
Related