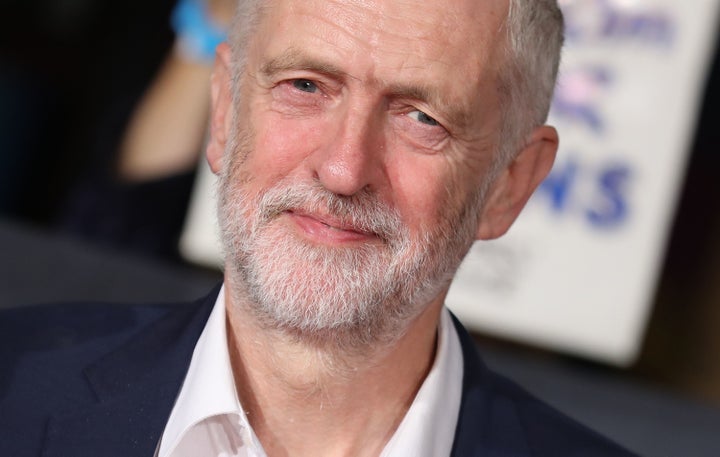 Labour Party HQ needs a "fundamental" change to the way it fights elections if it has any hope of beating the Conservative Party, Jeremy Corbyn's leadership campaign director has warned.
In an interview with The Huffington Post, Sam Tarry said Labour staff needed to learn lessons from the campaign he helped run over the summer and autumn to keep Corbyn in post.
"The Labour Party is a £8m a year machine. If you were to sit down and design something to win an election you wouldn't come up with Labour Party. And that is a real problem," he said.
"At the moment it just doesn't seem to be match-fit. There needs to be a fundamental redesign of how the Labour Party is set up to run a general election. "
Tarry also said many Labour MPs were "intellectually bankrupt" and needed to be replaced.
Full interview:
One month after Corbyn was re-elected Labour leader, defeating Owen Smith, Tarry also predicted the next leader of the party may not even be and MP yet - and said he was under pressure to stand for parliament himself.
"In a strange way I almost wish it didn't stop," Tarry said of the Labour leadership battle. "What we needed to do was carry on the operation as much as possible, integrate it with the Labour Party, right through to whenever a general election happens".
"I felt we ran a campaign which had some of the components of what I want to see a general election campaign be like.
"We ran a hell of an autumn campaign and we need to take the best of what Jeremy's campaign was able to produce and to use that within the Labour Party to put it on the best footing possible to win a general election."
Looking back at Labour's slip from second to third place in Scotland, Tarry added: "We can't have a second general election where the Labour Party is behind the Tories in terms of how they use Facebook. That's just crazy."
Tarry also said the party needed to "hugely increase the calibre of people that are in parliament" as the current Labour benches were "lacking".
"Sometimes I think maybe the next leader of the Labour Party is not even in parliament yet. British politics is in such as state of flux at the moment. We could actually be a bit like the Tories, there is the potential to skip a generation at some point," he said.
Tarry did not promote deselection of MPs, "that's far too divisive". But did not mince his words about the right of the PLP. "I mean they are completely devoid of any serious thinkers whatsoever," he said. "They are certainly devoid of any electoral strategy whatsoever.
"We have some fantastic MPs in the shadow cabinet. We've got people that are quite young, thrown in at the deep end, who really are swimming, like Angela Rayner, she is superb.
"But I think there are a huge amount of people in the PLP who just have this huge sense of entitlement. But have no skills in terms of community organising. No skills in terms of building a movement. No strategy for winning a general election and are kind of quite intellectually bankrupt," he said.
"Sometimes I think maybe the next leader of the Labour Party is not even in parliament yet"
Asked if he wanted to stand to be an MP, Tarry said:" If people genuinely thought that was the best way that I can contribute the skills that I have then sure, I would do that.
"There are an awful lot of people, not just people who are in and around Corbyn, but people actually over a much wider spread of people in the party, who are super keen that I go into parliament as soon as possible."
"Losing by 17 points at an election would be an absolutely catastrophic disaster," Tarry warned. "It would take us back to levels of representation for the Labour Party that we haven't seen in a very, very long time. This is why it's so important to get the right candidates in place, to get the Labour Party machine, as an election winning vehicle, in place."
In the interview, Tarry also explained why Momentum needed to get its "house in order", why the Green Party are not the "enemy", why Owen Smith ran a "unforgivable" campaign and how 'traingate' actually helped Corbyn win.