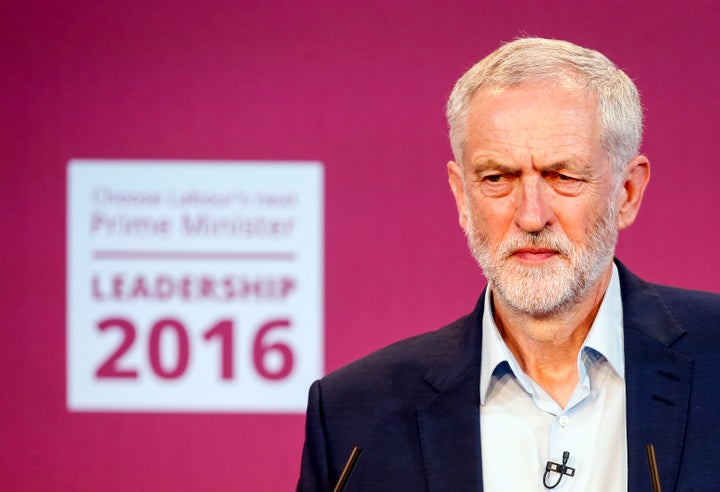 Jeremy Corbyn's historically low poll ratings are the result of internal party "disruption" and "unfriendly" media briefings, a senior Labour MP has claimed.
Rebecca Long-Bailey, shadow chief secretary to the Treasury, said no leader in Labour's history had been subjected to such "irresponsible" and "apocalyptic" treatment.
In a piece for the Guardian she also played down figures released on Sunday that showed the party was suffering its worst opinion poll ratings since records began in the 1950s, describing them as "a low ebb".
The figures showed Corbyn's party is trailing by an average of 11 points behind the Conservatives.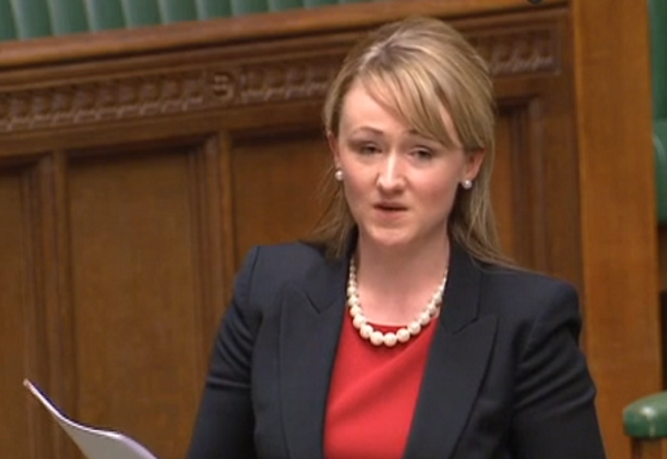 But the polling gulf is the second largest gap any major opposition party has experienced in history.
Only in 1998, when William Hague was elected Tory leader a year into Tony Blair's premiership, was a bigger rift seen - when Labour enjoyed a 25-point lead.
It has never experienced such a deficit 12 months after a leadership race, with Ed Miliband's Labour three points ahead one year after being elected.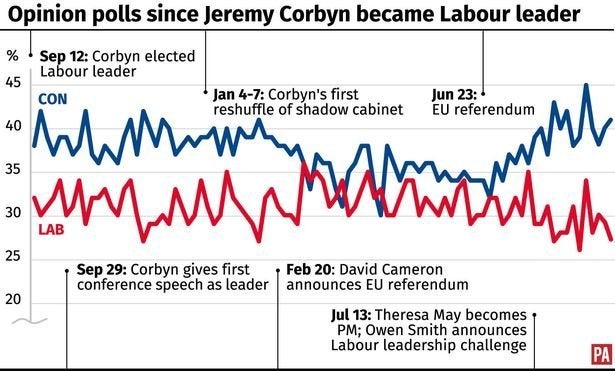 The new findings were compiled by the Press Association from data in the Nuffield British General Election studies, a series of scholarly works published since 1945.
Salford and Eccles MP Long-Bailey defended her party leader in the wake of the news, writing in the Guardian: "No other Labour leader has been faced with the level of disruption and unfriendly briefing that Corbyn has dealt with – and when so much of the debate is conducted in such irresponsible, apocalyptic terms it is no wonder that our poll ratings are at a low ebb."
However not all shared her view, with fellow Labour MP Mike Gapes said the latest polling numbers were "not a happy anniversary for our party".
Corbyn's most senior ally, his shadow chancellor John McDonnell, retorted by predicting Labour MPs' divisions would heal after the leadership election was over.
"What I hope happens at the end of this election campaign, that phrase 'what's said on tour, remains on tour' I think will apply," he told the BBC's Pienaar's Politics.
"Once the decision is made, the ballot is cast and we have the count, I think Labour MPs, the vast bulk of them and the vast bulk of our membership, the whole of the movement, I think, will unite behind the new leader."
McDonnell added that he hoped Owen Smith would re-join the shadow cabinet if the challenger failed in his pursuit to become leader.
"I have always looked upon him as a mate, I have always looked upon him as someone who is incredibly talented and someone who could, I think, make a major contribution," he said.
SEE ALSO: