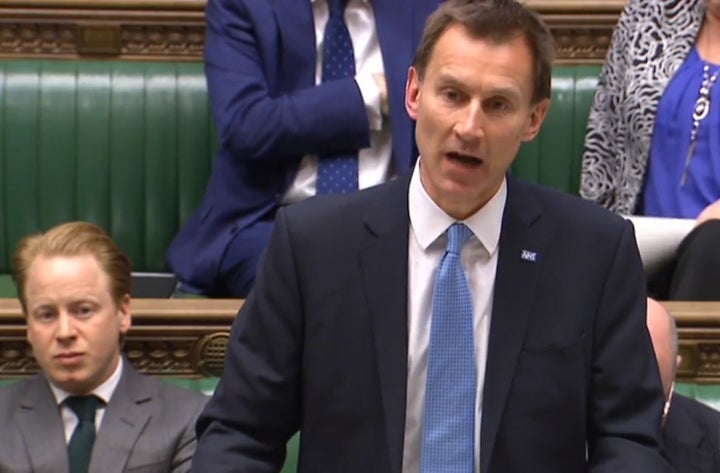 Jeremy Hunt has said being health secretary is likely to be his last "big job" in politics.
Thousands of junior doctors have today begun the first all-out strike in the history of the NHS in protest at a new contract set to be imposed by the government.
Hunt said today the strikes were happening because "some elements at the very top" of the British Medical Association (BMA)" were "absolutely refusing to compromise".
"This is likely to be my last big job in politics. And the one thing that will keep me awake is if I didn't do the right thing to make the NHS one of the safest, highest quality healthcare systems in the world," he said.
"Health secretaries are never popular. You are never going to win a contest for being the most liked person when you do this job."
Hunt told BBC Radio 4's Today programme history would judge him on whether he "tough and difficult decision that enable the NHS to deliver high quality care for patients".
"These changes are never easy, but the question is are you going to make the difficult decisions that means we have better care for patients; deliver manifesto commitments, and that's what I'm absolutely determined to do."
The impasse between the government and the BMA prompted the industrial action, from 8am to 5pm on Tuesday and again on Wednesday.
It is the first time services such as A&E, maternity and intensive care have been affected during the dispute over a new contract.
The head of the BMA, Mark Porter, told Today on Monday that the government had "distorted" weekend death statistics, and stressed that emergency cover would be provided by consultants during the strike.
An Ipsos Mori poll for BBC News has found 57% support the doctors' cause while a quarter oppose it.
Hunt also insisted "the last thing we are doing is itching for a fight" with junior doctors.
And he rejected the suggestion he viewed the conflict as similar to the 1980s minsers' strikes.
"I do not make a comparison with the miners' strike, because the miners' strike left devastation that lasted for many years," he said.
Jeremy Corbyn yesterday told the CWU conference on the NHS strike: "I just sometimes wonder if there isn't a deeper agenda here – to gradually reduce the efficiency and effectiveness of the National Health Service at the same time as promoting the private medical industry.
"So the NHS becomes the service of last resort, rather than the universal first port of call for all of us."