In 2013, the yoga-loving fitness fiend set up Fat Buddha Yoga, a "modern approach to the ancient art and science of yoga" that combined the practice with music. And we're not talking about pan-pipes or harmonious flutes.
There was no strategy when she set it up, apart from the desire to create something that was fun, affordable and "non-pretentious".
And she did exactly that, with her pop-up yoga classes being held on rooftops in the summer and in nightclub basements in the evenings.
Since launch, Skye has been tapped up to become a yoga trainer at Nike and unleashes her musical talents DJing at Ministry of Sound.
We caught up with Skye for our Fit Fix series, as she spilled the beans on her training schedule and the track that keeps her motivated.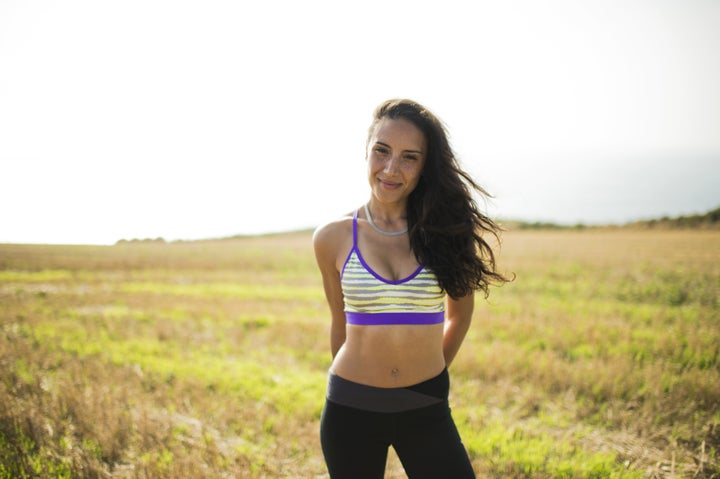 Training 💪
Talk us through your week in fitness.
"My weeks always vary, so no two are ever the same. I teach yoga six days a week so get a lot of exercise by doing that.
"I aim to get at least one of my own yoga sessions a month in my schedule as it's so important to be a student as well as a teacher.
"During quieter weeks I've been loving running, and also board sports are the one for me this year (mostly snowboarding and surfing) so I'll be hitting the waves and slopes more often."
What's your favourite type of workout and why?
"One that's fun and gives you what you need. Sometimes it's a super chilled yin yoga class, sometimes it's a hardcore HIIT session, sometimes it's hitting the dance floor (because that totally counts)."
"Friday is my rest day, and I usually spend it on my laptop catching up with emails.
"When I'm on top of everything it's so important to get downtime with friends, family and doing whatever takes my fancy."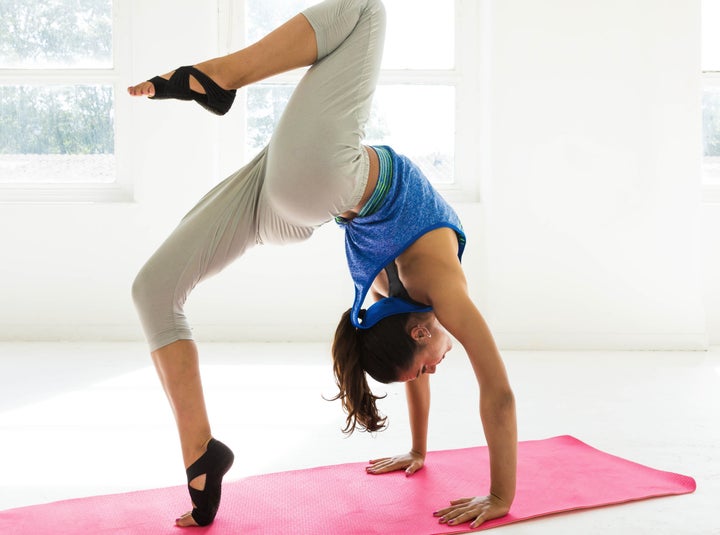 Food 🍳
What do you eat throughout the week to complement your training schedule?
"I eat a lot. Good carbs, good proteins and a fat dose of vitamins. I juice every week and always reach for a cold press when I'm on the road."
What are your pre and post-workout snacks?
"Pre-workout I'll have a hearty smoothie with fruits and oats or eggs on toast.
"Post-workout I have lean protein to recover, such as carbs to refuel and fruit or salads to replenish."
What's one of the lessons you've learned about food?
"I'm an ice-cream fiend."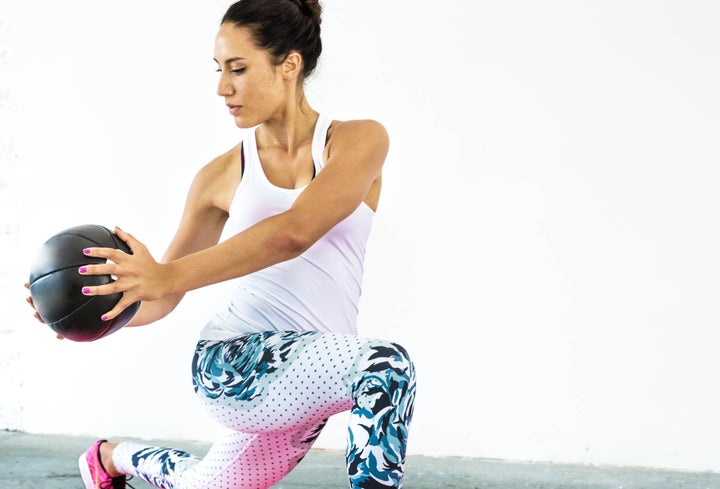 Motivation 🙌
Do you have a motivational mantra that keeps you going?
Do you always have fitness goals you are aiming for?
"I used to play competitive sport (football and hockey) and it was always about running faster, being fitter and improving specific skills.
"When I started doing yoga, my training was always targeted at advancing my practice. After my last snowboard trip I realised that yoga and lengthening my muscles has lost me plyometric pop [muscles exerting maximum force in short intervals of time] when I do jumps.
"My focus the year is doing more jumps, burpees and gaining that pop back."
What's your ultimate workout track and why?
'Fit Fix' is a weekly dose of fitspiration from leading athletes and fitness fanatics. Each week, we chat to stars about their weekly workouts, the food they eat and what keeps them going.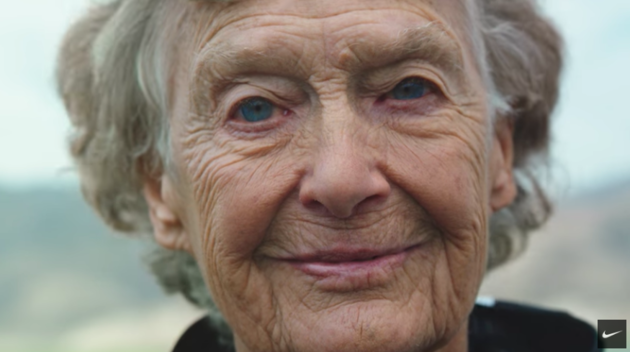 Six People Over 80 Giving Us Serious Fitness Goals